Baby Registry Must-Haves
From the essentials to the totally unnecessary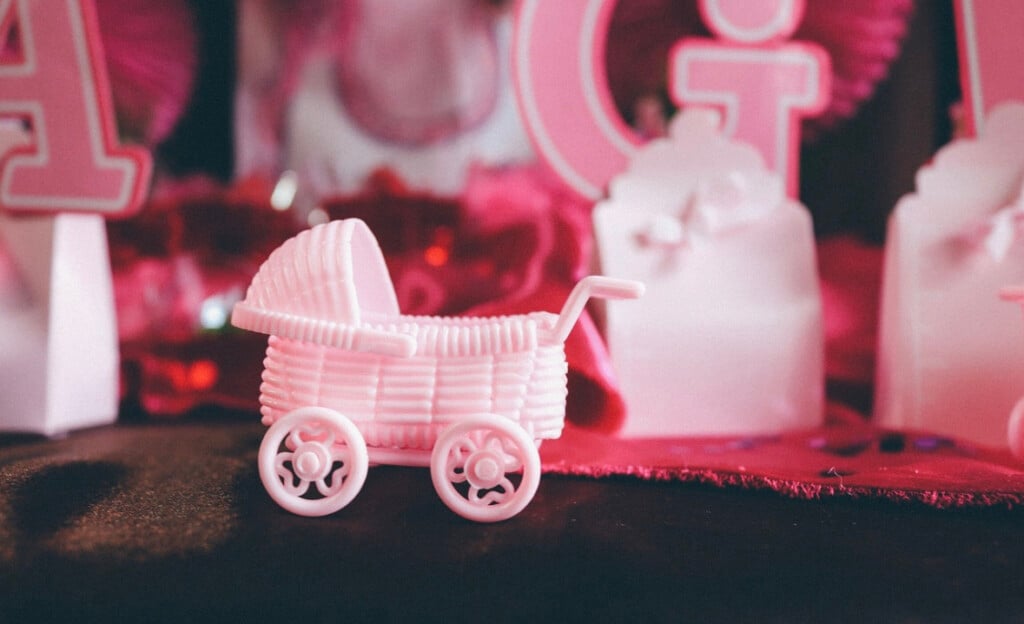 I remember the day my husband and I, in all our naivete, went to create our baby registry. Four hours later, we emerged from the store anxious, bewildered, and in need of a very long nap.
Attempting to stock yourself with supplies for your first child is the first parental exasperation in a long line of why-can't-this-just-be-easy laments. But fear not. We're breaking down the must-have items on your registry, and what you can definitely leave off.
Must-haves:
Baby Carrier – There's a reason this has been a staple for decades. You must be warned that a baby has an internal sensor that will set off an alarm in the form of cries whenever it is put down. If you wish to have free use of your arms for the next six months to a year, invest in this front wearing backpack. Note: unless you possess monk-like levels of patience, do not go for the cloth wrap versions, even though they are cheaper. You don't have the time or brain power to tangle with this octopus of a body sling. Pony up for the versions with clips and straps. You'll thank us later. Available at Shower Me With Love, BuyBuyBaby, and Target.
Sound machine – I missed the day at school when they taught us that the inside of a womb sounds like a wind tunnel, but unless you want to fry the motor in your hair dryer and vacuum, add this to your list. White noise has the power to soothe newborns by recreating the soundtrack of your uterus, and you'll use it for years to drown out the sounds of adults hanging out past kids' bedtimes. Available at BuyBuyBaby and Target.
Bottle brush and drying rack – Even if you breastfeed, you're going to need bottles for times you're away or transitioning off your boob. And those bottles have lots of pieces and crevices that can get nasty. These cute ones from Shower Me With Love won't be an eye sore on your counter.
Nursing/feeding pillow – Whether you breast or bottle feed, these C-shaped pillows will make feeding a more comfortable experience, and serve as an encouraging prop for baby during tummy time. Make sure to get one that's washable. It'll get messy. Available at BuyBuyBaby and Target.
Onesies – Sure, you'll have days when you want to dress them in an adorable photo-worthy outfit, but a onesie is the baby equivalent to yoga pants. Just buy a lot; you'll go through 3 to 25 per day. Opt for the cheap ones so when you have a diaper explosion, you can just toss it and do a quick wardrobe change. Target and Amazon all sell inexpensive multipacks.
Dirty diaper baggies – Have a dog? This is the same idea. Chances are no one will buy for you because it's not the cutest gift, but they are essential if you plan to leave the house. There's nothing worse than changing a poopy diaper on the go and not having anywhere to toss the evidence. Amazon offers a roll in a carrying case just like you might have on a leash.
Jumper – Remember that feeling of freedom when you turned 16 and got your driver's license? This is the parenting equivalent of that experience. It will be a few months before your baby can be placed into one of these, but once they do, your life is going to change. Not only do most babies bounce up and down in total delight, they also wear themselves out in the process. Opt for the ones with the attached activities, rather than the plain door hanging variety. Available at BuyBuyBaby, Amazon and Target.
Bassinet or portable sleeper – Aside from a crib, in the first several months, you're going to want something portable where you can lay the baby down without having to go all the way to their bedroom. If you have pets, opt for one that stands on its own so no one is hopping in. Available at Shower Me With Love, BuyBuyBaby, and Target.
Activity Mat/Play Gym – These provide hours of fuss-free stimulation and entertainment. A baby favorite includes a kick-and-play, which plays music or sounds when baby kicks, like this one at BuyBuyBaby.
Skip it:
Wipe warmer – It sounds like a nice idea, but use it a few times and you can forget ever using a cold wipe without a total meltdown.
Diaper Genie – These are way more trouble than they are worth. For the most part, baby poop doesn't smell in the beginning. All you need is a good trashcan with a lid, and maybe some plastic bags for worst offenders. Besides, if it's too intense to sit in a trashcan, it's too much for the Diaper Genie, too.
Shoes – Babies don't walk, so they don't need them. And they won't like them anyway. If they can get their socks off, they can get the shoe off, too. Any shoe that disproves that will be nearly impossible to put on.
What to Not Buy New
Baby swing/bouncer – Some kids like to bounce, some prefer to swing, some only want the vibration. You won't know until you try, so get the cheap, consigned ones to audition. The ones that do all three usually don't do each thing well enough to satisfy. You can find ones at local kid consigners Kid To Kid and Once Upon a Child.
Breast pump – Hear me out. I had a very wise friend tell me to rent one from the hospital. They are commercial grade (read: highly effective), there's no time limit to the rental period, and the rental is free with most insurance. One friend compared her store-bought breast pump to mine as the difference between a single cup hotel room coffee maker and a Starbucks barista bar.