Avoiding the Summer Slide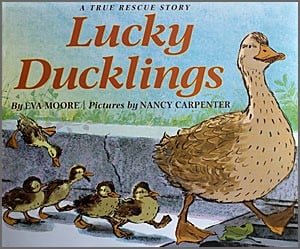 AVOIDING THE SUMMER SLIDE
For many students around Charlotte and Mecklenburg County, the 2014-2015 school year is a closed book! Even though school ends in June, students and families are encouraged to continue to read and learn throughout the summer. Research sited on the RIF (Reading is Fundamental) blog stated, "Over the summer months, all students are at risk of losing some of what they learned during the school year." This activity, or better yet, non-activity is known as the Summer Slide. The summer slides represents weeks of idle time when students are not reading or learning during out of school hours. Additional research from RIF stated, "Experts agree that children who read during the summer gain reading skills, while those who do not often slide backward."
Here are two easy ideas to avoid the summer slide. The first is participate in Charlotte Mecklenburg Library's Summer Reading Program. The Library's summer reading programs runs from June 15 through August 15. It will provide fun, free reading activities and prizes for the entire family! You can sign up for the program at cmlibrary.org/summerread or visit your local branch.
The second activity is to read-a-loud to your children. Many sources state one of the most effective way to encourage love for reading and books is to read aloud to your children. Here are a few tried and true book selections that work perfectly for reading aloud.
Lucky Duckling by Eva Moore
What happens when a duck takes her ducklings for a walk, and they fall down a storm drain! What happens next is truly amazing as a community comes together to rescue ducklings.
Dragons Love Tacos by Adam Rubin
I guess it is alright for a dragon to love tacos, but what happens when you add salsa? This deliciously fun tale is perfect for reading-a-loud.
Junie B., First Grader : Aloha-ha-ha! By Barbara Park
Who else but our very favorite Junie B. Jones can make reading-a-loud so much fun! During a trip to Hawaii, Junie B. tires to take perfect pictures of her trip. But in true Junie B. fashion; a few obstacles get in the way! Only read this book if you really want to laugh!