Autumn at Oz Tickets Sold Out for 2018
Autumn at Oz takes place Sept. 7-9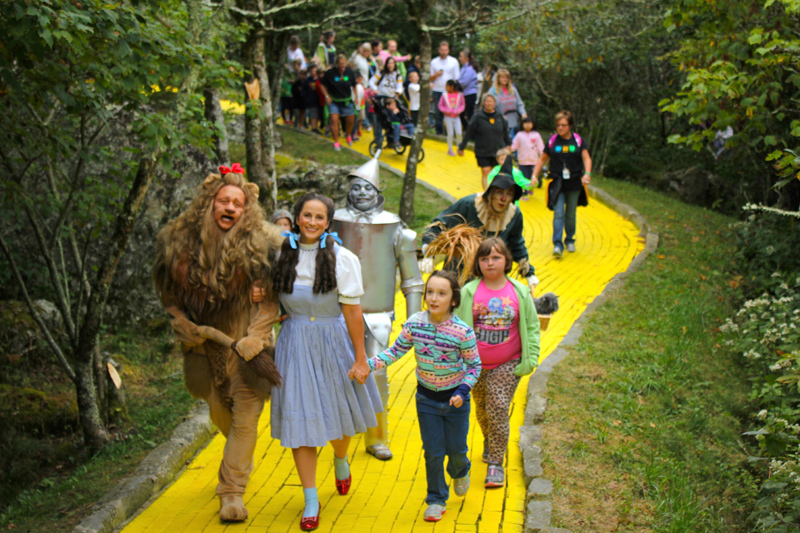 Sept. 5 update: Tickets for this event have SOLD OUT.
Follow the yellow brick road and join Dorothy and friends this fall at the Land of Oz. The 25th Annual Autumn at Oz Festival will be held Sept. 7-9, 2018 at the site of the original 1970s theme park on Beech Mountain.
Originally opened in 1970, the Land of Oz received rave reviews and immediately became one of the top tourist attractions of that year.
The park saw the likes of Debbie Reynolds and a young Carrie Fisher on opening day and would continue to be in operation until the end of its 1980 season when it permanently closed its Emerald Gates.
In 1993, due to high demand, the site was reopened for one day a year to allow visitors and original employees to walk the yellow brick road and reminisce.
Now, Autumn at Oz has expanded to this popular three-day public event. Enjoy vendors, all of the characters from the famous story, the twister and Toto, too, as you follow the yellow brick road.
Tickets are $40 each, and the event is expected to sell out quickly. Children under 2 are free. Visit landofoznc.com for ticket information.
Source: Land of Oz