ASK A MOM: Toddler table manners, camps for kids with developmental disabilities, and boundaries with video games
WBTV's Molly Grantham tackles your parenting questions in this ongoing series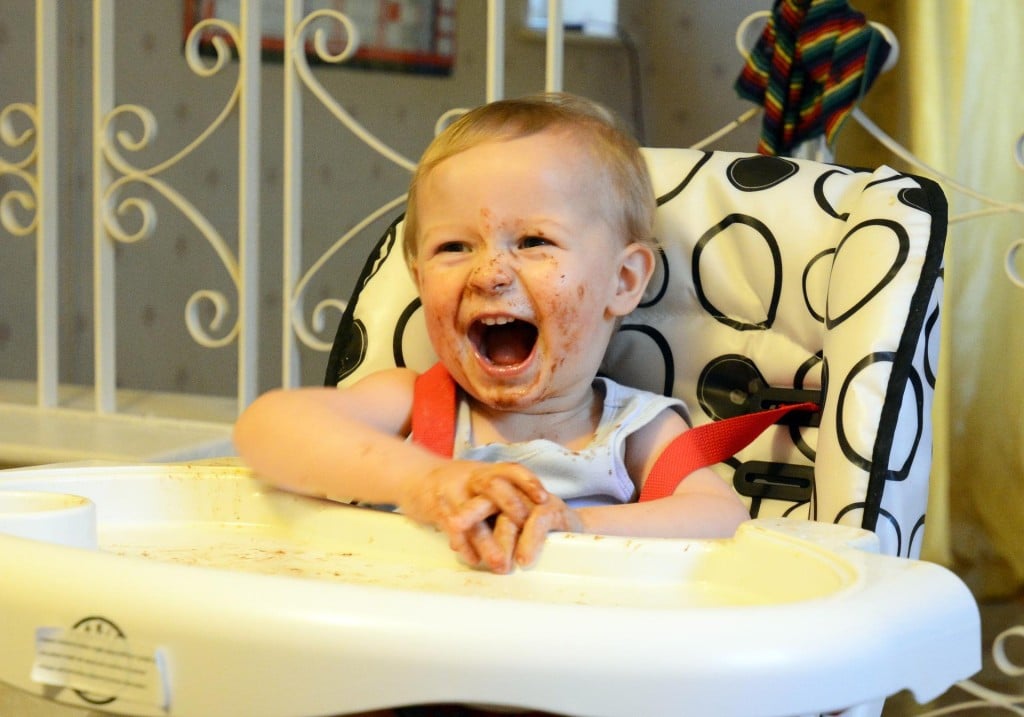 Q: What do you say and do when the 2-year-old throws food at the dinner table?
A: Ask them to pick it up?
Not to be basic, but that's what I do. My son, Hobie, turns 2 this month. Meals can be calm with laughing and family conversation, or wild events with zero script. Sometimes he'll throw spaghetti noodles at his siblings, wipe yogurt all over his face, use chocolate-syrup to fingerpaint the high-chair tray…the list goes on. I don't yell (not because I'm loving and patient, more because I've gone numb), but I do make him clean it up**. Anyone at the table has learned to say in an even tone, "Hobie. You can't throw food. You must pick it up." We trained his older brother and sister not to help him, or—sigh—encourage his behavior. Then we stare at him and won't talk until he does.
**We only make him to "clean it up" if that won't cause more of a mess. Like, we won't ask him to pick up the spaghetti noodles he chucked at his brother's ear, if he has marinara sauce all over his hands.
But I'm no expert. So, I took your question to someone who is: Charlotte psychologist and author, Dr. Ryan Kelly.
"You need to determine why your child is throwing the food," he says. "Is it because they're angry? Do they not like the food? Are they being playful? The 'motivational operator' matters. Meaning, what are they hoping to gain or avoid? As their parent, you'll need to address this need that they feel is best met by throwing food."
You can, he said, verbally gleam this from most 2-year-olds.
"In the very least you can figure it out through 'yes' or 'no' questions," Dr. Kelly says. "After you figure out why they're throwing food at the table, very clearly and lovingly establish a boundary rule that we cannot do that, while also providing alternative solutions to address their needs. For example, if they're doing it to be playful, make it a game: Say 'Yay!' or do a funny face when they appropriately eat, or pretend that you're going to throw YOUR food and instruct them to tell you 'No, mommy!' whenever you're about to. If throwing the food becomes a habit, then you'll need to set up a reinforcement system to reinforce the positive replacement behavior—praise, tokens, small pieces of candy, etc.—and in some cases, have back-up punishment already decided upon as well, though that's not always necessary."
You can find more from Dr. Ryan on Twitter at @DrRKelly.
Good luck. Mostly take comfort in it being a phase. This, too, shall pass.
Q: Hi Molly. What are some things to do in the summertime for kids with Down syndrome?
A: Kids and teens with Down syndrome want just what their typically-developing peers want: A summertime filled with fun, friends, and fantastic memories.
That's the sentiment from local mom and good friend, Kathy Scott Rummage, who has an 11-year-old son with Down syndrome. Kathy is a walking resource on many things Charlotte and a dedicated advocate for kids with developmental disabilities. (The Associated Press prefers "developmental disabilities" over "special needs.") Her son Brodie is amazing. He's in part that way because of her. She's just one of those women who is kind with people, generous with her time and talents, and leads her family with heart.
"Summer is one of the best times of the year for kids, but can be one of the toughest for parents of children with developmental disabilities," Kathy says. "Sometimes, camps that accommodate kids with disabilities don't provide a full-day option or don't accommodate their siblings, making drop-off and pick-up logistics doubly tough (especially for working parents.)."
With that said, Kathy has managed to find great options and is sharing her list with us.
Brodie is already a pro-camper, she said, thanks to the YMCA of Greater Charlotte.
"We needed an all-day camp program for both our boys during the summer while my husband and I work," she says. "We eventually transitioned both our boys to our local YMCA Day Camps. [Note: Kathy lives in Lincoln County so she used Sally's Y in Denver and the Lincoln County Family Y in Lincolnton.] The leaders and counselors have been incredible: They cultivated Brodie's strengths and have been flexible to adjust daily activities to best support his current abilities."
She said her family also counts down the days to two summer camps offered by the Down Syndrome Association (DSA) of Greater Charlotte.
"They offer a specialized day camp for ages 5 to 21, and an overnight camp for ages 10 to 17," Kathy says. "This gives experiences to youth and young adults with Down syndrome. Camp Holiday is a day camp in the Charlotte-area. Camp Horizon is a four-day, three-night traditional overnight experience. And YMCA Camp Harrison is in Boomer, North Carolina."
Another idea? The KennedyStrong Foundation inclusive summer camp in the Highland Creek area of Charlotte. Kathy said it's run by Betsy Boone, who has a young daughter with Down syndrome. Betsy teamed The KennedyStrong Foundation up with Fit Kids Sports Wide World of Sports. The Fit Kids Sports owner offered summer camp to kids with disabilities, but only averaged one to two such campers a summer. Combining forces helps impact more kids.
"It's an active and dynamic camp," Betsy says. "It has been a huge hit and this summer is only our second summer!"
The list continues with Mecklenburg County programs. The county has an all-day summer camp for youth and teens ages 6 to 21.
"And Brodie has a great time ANY time with the Special Olympics of North Carolina," Kathy says. "There are local chapters in our area. Also check Gigi's Playhouse Charlotte Down Syndrome Achievement Center They're great."
Ask and you shall receive. Feel free to share these ideas with anyone you think could benefit from one local mom's thorough research.
"I'm just grateful to nonprofits and organizations who raise funds to create opportunities for kids of all ages and abilities," she says. "Kids can learn from each other, and have fun doing so."
Q: We've tried to keep video games out of our house, but my 9-year-old son is desperate for an Xbox. My husband and I told him he was welcome to save up his own money to buy one, but he would not be getting one from us. Welllll…he's managed to save up close to $300 between birthday money and mowing lawns and doing odd chores for neighbors. We thought our strategy would keep video games out of reach, but now it looks like we have to follow through. How do we set up realistic rules and boundaries so we don't have a video game junkie on our hands?—Christy
A: Wait, wait, wait. We might need to do a 180 on your mindset because I read your question and immediately thought you and your husband deserved pats on the back. Think of the lessons you've taught him already. Working for what you want, saving money, making priorities, and how hard work can reap personal reward. Rather than just give your son something he wanted, you made him work for it ON HIS OWN. Maybe someday he'll be a successful entrepreneur who will look back and remember this 9-year-old moment as the first time he realized the importance of goals.
You've got to let him get it. You made a deal.
As for becoming a "video game junkie," that's something you and your husband can control. Just because he has an Xbox doesn't mean he's allowed to play all the time. He might have bought it, but he doesn't get to set up its rules. You can control where it's set up in the house (experts say never in a bedroom), what games he buys (or is gifted), and boundaries around screen time.
Another thought: the Xbox might end up being helpful when it comes to parenting tricks. If he's not focusing on schoolwork, or being respectful, or following through on chores, you can take time away from the Xbox. The threat of taking time away from a beloved pastime can be an effective motivator for kids in general.
While also looking for the positives here, I'll mention that not all games on various systems are "bad." You might even enjoy playing some with him. I didn't want an Xbox in our home, but we ended up with one for Christmas 2019, along with the game Just Dance. In this game, you pick a popular song and follow animated characters who teach you choreographed moves. Multiple people can dance at once. Three months later, COVID hit. The world stopped. Just Dance is how our family found fun when we were trapped inside. I can't tell you how many goofy dance parties occurred and how they kept us all sane, jumping around, laughing as a family.
If nothing else, congratulations again to you and your husband on teaching perseverance. It's awesome he did exactly what you asked him to do.
Try to stay cool in this feels-like 105-degree heat, and keep the questions coming. Submit what's on your mind on the homepage of Charlotte Parent. Until next month, see you tonight.
–Molly
MOLLY GRANTHAM is an anchor, author, and mom of three. Follow her on Facebook and Instagram, or catch her on WBTV News at 5:00 p.m., 5:30 p.m., and 11 p.m.