ASK A MOM: Media literacy, language delays, and overworked school systems
WBTV's Molly Grantham tackles your parenting questions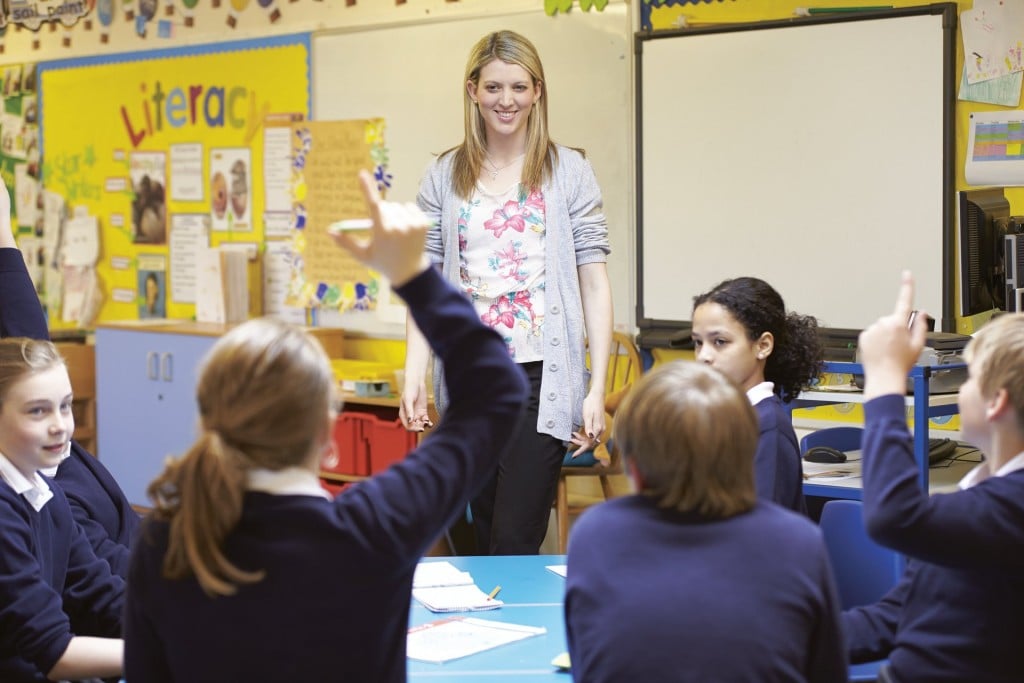 Q: How do I talk with my kids about what's happening in Ukraine? –Veronica
A: When COVID deaths were rampant, parents asked how to explain the sadness to their kids. When 2020 Presidential debates highlighted name-calling, parents asked how to explain the nastiness to their kids. On January 6th, 2021, they asked how to explain the disrespect to their kids. It's no surprise that now, parents are asking how to talk about war, bombs, hate, death, and an unprovoked attack, to their kids.
Kids will always witness difficult truths in the world, and they need perspective from adults who love them.
A local mom of two young kids, who also teaches 7th grade history, had great advice.
"Our job as caretakers is to equip our children to be ready for the world they live in, not one we wish for them," she says. "Depending on their age, we need to gently help our children recognize right from wrong and good versus evil; these lessons are not divorced from current events."
In other words, tell the truth. But, she adds, don't oversimplify war as "either/or," rather, use it as an important example of "both/and."
"The dinner table can be a place where kids can ask questions in the spirit of love, not judgment," she says. "Look for teachable moments. For example, my 7-year-old son currently loves anything that has to do with the military. He often has his army figurines spread out in battle formation sprawled across our living room floor. Other kids might like video games where people shoot down planes or have a storyline of battle-like fighting. Those are jumping off points. My husband and I have talked with our kids about what's happening to the people of Ukraine and acknowledge the disruption to family units as some members answer the call to serve, and others flee. We've explained how young people's schooling has been halted. We even showed a video of a brave young Ukranian girl singing Frozen's Let It Go from a Kyiv shelter. Our goal as parents/caretakers is to cultivate a safe space for young people to inquire and share their own understandings and concerns."
With her middle schoolers, she said her primary goal is to teach early adolescents how to think, not what to think.
"Young people crave context, that's authentic and balanced," she says. "The Ukraine situation is a perfect example to use the lens of history and trace its arduous journey to democracy in 1991. In my classroom, I look for natural inroads to connect the past with the present. My seventh graders are studying the foundations of American history. We're tracing our nation's own challenging journey to become 'A government of the people, by the people, [and] for the people.' We can appreciate what is at stake in Ukraine because the inalienable rights of 'life, liberty, and the pursuit of happiness'—ideals we hold dear—are at stake."
She also says to remind them to seek timely, factual information.
"It's critically important to show early adolescents media literacy so they can REMAIN informed," she says. "There are no easy answers. But in the end, we owe our children lessons on how to lean into discomfort and to do so with moral courage and an unbridled spirit of inquiry."
Understanding media literacy? That's where I come in. As someone who works in a newsroom 50 hours a week and helps relay facts to our community every night, I agree with this mom that you should try to explain headlines to your kids. If you don't, you can bet they'll hear some version of a narrative elsewhere.
To get conversations going, I ask kids open-ended questions to find out what they already know. Use a visual if you want. Point out the Charlotte skyline with its blue and yellow buildings, or reference the billboards around town. You could also pull up a picture of a protest in Charlotte on your phone. Tell your children over 1,000 people from the Ukraine (according to Mayor Vi Lyles) live in Charlotte and these are pictures of neighbors supporting them. There are also humanitarian facets to focus on… your social media feed probably has three dozen examples if you look right now.
If you want additional resources, the teacher sent these three links:
Sugar-coating isn't the goal. War is real and giving children an age-appropriate full picture is good. Remember, the truth isn't always pretty… but it doesn't mean it's not the truth.
Good luck.
Q: How do you balance knowing the difficulty school systems face, but also needing to speak up when something isn't working and must be brought to their attention?—Name withheld
A: School systems are being pushed to their limits, says Angie Rikard of Charlotte Speech and Hearing. But they're still responsible for caring for children in a timely manner.
"Some things might be unavoidable for the school itself," she says. "Like, waiting for an evaluation from an IEP team. There is not much parents or school staff can do if it's delayed. Systems are just overloaded and families who did not seek services during the worst of the pandemic are surging on schools, counseling services, and therapy providers. At the same time, many of these providers (largely women) have retired or modified work schedules to take care of their own families. The back-ups are real."
But there are some crucial things, Rikard says, that they can enforce immediately.
"Things like making sure classroom accommodations necessary for a child to succeed," she says. "For that type of situation, it's important for parents to consistently maintain pressure and follow up to see it through. But it can be HOW you talk with a school system that matters. The most important thing for parents—and teachers—to focus on, is respectful and constructive conversation."
She also says to keep in mind how much teachers are handling right now. Mental health concerns, technology issues, supply issues, etc. In certain struggles, there's often a way to find a solution without emphasizing the problem.
"I know around Christmas last year, my kids' school was struggling to order copy paper," Rikard says. "It sounds basic, but it was a huge issue for the school, and made basic assignments and communication with families difficult. So speak up if you need to make sure something is known—but also try as a parent to mitigate constraints. That might mean volunteering in the classroom, donating needed supplies, etc. Pack patience, but also pack resolve."
Q: What are the best tactics for expressive language delay?—Name withheld
A: I had never heard this term, so thanks to the parent who asked. I just spent lots of time researching and learning a whole new concept.
Here's what "expressive language delay" means in basic terms:
Children who live with this delay have difficulty expressing themselves through speech, writing, or gesture.
For many kids, the cause is unknown.
Treatment can depend on its severity, but might include a speech pathologist.
To answer your question about tactics, I took your question to Jennifer McConnell, Ed.S., of Southeast Psych Ballantyne. She says there are four main ways to help a child with expressive language delays.
1] Be patient and encouraging: "Allow your child time to respond to questions, share in conversations, and let them know that there is no rush," McConnell says. "Remember, they are working really hard to express themselves verbally, so don't answer for them, talk over them, or ignore them."
2] Be a good role model: "Comment on your surroundings and experiences as opposed to asking your child about them," she says. "Name items in books or in your environment, expand on your child's comments with one or two more descriptive words, read with your child, and discuss the characters and plots. You can also role-play language based situations with your child if appropriate."
3] Use cues: "Provide choices if you are asking a question, and use specific language in your questions," she says. "Things like, 'What did you have for lunch?' or "What were your favorite two things about recess today?' Use visual supports in a classroom or home to communicate other than using speech, and if you're a teacher, give advance warnings when a child will be called on in class."
4] Find a great speech/language therapist: "We are lucky to have so many great professionals in Charlotte," she says. "If you have the ability to do so, branch out to find someone who can help your child grow."
That's it for March. Send your questions in for April. We made it to the second quarter of the year, my friends. Phew. Feels like it's moving faster than the muddy sludge we trudged through in 2020 and 2021. Here's to carrying on, whatever that looks like for you.
—Molly
MOLLY GRANTHAM is an anchor, author, and mom of three. Follow her on Facebook and Instagram, or catch her on WBTV News at 5:00 p.m., 5:30 p.m., and 11 p.m.