Ask a Mom: Masks for Tutors, Remote Learning, and Policing Food
WBTV's Molly Grantham tackles your parenting questions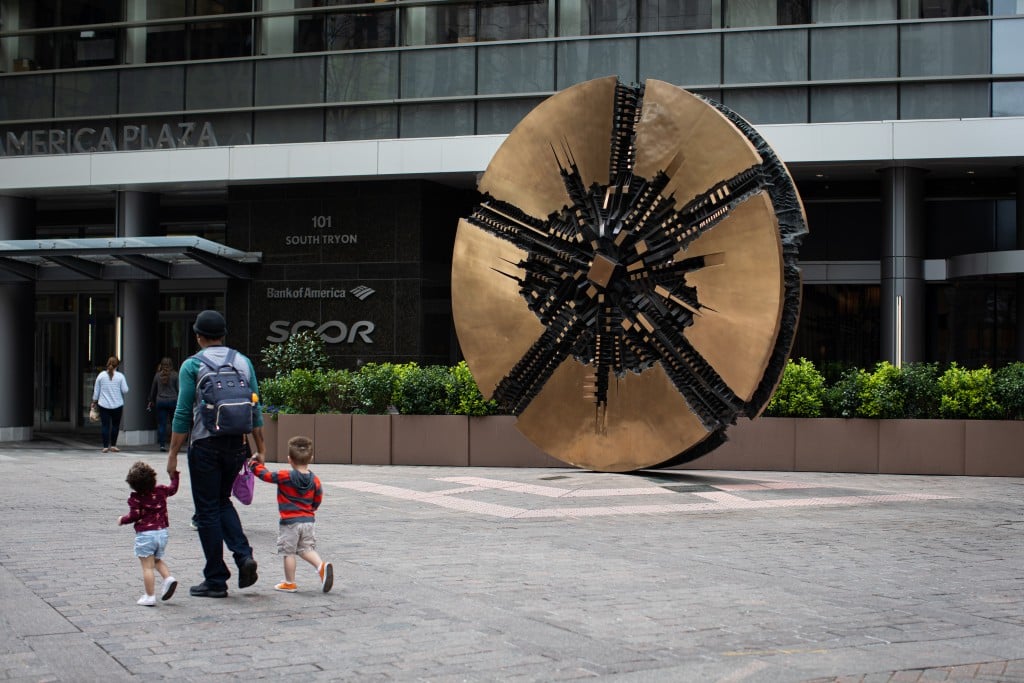 Q: Hi Molly. I want to hire a tutor to come to our home a few afternoons a week. Am I going too far if I ask him/her to wear a mask around my child and limit their social gatherings and travel while they're working for us?—Tonya
A: No. You're the one doing the hiring. They're welcome to negotiate your terms, but I don't see this as any different than a business or restaurant that asks us to #MaskUp when we walk into their space. With that said, having an expectation that someone limit their travel or social lives—solely for you—seems like too much. Local businesses don't ask for a list of where we went the night before. They just ask us to protect those we're in contact with by wearing a mask.
This is a question I asked myself before I looked for someone to temporarily help homeschool my kindergartner. I found a UNC Charlotte early education graduate student (hallelujah) who is a responsible 24-year-old, but she also has her own life. We covered this in our first conversation. I never asked her to stop going out; I did bring up masks.
Before putting this answer out publicly, I asked her opinion to get perspective from a tutor. She said masks are an expected part of life now, particularly for someone in her age group looking for work. Hope this helps.
Q: Hello @molly_grantham and @charlotteparent!! Both my kindergartner and second grader are in full remote learning mode until further notice. It's been difficult to manage their schedules, motivate them to pay attention in class, and get them to complete their assignments on time. How do I show my kids that school is still a priority but let them know I understand how hard remote learning is to grasp? Just trying to find that balance, as we all seem to be losing our patience these days.—Veronica
A: What, Veronica? You mean you can't coordinate the five daily Zoom calls your kindergartner and second grader each have with the 489 different apps you were asked to download and the Sign Up Genius parent-teacher conference time slots? All while encouraging your (young) kids to focus on their practice MAP tests, really focus on their actual MAP tests, cheerlead them through Level I Assessments…then the Level II Assessments you didn't even know followed… during a time your internet was wacky (if you're lucky enough to have it), the child you weren't looking at called your name on repeat, your boss wondered why you weren't turning on your video in Microsoft Teams, the doorbell rang, and the laundry laughed at you?
Preach, Veronica. We hear you. Remote school is difficult (some days damn near impossible), and if all parents were meant to be teachers we would have been cheerily homeschooling our darling lovebugs before COVID hit. The role of lesson plan overseer is not something many of us are good at. But, in the words of one of my favorite speakers, New York Times bestselling author Glennon Doyle, "We can do hard things."
We CAN do hard things. Even when we don't want to.
So, surrender to imperfections. Remember to give yourself—and your kids—a break. This isn't about getting an A+. It's about survival. It's normal for our kids to be less focused with us than an actual teacher. I mean, you aren't "Ms. Veronica." I'm not "Ms. Grantham." We're just mom. We're who they call to wipe them when they're potty training and their punisher when they push their sibling. Just because we're teaching phonetics and fractions doesn't mean they buy us in this role. They'll still act like our kids because that's who they are.

If you let the teachers know you're struggling, but not giving up, it shows them you care. They're struggling, too. This was apparent to me last week when my daughter's fourth grade teacher had an "Emergency Zoom meeting for all parents in 15 minutes!!!" Her text, through the Remind app, had three exclamation points. I (no joke) wondered if someone had died. Turns out, the "emergency" was a technology glitch. She wanted to keep us informed about her new backup to the backup to the backup plan. Ultimately, she was worried about failing our kids. It was clear she was stressed and driving herself hard—the same way our feet are on the pedals at home, trying to do what teachers want.
You also asked, "How do I show my kids school is a priority but let them know I understand how hard remote learning is to grasp?" My suggestion? Tell them that. Your words are perfect. Tell them the truth. Tell them you'll treat them like an adult and not use a high-pitched happy voice to pretend it's perfect. Instead, tell them we all must do hard things. Children know what they see. Even if the kindergartner doesn't understand "priority," all ages recognize when a parent works with them. I'd argue that's a better life lesson than fractions anyway.
Q: Hi, Molly. So here's my fail pretty much every day: My kids sustain themselves on snacks. They'll eat breakfast because they love pancakes and waffles, but lunch and dinner are almost always a waste of effort. They sneak snacks when I'm not paying attention and all they eat during a meal is the snacky-type side. The chips, maybe the fruit, the bread. I just wish it wasn't ALWAYS such a battle. Got any pro-tips for this tired, single mom who's just doing her best, but gets exhausted with constant food policing by the end of the day?—Courtney
A: First off: This not a fail. Kids are picky. Furthermore, you're an incredible Queen. Single parents—especially in this environment—deserve every accolade. Juggling things solo AND raising kids AND doing it well enough to wonder about snack food versus entrees? Momma, you're making it. Feel confident about where you are, even if that place includes being exhausted over food policing.
Because you're smart enough to reach out and ask for help, I called two experts on your behalf—and every other parent in the same boat. Your kids are not unique. My 9-year-old can sustain herself on snacks all day. Often, out of ease, I let her. I relate to your concerns.
"Given the season of life you are in, you don't need another thing to stress about," says Julianne Guzik, manager of the employee well-being program at Wells Fargo. "Give yourself some grace. When my kids were small they didn't like sandwiches, but if I gave them a 'snacky lunch' with a cheese stick, rolled-up ham, and a slice of bread, they'd gobble it up. So instead of trying to convince them to eat meals, I'd lean into their love of snacks and make sure what they're snacking on all day adds up to a healthy, balanced meal. For example: Cheese and whole grain crackers provide protein, dairy, carbohydrates, and fiber. If the only vegetable they'll eat is baby carrots, offer them at each meal. Try adding hummus for a nutritional boost. Dip fruit in yogurt for a sweet and filling snack that feels like a treat. And if they do like fruit, load up their plates with it and keep it on hand. That's already a big win!"
Julianne said the bottom line is we can't force our kids to eat. And on days it stresses us out, just remember they won't eat this way forever.
Ginnie Barringer, a former chef and registered dietitian at Novant Health, has a similar take. She says kids need one thing from five different food groups daily. So it doesn't matter if they get it through a snack or a meal.
"Forcing a meal is not a battle worth fighting," Ginnie says. "Kids are naturally in tune with 'hunger cues' so if they're not hungry at a set meal time, fine. One hour later when they say, 'I'm hungry!', the same healthy choices are still there to pick from. I'd just give them several healthy snack options. Those can almost become like a 'mini-meal.'"
According to Ginnie, these are the five groups of food kids should get something from each day:
Fruits: Any fruit. Even canned if it's packed in juice (not syrup). Sweeter fruits are fine, too. Make a list of 50 fruits and vegetables divided into color categories and let kids circle or highlight ones they like or are willing to try. Voila! Instant grocery list.
Vegetables: Cooked or raw. Healthy dips can help with kid appeal.
Whole grains: Lots of options but "whole" or "brown rice" needs to be first in the ingredient list. There are whole grain tortilla chips, rice crackers, goldfish, Sun Chips, etc.
Dairy foods: Yogurts with no added sugar, low-fat cheeses, low-fat milk, or milk alternatives (unsweetened almond milk, soy milk, oat milk).
Healthy fats: Nuts, nut butters, avocado, guacamole, pistachios.
"Finally," Ginnie says, "keep the snacks you have on hand healthy. You can 'forget' to get potato chips one week and not cook enough mac-n-cheese for seconds.
If you have a question for me, email it to Charlotte Parent at taylor.bowler@charlottemagazine.com, post it below, or keep an eye out for next month's call for questions on our Facebook and Instagram pages and leave one there. I'm excited to read what's on your mind. Maybe we'll choose your question next month… more than ever, we can learn from each other.
-Molly
MOLLY GRANTHAM is an anchor, author, and mom of three. Follow her on Facebook and Instagram, or catch her on WBTV News at 5:30 and 11 p.m.