ASK A MOM: Kids' Clothing, Homeschool Resources, and Answering Tough Questions
WBTV's Molly Grantham tackles your parenting questions in this ongoing series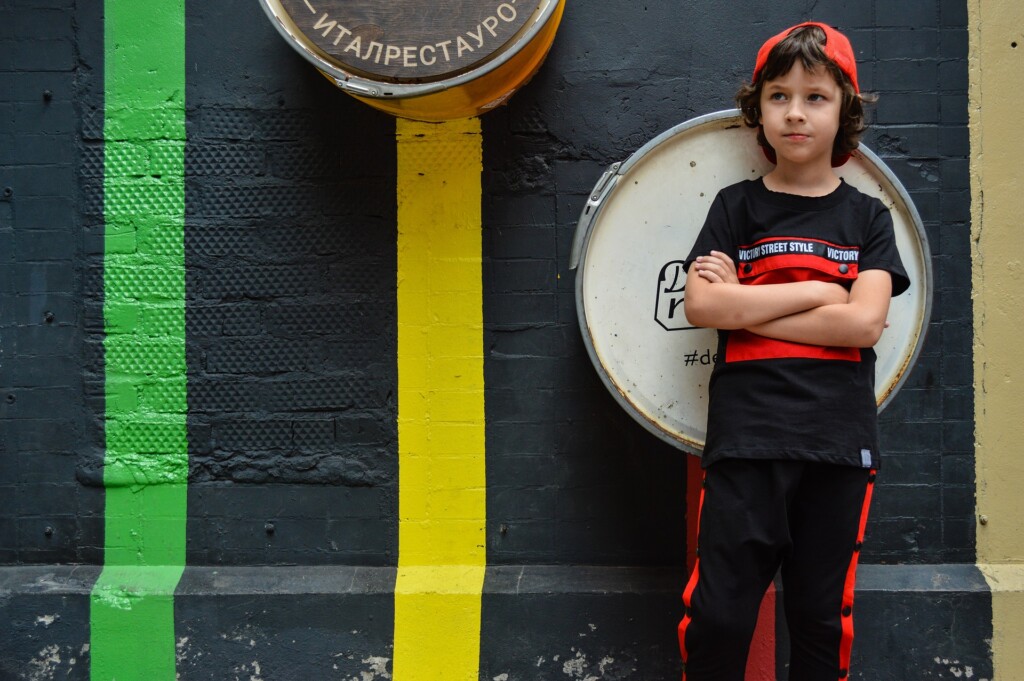 Q: My 9-year-old wants to wear ratty gym clothes every day. I don't need him in a suit and tie, but I think it's important to look presentable. This discussion usually ends in tears. Where can I get decent looking, collar-less shirts that can withstand soccer and recess but don't require any ironing?—Rebecca 
A: Rebecca: Are you in my house?
My 8-and-a-half-year-old son won't wear pants. Won't wear a coat. Only wears T-shirts and shorts, even in the dead of winter. He has now taken to wearing BATHING SUITS to school because, well, I don't know why. After reading your question though, I asked.
"Because shorts are my style, mom," he said with a nonchalant tone, not even looking at me. "I run out of shorts, so I go to bathing suits. I like them. They're better than pants." Imagine a shrug of shoulders.
His style?
I called our pediatrician. She's a reasonable mom who is an incredible doctor. Her three children are now teenagers. I value her opinion. Should parents be worried, I asked, if our young kids lean toward ratty gym clothes as daily wear?
Her answer was fast and decisive. "Don't worry at all," she said. "Pick your battles. If your kids are healthy, active, learning some manners, and good kids in other areas of life and school… let the ratty clothes be. I wouldn't pick that battle."
I'm relaying that as food for thought. To answer your actual question, if you're going to spend money on clothes you'll fight them to wear, don't spend a ton of money. Target has options. Old Navy. Kohl's. Costco. Belk sales are great. All department stores, really, end up with major coupon deals in kid departments when you're just looking for presentable play clothes. Even Walmart… laugh if you want… but Walmart has tons of things. You can pick through the racks to find plain colored, collarless shirts without big cartoon characters or cheesy one-liners.
Pro Tip: Walmart has great tank tops for women, too. Ribbed and fitted, sizes XXS-XXL. Generally less than $7 a piece, with lots of color options. Ones you can easily wear with jeans or shorts, or under light layers. A good friend gave me that piece of advice. I thought she was kidding until I was in Walmart one day and saw the display. You're welcome.
Q: Hi, my name is Jennifer. I have a son that is on the spectrum. He is 5-years old. We live in Florida and are planning on moving to NC sometime this year. I wanted to know if there are any scholarships or grants that can help me with him, because I want someone to homeschool my son. Thank you.
A: This is a great question, Jennifer. So great, in fact, it's hard to find an answer. I've asked lots of people on your behalf and have compiled the list of links for you below, with who recommended them.
Jennifer McConnell, Ed.S. at Southeast Psych Ballantyne knew of one program in North Carolina called the Education Student Accounts Program (ESA+). You can find more about it here. Everyone I asked, actually, came back with this group, though none were sure it could help homeschooling.
Share Charlotte—a helpful one-stop-shop in touch with a variety of charities—is connected to multiple groups who work with autism. Julie Campbell, Director of Community Partnerships with Share Charlotte, says the Exceptional Children's Assistance Center can help with resources and options.
"There is typically an ECAC in each big city/state," she says. "This mom moving to our area can find our local one chapter here. We also recommend Autism Charlotte to help with overall moving to the area, getting to know programs and options, and providing information on grants and schooling."
Julie also says InReach can provide financial support, services, and resources, though they typically work with older kids or adults. And, like Jennifer, she recommends checking out the North Carolina State Education Assistance Authority, as it's the only large grant provider for the state.
"I'll add, it is difficult to find grant money to personally provide homeschooling," Julie says. "Our state does, however, have a homeschool program. Maybe she'd be able to find a tutor through Autism Charlotte—a group I highly recommend—or a resource through the Autism Society of North Carolina."
I also reached out to Autism Speaks, which shared some links, including The Parents for Educational Freedom in North Carolina. This is a non-profit that advocates for quality educational options through parental school choice. You can find information specific to homeschooling here.
"The answer to the question will really be based on what county this mom is moving into," says Christie Godowski, the regional director that includes Charlotte. "Often there are local grants through community providers and sometimes the education system itself." She also recommends the NCSEAA.
"And, we have a Family Grant page at Autism Speaks," she adds. "Each individual grant program has different qualifications with its applications, but it can be a good place to look."
Good luck, Jennifer. Both with this search and your move.
Q: My 6yr old daughter found a box of my wife's tampons in the cupboard and asked what they are for. I said not to worry about it and changed the subject, but she's curious and I know it's gonna come up again. How do I answer this question? 
A: If you have two adults of the opposite sex in your household, let the same-sex parent have this conversation. Tell your wife about the conversation with your daughter. Ask her thoughts. She might want to be the one to address this. Years from now, you can bet I'll be asking my husband to talk with our boys about teenage male body parts. I have zero interest in discussing that stage.
If you're a single parent, or don't feel comfortable with that conversation, use a book. Make sure whichever you choose is age appropriate—how menstrual cycles are described to an 11-year-old is different than how they're described to a younger child.
Or, ask a good female friend or sister or neighbor or extended family member whom you trust to broach the topic with your little girl.
In this case, keep in mind that she's still little. At 6 years old, EVERYTHING you say (or is said to her) can be repeated in large settings or classrooms. Keep it simple, and keep it basic. If you don't make it a big deal, she won't either. The more awkward a parent is discussing difficult things, the more of a big deal it becomes to a child who's listening.
That's a wrap for March. Seems the groundhog was wrong—he predicted six more weeks of winter, but we've been living in record-breaking beautiful weather. Get out and enjoy as is possible. As always, send questions to "Ask a Mom" on the homepage of Charlotte Parent.
Until next month, I'll see you tonight at 5 p.m., 6 p.m., or 11 p.m.
–Molly
MOLLY GRANTHAM is an anchor, author, and mom of three. Follow her on Facebook and Instagram, or catch her on WBTV News at 5 p.m., 6 p.m., and 11 p.m.