ASK A MOM: Blended families, inflation anxiety, and age-appropriate books
WBTV's Molly Grantham tackles your parenting questions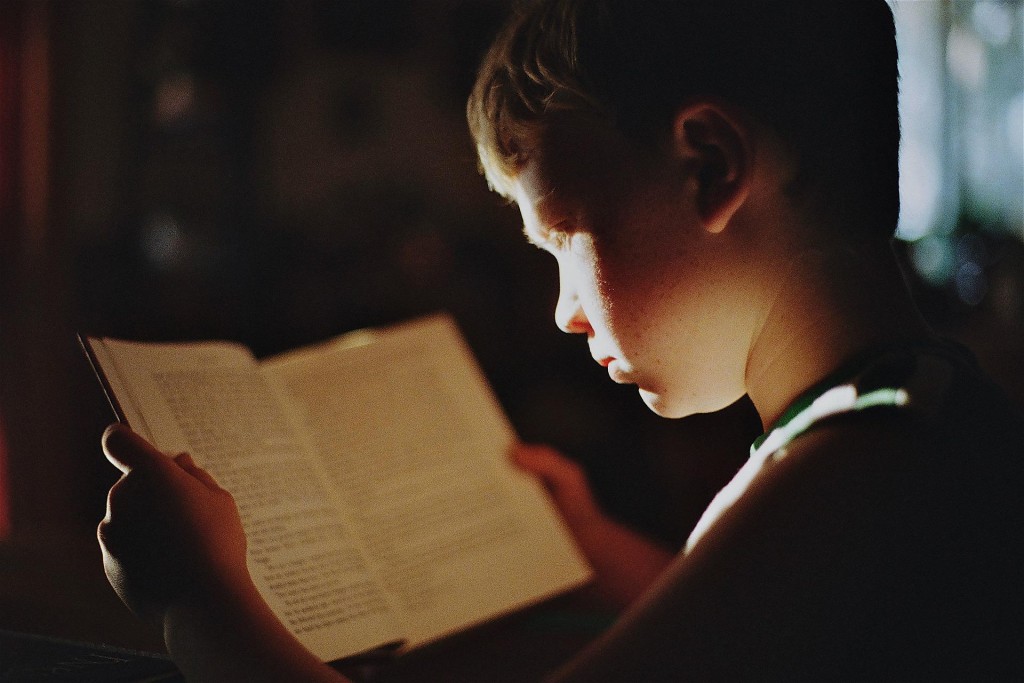 Q: My kid's stepmom's birthday is coming up. We're not BFFs, but we get along really well and she's been a great SAHM to my kids while I'm at work. We haven't had much interaction outside of the kids, so I'm lost on what to get her. Any advice?—Name withheld 
A: First: Congrats to you and your children's stepmother. Divorced parents give their kids a great gift by getting along with new significant others. I say this from personal experience. My parents divorced when I was 3 (my brother was 3 months), and by the time I was 7, my father had remarried a woman named Jean. Jeannie-Queenie, as we called her. My mom, Jean, and my dad worked to laugh and love us together as a group, and Jean and my mom got each other Christmas presents every year. Nothing over-the-top, but all I ever saw growing up was sincere acknowledgement of one blended family, despite living in different states. I always felt my dad was lucky to have them both.
This is important for helping mold your children, but also important because none of us can predict the future. We had no way of knowing my dad, the glue, would die from cancer in 2006. It left Jean and my mom as the only parents. Their decades of a respectful relationship helped guide us through that difficult time, and—I'll also add—in planning my 2007 wedding. No dad, just mom and stepmom.
Of course, we also had no way of knowing my mom would die a decade later—she, too, of cancer. Jean is the only parent I have left, and thank God my mom included her all those years ago because I am deeply grateful to have Jeannie-Queenie still around.
All that is to say, you're setting up a beautiful map for your kids.
Now to your original question: What to get as a gift?
Something NOT-kid related. Something woman-to-woman. Something for just her. If you know her style, maybe a special item of clothing? If you think she needs a break, schedule a nice massage or spa appointment? If you know she has a particular hobby, maybe a unique item attached to that interest?
Most of all, consider writing a card. It doesn't need to be super long or overly-mushy, but express some thoughtful words to let her know how you appreciate her efforts with the kids. You could even be transparent and say you've been uncertain how to celebrate her, because you truly value how she helps make the machine work. I just chuckled as I thought of this, but you could print out your question that you submitted here, because the way you phrased your question is kind, loving, and says lots of good about you both.
No matter "the gift," sounds like you're already tons right.
Q: I'm a single mom with 3 kids and I work fulltime. Everything has gotten so expensive and I've had to cut back on everything, including the kid's afterschool activities. My kids are so mad at me, but I have to buy groceries before I can pay for ballet costumes! How do I make them understand this, and what are some cheap (or free) ways to keep them busy in the afternoons?—Nicole 
A: Kids' extra-curricular activities can get uber-expensive. Thank you, Nicole, for asking this, because I guarantee others wonder the same thing but don't feel comfortable asking.
If there is something they love doing or a team your child has loved being on in the past, I'd (without the child around) call that coach or executive director. Ask for confidentiality, then explain the situation, and follow up by directly asking if there is any grant or side funding available for parents struggling in this highly-inflated world. Explain that you wanted to ask before just pulling your kids away. There is no shame—repeat, NO SHAME—in asking. In fact, I'd argue, it's being a smart, resourceful parent.
If you need some facts when making these calls, consider these:
Inflation in America hit a 40-year high end of 2021, surging over 7.5%.
Compare that to the decade leading up to COVID-19. Inflation then ran around 2% per year.
It'll take time for prices to come down after shooting so high, meaning 2022 will continue to be tough.
I'd just be straightforward in the call. Be clear that you have no expectations, but wanted to know if you can get some help.
There might not be help available. Which is OK, too. You tried. In that case, here are some other ideas:
Parks are free. As the temperatures drop, they're more enjoyable and letting your child bring a friend, soccer balls, volleyballs, basketballs, etc., can be fun. If it's dance class they miss, head to a park with a pavilion or stage, and let them make up routines while you play music on your phone. I know it's not the same as an organized ballet class, but it does show them your own resiliency and effort. Also, packing food and making dinner a "picnic" might be something to look forward to. You're not paying more for dinner, you're just bringing it on the road to spread out and eat in a new environment. Keep it simple. Sandwiches for supper can work just fine.
Charlotte International Arts Festival runs from September 16 to October 2. This is an annual celebration of imaginative visual and performing arts from international and local artists. It's fun for everyone and family-friendly. This year reportedly has over 200 attractions, many free. Find more here.
Mecklenburg County has an incredible library system. Ever been to ImaginOn for kids? Try it. It's totally free.
The website DollarSprout helps readers be financially smart. One of its articles lists 40 things free to do for adults during a weekend. Some ideas work for kids, too. (I liked the first one, of creating a digital scavenger hunt by downloading a Geochaching app and looking for special treasures in your neighborhood.)
Play cards. Sounds basic, but you can teach multiple games even to those who can't read. Uno, Crazy Eights, Old Maid, and for slightly older kids, various versions of Solitaire, which they can play alone to give you space. Make a weekly family tournament with rounds at night before bed or after dinner, so there is a routine in it, almost like a fun class. Put everyone's name on a poster board with scores, rounds, and winners to add excitement.
And, the idea of "Make a personalized piggy bank" comes from dontplayfull.com. I like this because it could lead to the real-life conversation you said you wanted to have about finances.
Just be honest with them. Use the facts above on inflation and how much more the world costs now—how that's cumulative, and has taken years to get to where it is—but it's also life. This is where we are, and it's not just your family, but everyone affected. This can help emphasize why saving and making priority decisions is important.
They might not understand now, but chances are they'll remember later how you taught them truth.
Q: My first grader wants to check out the "I Survived" books at the school media center, but his teacher sent home a note asking my permission first. (If you're not familiar, the series covers shark attacks, tornadoes, Nazi invasions, etc.) I think they're age appropriate for grade 3 and up, so I'm not sure if he's ready for these true stories yet. But I also don't want to discourage his curiosity. What should I do?—Name withheld 
A: September's questions for this column arrived in my email at the bus stop one morning. I was on my phone, saw them, and read this one aloud to ask fellow moms their thoughts. I wasn't familiar with the series, but have since learned the author of the books, Lauren Tarshis, describes each one as a "terrifying and thrilling story from history, through the eyes of a kid who lived to tell the tale." Read more on her site here.
One mom in particular—she has three boys—said she thought the series was great IF your child is interested in the topic. For instance, if your child likes science, the books on tornadoes can fascinate their mind. But if your child scares easily, showing in-depth real-life stories might frighten more than help. She said they helped her older son get into reading, but she kept them away from her younger boys, knowing their personalities were different.
You know your child best. If you think they'd like them, try one. They have great reviews. The Los Angeles Times said the theme in each is "resilience." Honestly, after you asked this, and it led to the conversation with another mom at the bus stop, I'm going to get them for my son, Hutch. He's only second grade, but is into how the world works. I think he can handle it. So, thank you!
With that my friends, we're back in the routine. September is here. Things move fast, and Halloween will be here before we know it.
Until next month (or tonight, if you watch at 5 p.m., 6 p.m., or 11 p.m.),
–Molly
MOLLY GRANTHAM is an anchor, author, and mom of three. Follow her on Facebook and Instagram, or catch her on WBTV News at 5 p.m., 6 p.m., and 11 p.m.