Advice From a Fatherly Elf
The latest 'Daddy Derek' column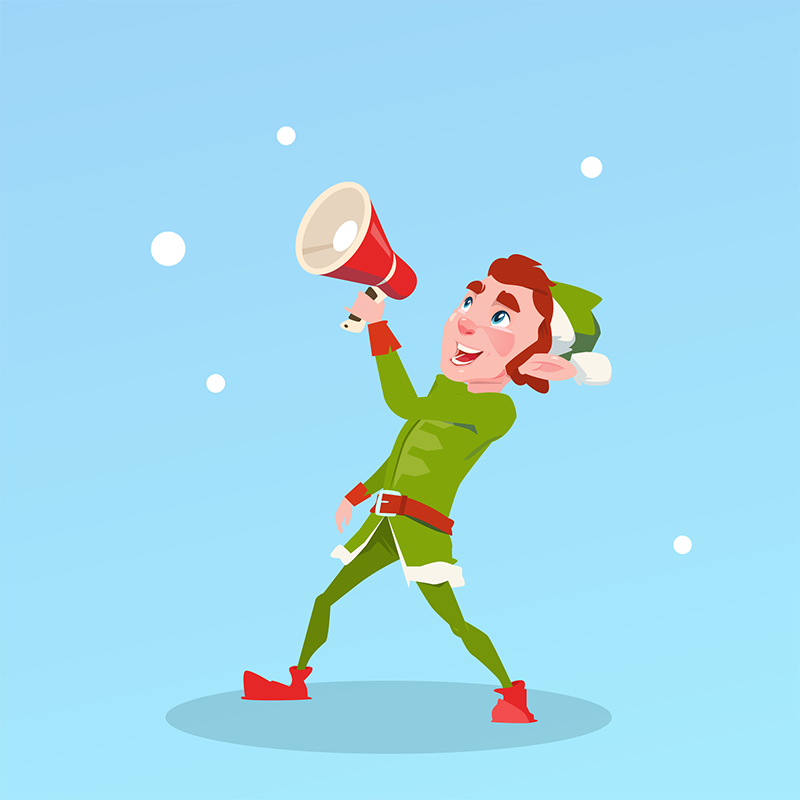 The holiday season is upon us. While we're all super busy bustling and jollying, let's take a moment to recognize that there will always be those "little extras" that they don't necessarily write carols about.
1. Someone Will Get Sick
It's almost guaranteed that one or more of the kids will get sick this time of year — at school, at home or, in our case, even in the car on the way to Grandma's house in the back of your dad's immaculate Cadillac. Baby wipes, disinfectant wipes and paper towels aren't just for traveling with the under 3-year-old set. If your child has any history of getting carsick, Dramamine must be taken before you go. I don't want to say how many times we forgot to give our boys some until we were already moving. That never works.
2. Your Children Will Eat Very Little of Christmas Dinner
Here's the scenario: You, your mother or grandma spend a day or more preparing a wonderful feast. Your kids, meanwhile, have been eating gingerbread cookies, candy canes and sugarplums all day (OK, maybe not the last one). There is always one kid who eats nothing but the inside of a dinner roll and a couple pats of butter. Just make sure the roll isn't burned or they'll just eat butter.
3. Don't Buy Anything That Requires Assembly
This includes bikes, dollhouses and especially basketball goals. The last thing you or your spouse wants to do is attempt to put together anything at 11:30 p.m. on Christmas Eve after too many hot toddies. Pay for the assembly. It's worth it. Kids have little to no patience when they get a gift that needs batteries or set-up. Even with less complicated gifts, make sure someone is ready to put in batteries or hook up that video game system.
4. Loosen Up Before You Want to Cancel Christmas
Anticipate a squabble or something said that is ridiculously ungrateful that makes you wonder what happened to your sweet little cherub. The holidays are a good time to loosen up on the level of punishment you dish out. The last thing you want is for your child's Christmas memories to be tainted by a punishment that didn't fit the crime. You'll also save them on future therapy bills.
5. R-E-L-A-X
If you're too filled with Christmas anxiety and stress, your kids will feel it. Relax, loosen up and laugh. It's OK to be a little more Clark Griswold than your usual self. Young kids love anything silly, so have fun with the holidays. The drill sergeant thing doesn't work this time of year and isn't a good look, anyway. It's amazing how a little caffeine or a peppermint chocolate chip milkshake from Chick-fil-A can flip your mood. The latter may also work on your kids. Who doesn't love a holiday treat?
The holidays are more about traditions than rules. Here's wishing you and yours an amazing time filled with love and laughter. Remember, today's stories make tomorrow's memories.
Derek James is host of WCCB News Rising. He and his wife live in Charlotte with their sons who are ages 7 and 10.