Adventurous Date Night Options for Charlotte Parents
Check out these date night ideas if you're looking to add some adventure to your date night routine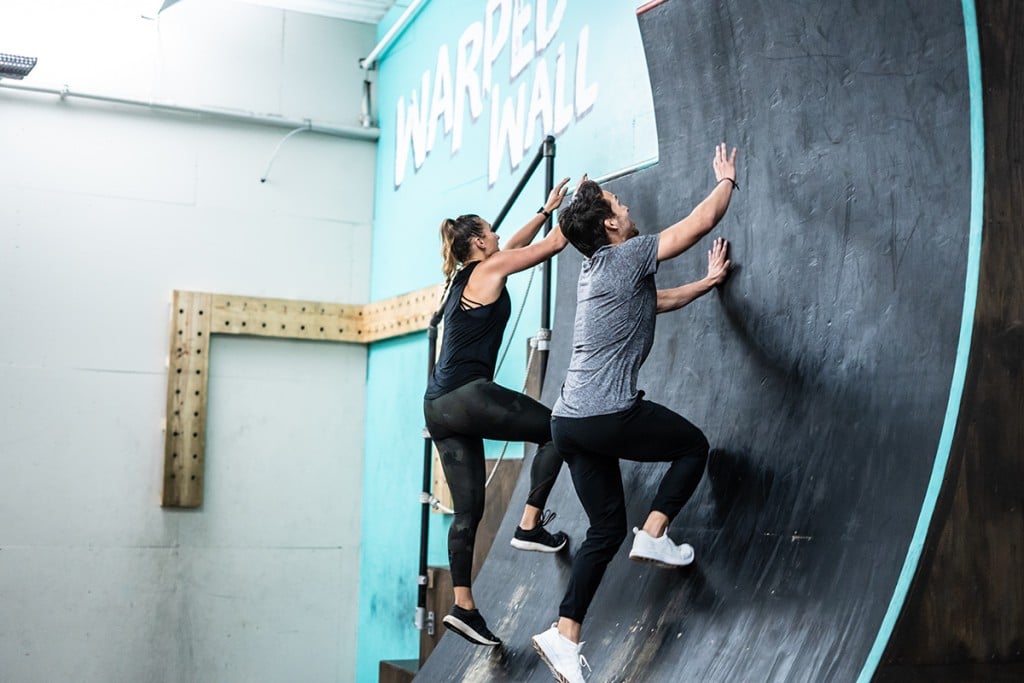 Studies show that trying new things together can bring you and your partner closer. If you're in a date-night rut and your most exciting choices are dinner or a movie, it might be time to shake things up. This week, we're rounding up some of the best dates for adventurous couples who want to spend their next date night trying something new. These ideas should get your heart pumping.
Beat the heat by climbing indoors
Whether you're a novice climber or have quite a bit of experience, Inner Peaks Indoor Climbing Center will offer you and your partner the thrill you're looking for. Inner Peaks offers Charlotteans an authentic, challenging indoor climbing experience they won't forget.
Consider hitting the climbing walls with just your spouse as your guide or taking an intro class together to get some experience and guidance before trying climbing solo. Inner Peaks has locations in South End as well as in Southeast charlotte and offers day passes to both locations.
Head to Kinetic Heights
Kinetic Heights is Charlotte's only indoor obstacle challenge center and offers 22,000 square feet of challenges that you can enjoy with your partner. With a high ropes course, a parkour training area, and a ninja warrior course, you'll likely
work up a sweat as you and your significant other push one another to complete challenge after challenge. Whether you complete obstacles as a team or as competitors, this venue is sure to offer adventurous couples an evening of fun. Kinetic Heights offers teen and adult only open play on Saturday evenings from 6:00 p.m.-9:00 p.m.
Play laser tag
While you may not have played laser tag since you were a kid (or ever) nothing gets your heart pumping like chasing (and hiding from) your significant other as you try to outdo one another in an epic laser tag battle. With no little ones to worry about you can put your full focus on beating your significant others top score as you play. Laser Quest Charlotte, located near Pineville, offers pricing by the game and is open extended hours throughout the summer.
Visit the Whitewater Center
If you're looking for a day of adventure in charlotte, look no further than the U.S. National Whitewater Center. The center offers something for everyone from quiet relaxing hiking trails to more extreme adventure options such as white water rafting and kayaking. USNWC offers 1,300 acres of outdoor activities that are sure to please both you and your partner and that include, stand-up paddle boarding, rock climbing, zip lines, ropes courses, a canopy tour, mountain biking and the aforementioned hiking ad whitewater rafting and kayaking. Consider making a day of the Whitewater Center by eating lunch
or dinner at their onsite restaurant after buying a day pass that will allow you to participate in as many activities as you can squeeze in.
Bike the city
No matter where you live in Charlotte, chances are you're not far from a greenway. Charlotte boasts over 37 miles of develop greenway that you can walk, run or bike on with access points all across the city. If you don't have one, you can rent bikes by the minute from one of charlotte's many B-cycle stations, often located right near greenways.
Hit up your nearest park
In addition to an impressive greenway system, Charlotte boasts parks in every corner of the city. From urban parks, like Freedom Park, to parks with more expansive trails like Latta Nature Preserve, your closest park is sure to offer some outdoor, adventurous
fun. Make a plan with your partner for what you'd like to do (hike, walk, bike or picnic) then simply pack what you need and let the adventure begin.
Go for a hike
While Charlotte might feel pretty urban, you're never too far from a good hike. If you and your partner love the great outdoors and want to spend your next date day hiking, consider checking out one of the areas best spots and making a day of it. Crowders Mountain is well known as the closet mountain hiking location but there are plenty of other spots that offer hikes challenging enough to get your heart pumping.
Lake Norman State Park offers visitors over 30 miles of hiking and biking trails that can accommodate novices as well as advanced hikers. All of the loops on this trail are considered easy to moderate and you can combine loops to create the perfect hike for you and your partner.
Reedy Creek Nature preserve is another close-by park that offers extensive wooded trails. At Reedy Creek you can combine as many of the six trails as you'd like to create a hike that matches you and your partners desired distance.
When you get moving with your partner you're sure to have a good time. Next time you start to book a babysitter for dinner and a movie, reconsider and decided to go for an adventure instead, after all, parents who adventure together stay together.
Julia Pelly lives in southeast Charlotte with her husband and two young children. When she's not writing, you can find her hiking, exploring the city with her husband or pushing her children on their backyard swings. Find more of her work at juliapelly.com.