Activity Ideas for the Not-So-Sporty Kid
Keeping children active when they just aren't into athletics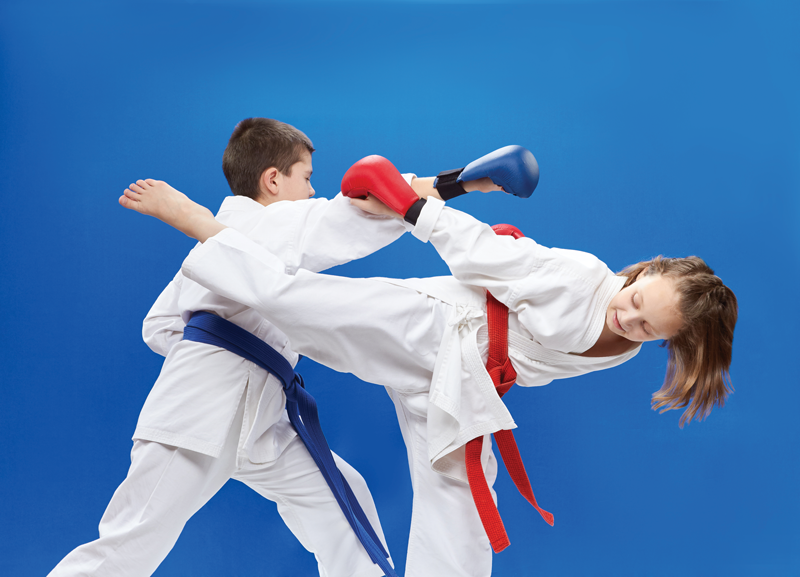 The American Academy of Pediatrics recommends that children and adolescents get at least 60 minutes of moderate to vigorous physical activity every day. For many kids, this activity is met through a combination of gym class, outdoor play and sports practice. Not all kids like traditional sports though. If you have a child that's not into soccer, basketball or hockey, you might be pondering how to make sure they get the physical activity they need to grow up happy, healthy and strong. Instead of stressing about getting them moving or pushing them to join teams they're just not into, check out the ideas below for helping kids who aren't into athletics stay active.
Investigate What They Don't Like
Some kids make it clear that they aren't into athletics from an early age. Other kids might seem to like sports one day and then have what feels like a sudden change of heart. If your child has suddenly stopped enjoying a sport they've enjoyed in the past, it's important to do some investigating. Perhaps your child doesn't get along with the coach, is having trouble making friends with teammates or is intimidated by just how competitive a certain sport is. If your formerly athletic child tells you that he or she is done with sports, have a heart-to-heart to find out what's going on and, if possible, make changes to get them back onto the court or field. Sometimes, something as simple as switching to a less competitive league or trying out a different team sport can bring the joy back into athletic pursuits.
Move it Together
If your child isn't interested in playing sports, you have to be intentional about creating lots of opportunities for him or her to move. One of the best ways to get kids going is to see their parents exercising. "Children learn from their parents' behavior, so it is important to go for walks and bike rides as a family," says Dr. Catherine Ohmstead, a pediatrician with Dilworth Pediatrics.
Whether it's a nightly walk or jog around the block, a weekly trip to the pool or a regular post-dinner dance party, an active family lifestyle can help keep your children — and you — moving and healthy.
Be Unconventional
When kids say they don't like sports, they may be referring to competitive team sports or activities they've tried and not loved in gym class. Introduce a range of different activities that don't involve the same elements as team sports. Individual sports like yoga, karate, boxing and dance classes are excellent forms of exercise that may be a better fit.
"Yoga is a great alternative to traditional team sports," says Nina Yu, who teaches kids yoga at YogaOne, "We often have kids in class who might not feel successful in or enjoy other sports, but they do great [at YogaOne] where they're able to focus on themselves and their own growth." When trying out a new activity, keep it low key and let your child know that your happy when they're happy.
Explore Nature
"Children are naturally playful," Ohmstead says, "so if parents can just get their children outside for an hour everyday they are likely to get plenty of exercise."
While outdoors, make a point to introduce your kid to games that involve a lot of movement like tag or capture the flag, or activities like geocaching that involve longer stretches of movement. When planning time outdoors, make it a group activity from time to time and encourage your child to invite a few friends.
"Children tend to energize each other, so spending time with friends outside encourages physical activity," Ohmstead says.
Set a Goal
No matter what the goal, kids are often energized when they have something to work toward. Work together as to identify a goal and then let your child take the lead as you break it down into smaller, more achievable steps. Consider things your child naturally enjoys, such as the outdoors, exploring or spending time in the sun, and then set goals around the things that interest him or her. Be creative. For example, while running a 5k as a family is a great goal, so is collecting rocks from every hiking trail in the city or being able to swim the length of the pool and back without stopping.
Julia Pelly works full time in positive youth development and writes about parents, families and children. She lives with her husband and two young children in southeast Charlotte.
---
5 Incentives for Kids to Keep Active
If you're looking for some fun incentives to help encourage your kiddo to move, consider these options.
Family Fitbit challenge. Instead of competing, set a goal and work hard to help each family member achieve it.
Choose the activity. Help your child meet their movement goals, but let them choose the weekend's activity or outing.
Park explorer. If your family likes to head outdoors, let your children pick a park for a weekend picnic or other activity they love to do outdoors after they meet their movement goals.
New equipment. Sometimes a new pair of running shoes or awesome yoga pants are all that's needed to keep motivation high.
Invite a friend. Give your child a little extra inspiration by letting them invite a friend on your next outing. Bike the greenway or go for a hike in a new location, or consider a play date at a trampoline park.