A Visit to the NC Transportation Museum
The NC Transportation Museum is just a short drive from Charlotte and is a great family-friendly location. Ramps, a short train ride and larger than life exhibits make it an accessible and enjoyable experience for everyone.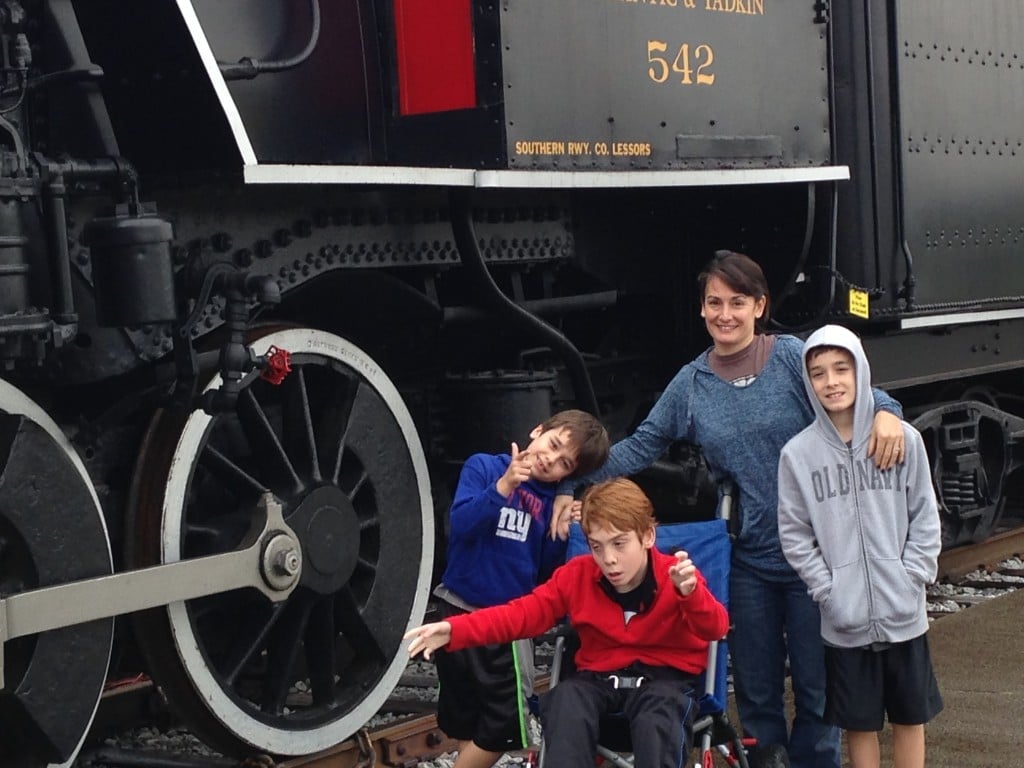 Over the holidays, we visited the NC Transportation Museum. We purchased our tickets on Groupon after looking for something fun to do in the rainy weather. It is a quick 45 minute drive from Charlotte to Spencer.
Most of the exhibits were accessible to Ben. He was able to go inside two of the old trains – mail and medical cars. Others had steps or narrow doorways that could not accommodate a wheelchair's width. There was so much to look at and take in, Ben was fine not going inside every train.
We all had a great day and highly recommend a visit.
A few tips:
1. Be prepared for the weather. Open air exhibits are a large part of the museum.
2. Take the train back to the station if you need a ramp. The train will stop at the roundhouse toward the end of the ride. If you need the ramp, ride to the end and make the three-minute walk back to the roundhouse to finish the tour.
3. Bring food and snacks from home. The town of Spencer has limited places to eat and the museum does not offer any food items.
4. Plan on a two hour visit. The museum offers several buildings featuring different modes of transportation – cars, trains and fire trucks. The self-guided tour takes you through the places where volunteers and staff restore the trains.