A Merry Reminder That You Don't Have to Do it All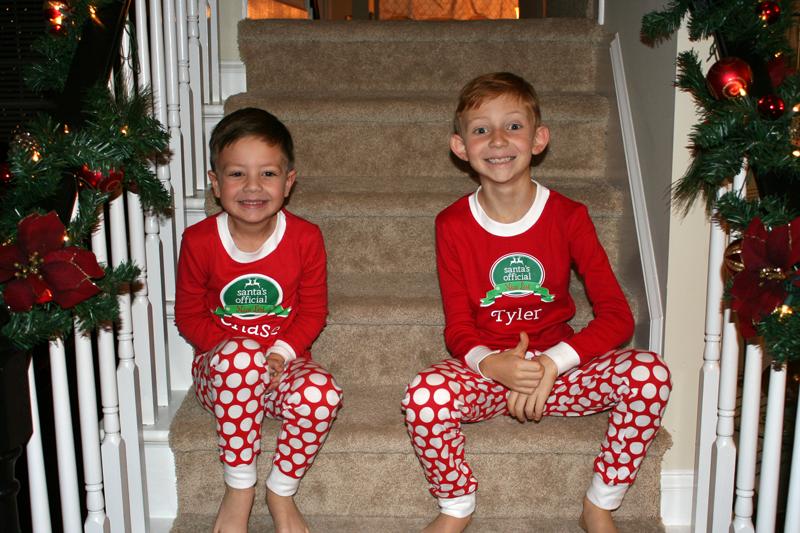 By now, it's more than beginning to feel like Christmas — it's almost here. Christmas music was playing on the radio long before Thanksgiving, the Hallmark Channel premiered its first new Christmas movie three days before Halloween and I saw Christmas stuff at Crate and Barrel in early October when temperatures were in the 80s. I even read that some Costco stores had Christmas decorations out in August. Back in August, my boys hadn't even started asking for things for Christmas and that says a lot. It was all too soon for me.
Understand that I don't hate Christmas. This column is no "war" on the holiday. It's just that when it comes to the materialistic side of Christmas, I have a problem with the rush and the worry over things that don't matter all that much. I don't enjoy being frazzled because I'm trying to get everything done on time.
Anxiousness is my enemy. Why do so many of us wait until the last possible moment before we hurriedly rush about to get ready for the holiday? (As I alluded to above, we've had plenty of notice). Who wouldn't love to be able to enjoy a relaxing Saturday before Christmas free of trips to Harris Teeter or SouthPark Mall?
My wife and I wait until the last minute because we always have more pressing things to tend to in the weeks leading up to Christmas day. As parents, we have birthday gifts to buy for friends of our kids, school concerts, kids' sports, church activities, scouts or chess club in addition to the daily hustle and bustle of homework, dinner, bath and reading time. Fitting those things in can be exhausting enough even on days when there isn't anything on the calendar.
Many parents, myself included, feel it necessary to always say yes. Often times we even say yes to things on behalf of our kids that they aren't that interested in doing. I'm working on taking a moment to think before I say yes. My wife and I are also making a point to ask our children if they really want to do certain activities before committing. And we try to set and stick to reasonable limits for shopping, parties and going out to restaurants.
A couple things that help keep me stay sane during the holidays include having some semblance of a schedule by spreading things out the best we can as a family, and treating myself to a little pick-me-up every so often. For me, that can mean getting the most enormous coffee Dunkin Donuts makes. If I'm feeling especially stressed out, my seasonal go-to is a Peppermint Chocolate Chip Milkshake from Chick-Fil-A. It makes me jolly.
Even schedules can get out of hand. Sometimes, you just need to chill. If you don't get everything done on the day you expected, it's not the end of the world. Spending time with your loved ones is eminently more important than checking to-do's off a list. No one is going to remember the year your Christmas lights were a little off or that time you didn't bake as many varieties of cookies.
Let's not forget that the whole reason for the season is giving and appreciating the blessings we continue to receive — and not about running around stressed for weeks on end. That said, I was just reminded by the Elf on the Shelf that I need to pick up a special delivery before the store closes today.
Enjoy what's left of the season. Merry Christmas and happy holidays — all of them. I'm just saying.
---
Derek James is a WCCB News Rising anchor and lives in Charlotte with his wife and their two sons who are age 6 and 9.