A Look at Tullet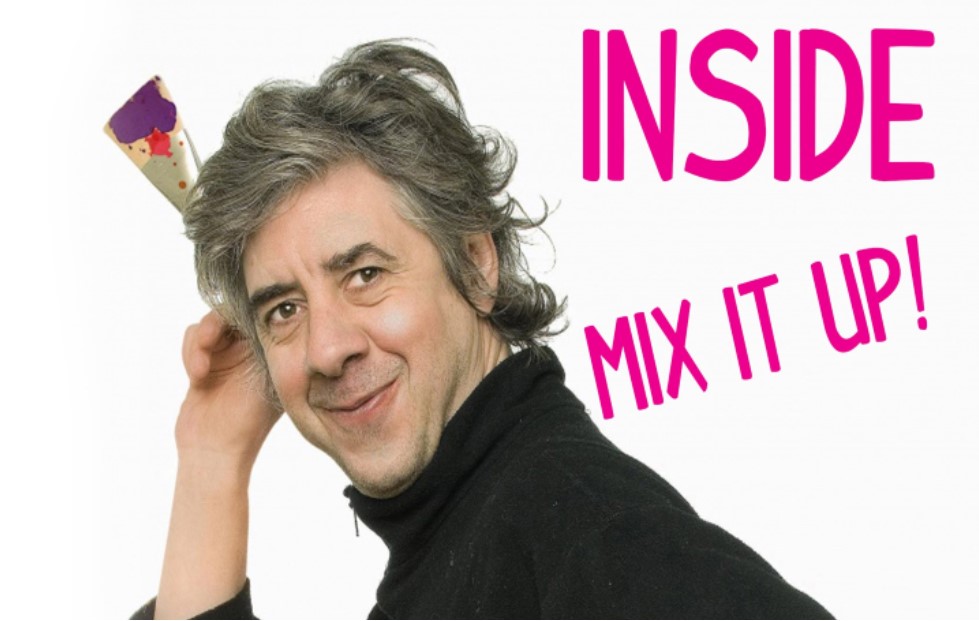 It's not so hard to see why some call Herve Tullet "The Prince of Preschool" This author's books have been known to take the concept of reading to a new level. He teaches young minds to think imaginatively, independently and creatively. Born in 1958 in Normandy, France, he is the author of over 20 books. We will review five titles today.
"Press the Dot" on the front cover of this book, follow the instructions inside, and go on a Magical adventure! Each page of this engaging book tells the reader to press the dots, jiggle the pages, slant the book, and who knows what will happen next! Children and adults alike will laugh with delight when they read this book. Dots multiply, change direction and grow in size! Not only is this a book about the power of imagination, but it is also interactive and will provide read-aloud fun for all ages
Some can say that Tullet's next book "The Book with the Hole" is extraordinary because of the fact that it literally has a hole in the middle of the book. The hole plays many roles. It can be an eye you can look through. It can be a mouth with the reader's fingers being the teeth! The next minute it is a plate, an obstacle to jump across, or a saucepan….It's unbelievable!
Accept the fact that Tullet's creations are invitations for the reader to "Mix it up" in an amazing journey of oddity and curiosity. In this Superb and richly fulfilling sequel to "Press Here", Tullet shows his genius and vision. All you have to do as a reader is follow the author's simple instructions. As soon as you do then you will find out that the colors appear, mix, splatter, and vanish in a world powered only by your imagination. A master of his craft, Tullet joins such greats as Eric Carle and Leo Lionni.
Another invitation to discover and enjoy everyday life and hundreds of ideas through one simple shape, "I am Blop" is a book about imagination. The Blop is whatever you want it to be. It can be a flower, a butterfly, a sponge, a little man, etc. Tullet tackles concepts of up and down, single and plural, individual and family, city and countryside, etc. With 110 drawings in different colors and patterns, this book will definitely bring a whole new dimension to children's reading
It has been said that there's more than one way to get lost in a book. Tullet's latest opus, "The Giant Game of Sculpture does just that. This book allows readers to create their own three dimensional artwork out of perforated paper shapes. It has also been called the first truly interactive book about sculpture for children. They will be able to pop pieces of card from the book and insert them into slots and holes. It also encourages children to use their own creativity and experiment by adding other materials to the sculpture.
.