A Guide to Watching the 2018 PyeongChang Winter Olympics Feb. 9-25
Watch 242 U.S. athletes from 31 states compete in 15 different winter sport disciplines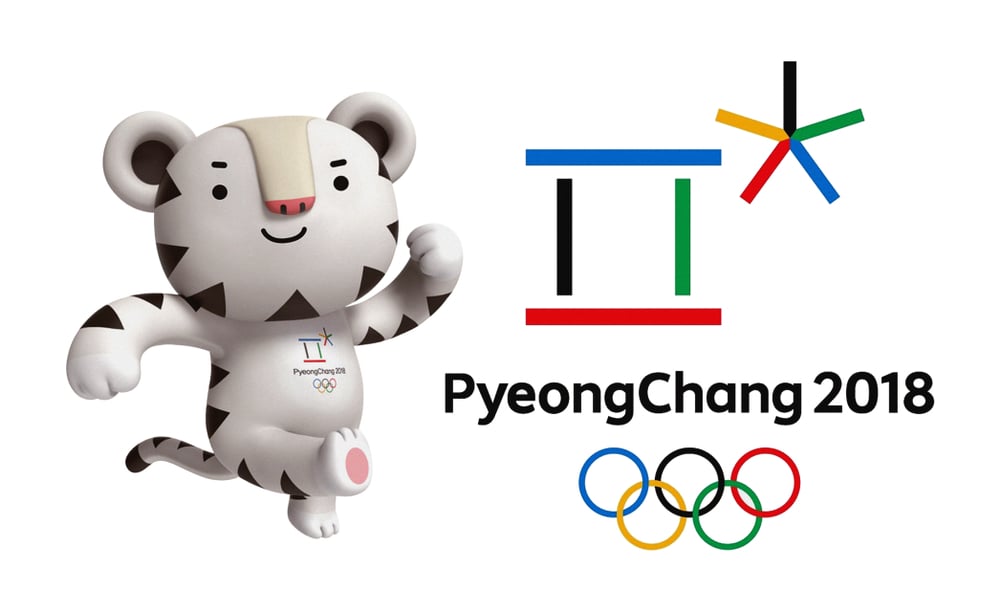 The 2018 Winter Olympic games in PyeongChang, South Korea, kick off Thursday, Feb. 8 — a day before the Opening Ceremony on Friday, Feb. 9 — and run through Sunday, Feb. 25, the day of the Closing Ceremony. More than 2,800 athletes from 85 countries will compete in 102 events across 15 different winter sport disciplines during the 16-day games, including:
---
The Athletes
The 2018 U.S. Olympic Team is comprised of 242 athletes (135 men, 107 women) from 31 states, making this the largest athlete delegation for any nation in the history of the Winter Olympic games. Utah is the highest athlete-producing city with eight athletes, while Alaska claims seven. Ice hockey player Brian Gionta, 39, is the oldest Olympian on the 2018 U.S. Olympic Team while figure skater Vincent Zhou, 17, is the youngest. Zhou is one of six 17-year-olds on the team and one of eight who were born in 2000.
And here's a fun fact: There are 20 fathers on the U.S. Olympic Team, but only one mom: cross-country skier Kikkan Randall.
Shani Davis, from Chicago, Illinois, is the most decorated male U.S. athlete, with four Olympic medals for speed skating (two of which are gold). Kelly Clark who was born in West Dover, Vermont, and now lives in Folsom, California, is the most decorated female U.S. athlete, with three Olympic medals for snowboarding (one is gold).
Five 2018 Winter Olympics athletes were either born or currently live in a North Carolina city or town:
Read a full list of athletes by state here.
---
The Facilities
Spectators at the Olympic Winter Games in PyeongChang 2018 will watch athletes compete in two Olympic parks and a number of specially equipped Live Sites around Korea.
Gangneung Olympic Park features include:
Four competition venues (ice hockey, speed skating, figure skating, short track, curling)
A Live Site offering live broadcast coverage of Olympic events, live music and cultural performances
Sponsor showcases
An ice rink
Exhibition centers, hospitality houses and more
PyeongChang Olympic Plaza features:
A Live Site and Medals Plaza hosting victory ceremonies for athletes, live broadcast coverage of Olympic events, live music and cultural performances
A cultural pavilion
Sponsor showcases
Various other events, such as a 3-D hologram concert and virtual reality experience
---
Broadcast Coverage
Watch coverage of the 2018 Winter Olympics on NBC, NBCSN, across the networks of NBC Universal and on The Olympic Channel, a multi-platform global media destination available in 206 countries and 11 languages that features more than 9,500 pieces of video content representing all Olympic sport disciplines.
Keep up with the competition schedule and medal race to see what's happening and who's winning. You can also sign up for Olympics news and alerts from NBC.
According to the International Olympic Committee, TV coverage of the 2018 PyeongChang Winter Olympics will total more than twice that of the 2014 Sochi Winter Olympics, while in the U.S., NBC Universal will air more than 2,400 hours of coverage across TV and digital platforms. This constitutes a U.S. Winter Olympic record and equates to almost the same amount of coverage as 2010 Vancouver Winter Olympics and 2014 Sochi Winter Olympics combined. For the first time, NBC will also offer 50 hours of live virtual reality coverage powered by Intel True VR, accessible on Google, Windows, Samsung, Android and iOS Devices via the NBC Sports VR app.