A Dad's Parenting Resolutions for 2016
A fresh start and a clean slate.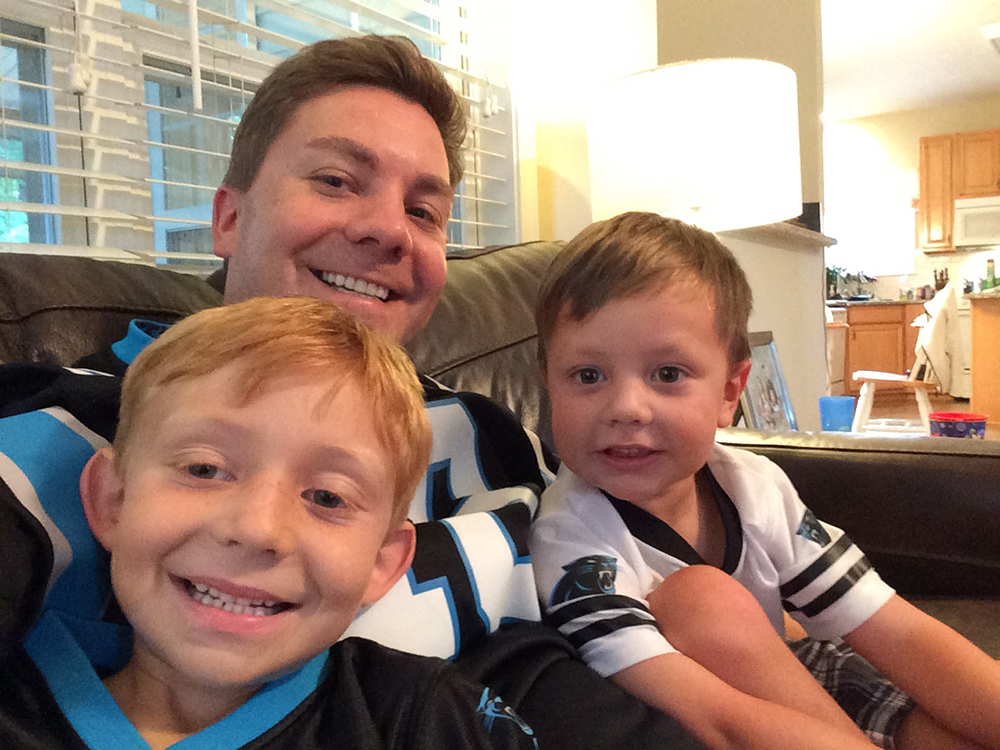 I have always loved the start of a new year. It's a fresh start, a clean slate. A chance to look back at the past year with a careful eye and attempt to make changes for the better in the upcoming year. A chance to write down a set of promises to our families and ourselves and make plans for the twelve months ahead. The new year is also a chance to try some new things, as long as they don't involve going gluten free. (Sorry, I love gluten too much.) Below I've listed my top parenting resolutions. I hope one or more of these are doable for you, too.
---
1. Unplug.
For me this means putting the phone away altogether. I have what some would call an addictive personality and my top addiction is "Candy Crush." At my worst point, I would stay up playing in bed until I ran out of lives. If I ever found out how many days of my life (and hours of sleep) I've wasted matching three "like" candies, blowing away chocolates and earning donuts, I'd probably hate myself. After a combined 912 levels of "Candy Crush" and "Candy Crush Soda" I deleted both of the games from my phone. Aside from games, a majority of the time emails and texts can wait until the next day. If something is really important and needs my attention immediately, they'll call.
---
2. Get more rest.
Now that #1 is underway, this one is already going in the right direction. My early morning TV schedule means I get between four and five hours of sleep a night but I don't help the situation. Football games and awards shows aren't worth staying up for. "Tired daddy" is not good at getting things done and isn't as engaged with the kids.
---
3. Make time to play.
Both of my boys are little athletes and love physical activity and I don't want that to change. This year, I want to spend more times on walks, bike rides, backyard soccer, shooting hoops and playing "Just Dance" on the Wii in 2016. I dance as poorly as any white man alive but somehow I can get the top score on Katy Perry's "Dark Horse" every time.
---
4. Show more patience.
Every mom and dad probably thinks about this at some point. Nothing is worse than getting short with the kids when you've had a rough day and saying ridiculous things and making empty threats. "If you two don't leave each other alone, we're not going to read books tonight!" No parent is going to follow through with that threat unless he is a monster. I also make the mistake of expecting my kids to respond to a request right away. Those little brains often take at least five seconds to process what you've asked of them.
---
5. Learn to say "No."
Sometimes you've got to do what you've got to do and saying "no" isn't an option. If you are reading this and nodding, odds are you often say "yes" to friends and co-workers because you don't want to disappoint. You also don't need to volunteer for everything. If you are feeling overwhelmed, you are probably doing too much. This year I'm going to be more organized and prioritize so I can say "yes" to the things I really want to be involved in and find other ways to help when my life and schedule doesn't allow it.
---
Derek James is a host of WCCB News Rising, and lives with his wife and two sons, ages 4 and 7.