'A Chance to Dance' a Mile in My Shoes
Differently-abled children and volunteers learn to work as a team, interact and dance with A Chance to Dance program.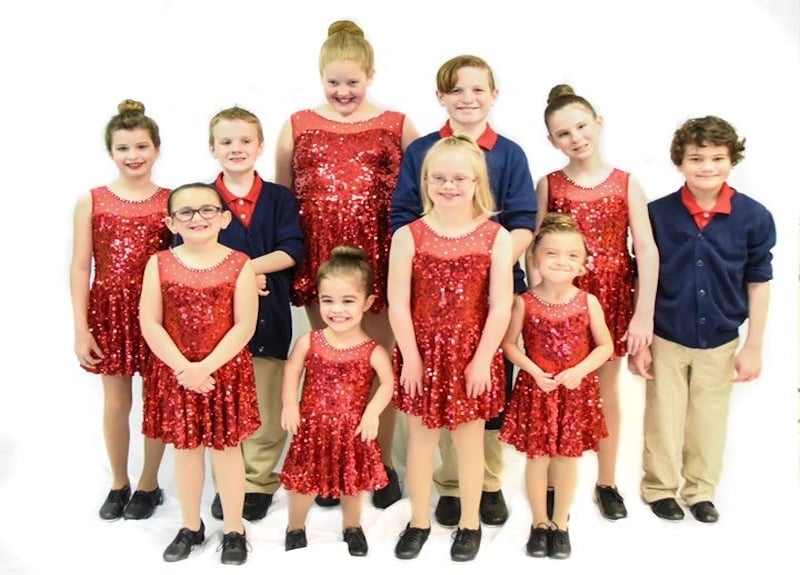 Have you ever borrowed someone's well-worn shoes? The 1895 poem "Judge Softly" by Mary T. Lathrap includes a plea for empathy with the popular idiom, "Before you judge a man, walk a mile in his shoes." Trying on someone's shoes can be uncomfortable. Maybe they walk with a different gait, so their shoes are worn out in different places than yours. It is good for all of us to be challenged with new people and new types of shoes. Kimberly Smith's A Chance to Dance program literally and figuratively allows many differently-abled children, as well as the dance program volunteers, to try "new shoes."
The children within the program are born with differences and challenges, but they all have learned to put those dancing shoes on and work together as a team. Dancing a mile in each other's shoes happens every weekend when the group encourages a fellow reluctant dancer, or when a volunteer achieves determination after gaining strength from the very children she is helping.
Corbin Chanter is a participant in the program who has Down syndrome. His mother Scarlett Chanter emphasizes, "Our children need opportunities to dance together in life as they learn to work together and optimize their interactions in the world."
If the Shoe fits … Dance in it!
Fitting in is an important part of development. Sophia Grace is a beautiful 7-year-old little girl who is diagnosed with Tuberous Sclerosis, epilepsy, autism, sensory processing disorder, ADHD, intellectual disability and Tourette syndrome. She has had tumors in her brain, eyes and kidneys. She also happens to fit perfectly with her friends at A Chance to Dance, and as she has been accepted she is completely free from her normal neurological tics while at dance.
"She looks forward to seeing her friends each week. This program has done so much for her. They build each other up and see past the labels. She has never before this program found this perfect fit. She never had a playdate, never had been to a sleepover and had never been invited to a classmate's birthday party. She is the happiest girl in the world surrounded by people who love and accept her," says her mom Angie Sinyard. Sophia fits, therefore she dances.
Take a Step in Their Shoes
Cailin Harrison is one of the teen volunteers with A Chance to Dance. "Working with differently-abled children has given me a degree of selflessness that I did not think I would ever achieve," Cailin says. "I first came into volunteering seeing this as something fun, but not something that I would dedicate much time to. I almost immediately realized that this was work, but it was work that I grew to love." The children in the program have such "innocence and different takes on life and they have helped me to humble myself and take a step back and realize that nothing is impossible and that with enough dedication you can change the world one person at a time."
Cailin has grown as a person and even joined her school's Special Olympics club because the A Chance to Dance program has given her clarity in her own life as she helps children dance in their own shoes.
Kimberly Smith and Miss Donna's School of Dance provides a unique place for children to dance a mile in each other's shoes. Those tap shoes that make a beautiful shuffle sound also ring out with the syncopated rhythm of children and young adults who are learning to work together despite their differences. They are given a chance to dance and for this we are all grateful.
For support and to make more connections within the Charlotte area, consider joining this private Facebook group Special Friends Connection – Charlotte area.
Angie Childers, a member of the Hearts to Bless blog team: www.heartstobless.com. She is a wife and home-schooling mother of three who was born and raised in Charlotte and a proud alumna of UNC-Chapel Hill. Her son, Cameron is a happy participant in the A Chance to Dance program. She hopes that all differently-abled families find the support and help they need within the community. Keep dancing in each other's shoes and finding each other's rhythms.