9 Things to Do with the Family in Central Charlotte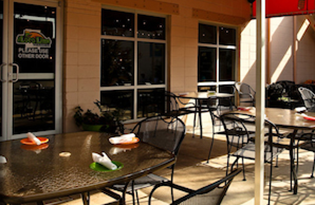 FAMILY DINING
Loco Lime
1101 Central Ave.
704-333-7837
locolimecharlotte.com
One of the most popular Mexican-inspired restaurants in Charlotte, kid-friendly Loco Lime in Plaza Midwood is known for its excellent chips and salsa and guacamole appetizers made at the table. Enjoy $1 tacos on Tuesdays and kids eat free with an adult meal purchase every Wednesday.
Mellow Mushroom
2820 Selwyn Ave #100
704-966-7499
mellowmushroom.com
Mellow Mushroom, known for eclectic décor and pizza, keeps it interesting at its Myers Park location with a tie-dyed school bus parked inside the restaurant. Kids love eating at the booths set up inside the bus. The $5.50 kids menu includes French bread pizza, pretzel dippers and all-natural mac-and-cheese, while adults can choose from a variety of pizzas, salads, calzones and hoagies.
Bad Daddy's Burger Bar
1626 East Blvd.?704-714-4888
baddaddysburgerbar.com
Bad Daddy's Burger Bar in Dilworth has something for even the pickiest eater. Diners can choose from set burger combinations or build-your-own burger with ingredients ranging from the standard American cheese to more exotic rosemary ham or pineapple. Sides include kid-friendly tater tots and fruit cups. The restaurant's boisterous atmosphere is great for kids, who can top off their meal with a gourmet milkshake. A favorite: Ghirardelli chocolate and peanut butter.
FAMILY FUN
Discovery Place
301 N. Tryon St.
704-372-6261
discoveryplace.org
Filled with hands-on fun and informative exhibits, Discovery Place science education center in uptown Charlotte appeals to kids of all ages. Its extensive interactive KidScience center lets kids test theories of science, engineering and math, and its aquarium and rainforest exhibit offers close-up views of birds, reptiles and fish. Discovery Place's ever-changing special events and IMAX movie selections mean repeat visits there never get old.
Ray's Splash Planet
215 N. Sycamore St.
704-432-4729
rayssplashplanet.com
This year-round indoor waterpark operated by Mecklenburg County Parks and Recreation is a popular destination for fun and fitness. Kids love the waterpark's three-story slide, lazy river and zero-entry pool, and the park's squirters, fountains and multiple pools offer swimming options for all ages of kids. The facility also includes a snack bar, outdoor covered picnic area, basketball gym, fitness programs and horseshoe pits. Mecklenburg County residents get discounts on memberships and entry fees.
Carolinas Aviation Museum
4672 1st Flight Dr.
704-359-8442
carolinasaviation.org
A move to a larger, indoor facility and the acquisition of a major exhibit have given the Carolinas Aviation Museum a new focus. In 2011, the museum welcomed the U.S. Airways aircraft known as "The Miracle on the Hudson," which Captain Chesley Sullenberger successfully landed on the Hudson River in January 2009 after its engines failed. The museum's informative exhibits include a replica of the Wright brothers' flyer, helicopters and military and commercial planes. Children can enjoy a scavenger hunt worksheet that requires them to find information in the exhibit descriptions.
OUTDOOR FUN
Freedom Park
1900 East Blvd.
704-432-4280
parkandrec.com
When the weather is nice in Charlotte, Freedom Park is sure to be filled with families. The 98-acre park, which is built around a lake, is home to two playgrounds, walking trails, sports fields, volleyball courts and a nature center. Wide paths are great for scooter and bicycles, and many people enjoy picnicking on its sloping green spaces. Kids can play inside a steam engine permanently parked by one of the playgrounds. The annual Festival in the Park is one of the most popular outdoor festivals in Charlotte and is filled with food vendors, and arts and crafts booths.
Veteran's Park Sprayground
2136 Central Ave.
704-432-4280
parkandrec.com
Little offers more refreshment from the summer heat than the spray field at quiet Veterans Park. Jets of water shoot out of a concrete pad, creating cool fun for kids and adults. One of the few covered spraygrounds in the region, Veteran's Park is a great place for kids to play in the water outdoors while staying out of the summer sun.
Little Sugar Creek Greenway by Metropolitan
Kings Drive and 4th Street
parkandrec.com
Urban living meets the great outdoors where Little Sugar Creek Greenway intersects Metropolitan, a shopping and dining center in Midtown. The wide, paved greenway is ideal for a family bike ride, and families can bring their own bicycles or rent them from Charlotte B-Cycle, a bike-sharing program with a station at the Metropolitan. Stop in for self-serve yogurt, sandwiches or pizza at Metropolitan before continuing down the greenway. Freedom Park is a short bike ride or walk from Metropolitan.
Read more:
Communities: Central Charlotte