7 Ways to Make Your Life Run More Smoothly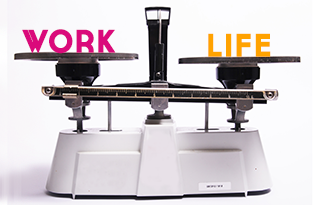 Looking for a way to make your house or your life run more smoothly? We posed that topic to organization experts for their tips, tricks and time-tested methods for juggling work, home and, hopefully, a little free time.
1. Prioritize
Sure, we like to think that we can do it all, but when you study the reality of what "doing it all" looks like, how much of it is done very well? Christy Johnson, the owner/photographer of Raleigh-based Be True Design Image and a guest blogger at the working mom-centered site VendRaleigh.com, has discovered that many working moms need to start by taking a hard look at their expectations. "If the house is a little messy that's OK; you have to let some things go," she says, adding a quote from author Anna Quindlen: " 'When in doubt choose the kids, there will be plenty of time later to choose work.' "
Practice prioritizing, do what you can and let go of the rest. "I try to make sure what I'm doing every day lines up with my own priorities," Johnson says. She says that if you are spending more time on your work and your priority is to maximize time with the kids, then it is time to rethink. "If you're not taking time for yourself, you're not going to be any good for everyone else."
2. Keep a routine
Lauren Rieger of Charlotte understands the power of having a schedule. Rieger is a single mom and owner of a Charlotte-based concierge/organization business, Leave it to Lauren. "As a single mom myself, I feel like I never have enough time in the day," she says. Keeping to a routine is how she makes everything happen. 
RELATED: Get tips from work-life balance experts at the 17th Annual Moms@Work Conference
3. Make a chore chart 
Rieger applies her same schedule logic to household chores, advising people to create a chore chart and accomplish the tasks that are biggest first, leaving you time to relax later on. "The lineup includes daily tasks that need to be accomplished so you don't have to clean the house all at once," she says. "I'm all about time management — if it makes sense for you to hire a housekeeper to knock out the things you can't stand to clean — then go for it, just save that money from your grocery shopping or dry cleaning funds."
4. Do things in small doses
Greensboro-based Lori Fowler, who owns Ducks in a Row Home Organization, recommends managing all the paper that comes into the home. "We know there are things in those papers we need to respond to, but trying to weed those things out is not a skill a lot of people have by nature," she says.
Fowler advises moms to create three categories — to be filed, to be paid and to be answered —and then make the recycling bin their best friend. "When you get that stack, immediately make an evaluation," she says. Assign the items to one of the three categories or toss it. "If it builds up, it gets so overwhelming. We've all been there at some point," she says. "It's so much better to do in small bites, when it shows up."
5. Plan ahead
We all know how easy it is to fall back on the fast food or the microwave when the kids have activities or you have work or social events. "It's so much less stress if have set meals for the week that you can pick and choose from," Johnson says. So give meal planning a try. She likes to assign a theme to each night to help narrow the options. "It makes it seem much less overwhelming."
6. Use employer benefits
Rieger recommends that working moms, whether single or in a relationship, try to maximize the benefits their employer offers. "A lot of companies now offer opportunities to help their employees balance work and life," she says. "Although you can't be sure until you are a part of a company or organization, try to align yourself with a company where the environment and the people you surround yourself with are similar to who you are and your life outside of the office," says Rieger. "This will encourage you to be your true self both at work and at home and achieve work-life balance."
7. Learn to say no
Last, but not least, try and be a bit more selective about how many activities you commit the kids to. "I think we all naturally over commit ourselves all the time," Fowler says. Though it may seem almost impossible to say no to something for the kids, Fowler has learned not to overcommit. "Our kids do not need to be as busy as we sometimes get them to be," she says. Fowler advises parents to hold back and reserve some time for everyone to sit down together and have a meal or some family time. "Be deliberate about it," she recommends. "It's one of the best things we can do for our kids."
Ginny Gaylor is a freelance writer/editor based in Greensboro and mom of one. For more information, visit ginnygaylor.com.
Links You Might Like:


3 Ways to Juggle Owning a Business and Family

Tips from Work-Life Balance Experts

Finding Courage to Reenter the Work-Force After Being a Stay-at-Home Mom