7 Ways to Keep Kids Busy This Month
When school is out, these activities are in.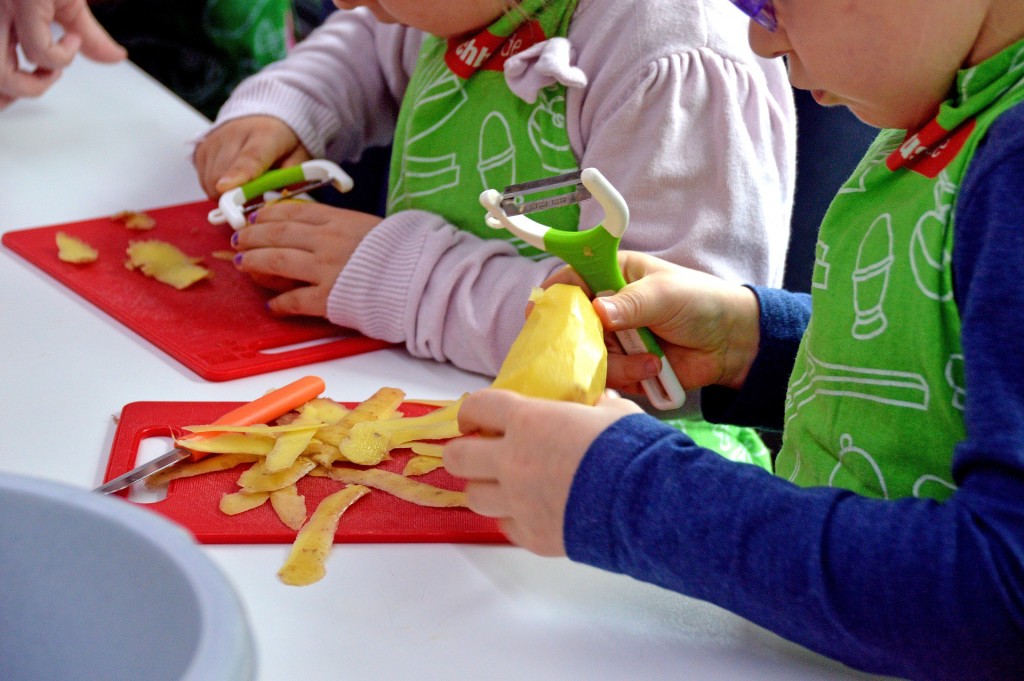 With colder weather and multiple teacher workdays on the horizon, having a few go-to plans in your back pocket can make the difference between fond memories and epic meltdowns. These 7 ideas will make time fly, keep kids engaged, and parents sane.
(Edit note: As COVID protocols continue to change, contact the venue with any questions.)
All ages are invited to attend this free event at the Harvey B. Gantt Center in uptown from 9 a.m.-5 p.m. on Monday, January 17.  Enjoy a full day of art workshops, performances, kid's activities, and more. Masks are required for all guests, regardless of vaccination status. The event will remain open until capacity is reached. Registration is not required. 551 S Tryon St.
Finish the day with the Levine Museum of the New South's virtual MLK event from 7 to 8 p.m. 
Get the wiggles out at My Gym morning and afternoon camps for $39 per session, or register for both sessions for a full day of activities. Open to campers 3 years old and fully potty trained up to age 10. Siblings receive a 20% discount and My Gym provides a snack and water bottle. You can pack a nut-free lunch and bridge the am and pm sessions for a fee. One-day camps are offered January 17, January 24, and February 21.  Staff and adults are required to wear masks at all times; it is up to parents if children wear one.  SouthPark and Ballantyne
Bundle up and take a short road trip to visit the big cats and endangered animals at Tiger World. Catch a guided tour Monday through Fridays at 10 a.m. and 2 p.m. Admission is $15 for adults, $12 for children ages 2 to 17, free for kids under 2, and $12 for seniors over 62. Through Sunday, January 16, bring your real Christmas Tree to Tiger World and receive one free admission per tree. Trees must be chemical free with no ornaments or tinsel. After learning about the creatures that call Tiger World home, see who reigns supreme at World Adventure Golf, a mini-golf safari adventure. Through February 13, two people can play the course for $5 plus the cost of zoo admission. Open every day from 9 a.m.-5 p.m. except Wednesdays. 4400 Cook Rd., Rockwell
Spend the day at Pineville Ice House showing off cool moves. Cost is $15 for all ages and includes choice of figure or hockey skates. Helmets are not required but recommended for new or younger skaters. Bring your own or rent one for $5.  The indoor rink is cold so dress in layers and don't forget gloves, hats, and socks! The onsite restaurant serves kid-friendly food and drinks, plus a variety of adult beverages on tap. Check the online schedule for the most accurate open rink times. Masks are required. 400 Towne Centre Blvd., Pineville
Warm up with unique art projects on the Mint Museum Create at Home website. Using items from around the house, create ancient ruins with leftover cardboard, make a memory box, or show the love with tie-dye hearts. DIY activities come with information about the artist who inspired the project, a list of materials and instructional video.
Flour Power is cooking up the fun for kids 5-12 with Winter Warm-Up camp on January 17 and Breakfast Bonanza on January 24. These one-day classes are from 8:30 a.m. to 4 p.m. and cost $89 with extended hours available for an additional fee. On January 17, budding chefs will start the day with pancakes and bacon then whip up chicken noodle soup with grilled cheese for lunch and warm sugar cookies and cocoa in the afternoon. It's all things breakfast January 24 with scratch-made biscuits with butter and jam, sausage, breakfast casserole with home fries, and homemade cinnamon rolls. Children 5 and older must wear masks at all times except when actively eating and drinking. 9826 Sandy Rock Pl.