7 Sure-Fire Summer Strategies To Fend Off a Screen Funk
Don't slip into bad screen habits this summer! Make a plan to help your kids discover the joy of a real childhood.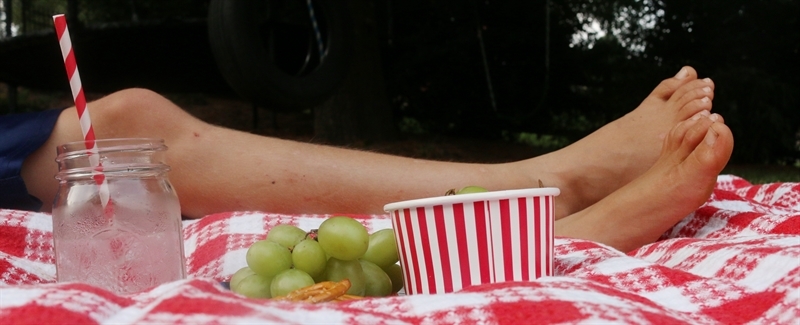 In summer, we can slip into bad screen habits because of the lack of structure in our days. So before you establish your summer schedule, seize the day and make a plan to help your kids discover the joy of a real childhood this summer. Implement a few of the seven strategies below.
Why is it important? According to Common Sense Media's 2015 Common Sense Census, "On any given day, American teenagers (13- to 18-year-olds) average about nine hours of entertainment media use, excluding time spent at school or for homework. Tweens (8-12 year olds) use an average of about six hours of entertainment media daily." ​On either end of those averages are heavy users and light users. Among tweens, the study says, 11 percent use screen media more than eight hours per day, and 6 percent don't use it at all, and 17 percent use it for two hours or less.
Families Managing Media wants to help families who are interested in moving their children from the heavy users to the light users category. As screen use decreases, families find ways to recapture the joys of childhood and family communication. Here are a few tips to get your creative juices flowing:
---
1. Create a family journal or "commonplace book." Record your ideas and plans for the summer in a commonplace book, similar to a journal. Keep it in the kitchen or the family room. There you can brainstorm, paste photos, jot recipes, copy quotes, make quick sketches, and record reactions to your family's summer activities. If your children are writing, have them add a few sentences in their own handwriting. If not, ask them a few open-ended questions and write down their thoughts. For some ideas, try: Teaching Kids to Keep a Commonplace, My Commonplace Experience or Visual and Commonplace Journals. Children's fiction lovers note: In "The Austere Academy from Lemony Snicket's A Series of Unfortunate Events," the characters Duncan and Isadora Quagmire keep commonplace books.
2. Sign up for the "Summer Break " program with Charlotte Mecklenburg Library. Offering much more than reading-related activities, the revamped program is divided into categories: Read, Write, Create, Explore, Play, and Give. Among the tips is to watch a movie of a book you've read: Start by making a list of read-alouds and try to complete one every two weeks or one a month. After completing the book and watching the movie, use your journal to record your family's thoughts about the written and video versions of the story. Some family favorites: "Cheaper by the Dozen" (contrast the original 1950 and updated 2003 movies), "Matilda, Charlie and the Chocolate Factory" (original 1971 "Willy Wonka and the Chocolate Factory" and updated 2005 movie), "The Lion, the Witch and the Wardrobe," and "Charlotte's Web."
3. Learn an invigorating new sport. Summer is prime time for trying activities you or your children have never attempted. Not just the typical spring and summer sports of baseball/softball, golf, tennis and swimming, but others such as karate, figure skating and ice hockey can be pursued during the summer months. Check out the Snowplow Sam ice-skating classes for 3-5 year olds at Pineville Ice House.
4. Explore the sights of Charlotte. Make a list of museums, parks, theaters and events you haven't experienced. Try to visit one per week or one per month. Start here: The Charlotte Bucket List for Kids.
5. Plant something substantial. If you're not a green thumb ready to take on a vegetable garden, start with one clay pot or one small plot. But make sure your seeds will grow into something showy. Sunflowers. Marigolds. A pumpkin patch. Pike Nurseries, Renfrow Hardware and other home and garden centers have low-cost or free classes for kids.
6. Develop the real artist within. Don't be satisfied with your children "building" something on Minecraft. Even reluctant boys can enjoy art (and some crafts), given the right projects. You can also host low-cost art "classes" with friends in the neighborhood, with moms taking turns being in charge of projects.
7. Cook up some fun in the kitchen. Plan at least one menu a week with the children. Try a new form of cooking every time, moving from the oven to the crockpot, from the skillet to the grill. If you're not into combing through your cookbooks or recipe websites for menu planning, let a service such as eMeals, Super Healthy Kids, or 100 Days of Real Food do it for you.
Record all these activities in the commonplace book or journal (listed in No. 1), for a lasting memento of the fun you've had. Make sure to use your journal pages to interview your children about their discoveries along the way. Creating a strategy for summer and writing about it help to build family identity and attachment. So don't spend summer staring at a screen! Visit our website for more tips.