6 Organizing Tips for a Fresher 2015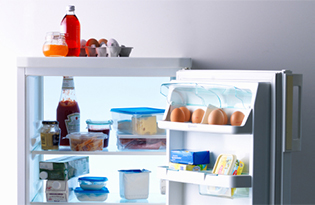 Scientific evidence shows that clutter can cause health problems, including decreased immunity, stress and depression. Alison Brigham, founder and president of Charlotte-based Queens of Clutter, offers four tips to get you and your family on your way to less mess and a more organized life.
1. Get rid of excessive knick knacks that collect dust.
The air in your home may cause children to suffer from asthma and other debilitating health issues. House dust may contain arsenic, decomposing insects, pollen, human skin, and even fecal matter from dust mites that you and your family are inhaling on a daily basis. It is far easier and faster to clean, when obstacles are removed.
2. Clean out your pantry and refrigerator.
Lay everything out on the counter, separate healthy foods from "junk" foods and toss anything you don't want to be tempted to eat, and discard old, expired and spoiled items.
3. Revamp your exercise routine.
Like many, your New Year's resolution may be to exercise more. You're less likely to work out when equipment is not accessible or barricaded by clutter. Reposition machines to make your exercise room more functional, perhaps in front of a television, for a more pleasant workout. Gym members, pack a bag of exercise clothing the night before and set it aside your work bag or purse. This kind of planning motivates you to work out, making it easier to build muscles, and shed excess pounds.
4. Make a space for mess.
Designate a space by the entryway of your home for kids to shed the germs of the day. Create a functional area for them to place their shoes, coats and hats.
5. Organize your paperwork.
Disorganized paperwork may not only cost you money, it can also lead to financial stress, which may ultimately affect your heart health and even your relationships. At minimum, establish a home for all incoming bills and designate one day a week to pay them.
6. Lastly, remember to take baby steps.
When de-cluttering, start with one small area, whether it is one surface or a corner of a room. Once that is sorted, move onto the next area, and so on until you have achieved a living environment that you feel happy with. As the clutter leaves your physical space you will be amazed at the increasing sense of health and wellbeing.