6 Items for Life On-the-Go With Baby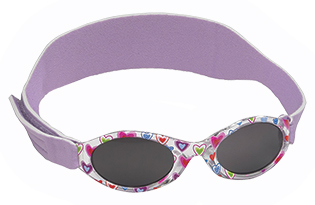 Start showing them the world early
With these handy products, travel – near and far -is a bit easier. 
1. My First Shades
Adjustable neoprene bands keep these shades in place, and they float if they fall into the baby pool. 100 percent UVA/UVB protection. Ages 2-5. $14.99; myfirstshades.com. Also available at REI and Kixx.

2. Baby Bjorn Play Yard Light
Weighing less than 11 pounds (including the brief-case bag) makes this play yard great for travel. Easy to assemble with no pieces to screw together, it simply pops up when taken out of bag. Bed fabric and waterproof mattress cover are machine washable. $299.99, babybjorn.com/us.

3. Monkey Mat
This water-repellant, lightweight go-anywhere mat is ultra compact and easily transported as an accessory in an attached stylish, six-inch zip pouch. It has weighted corners so it won't blow away when spread outside. An easy-buckle strap secures to any bag or stroller. $39.99. monkeymat.com.

4. Bitybean Child Carrier
Designed for infants and children ages 3 months to 3 years, weighing between eight and 40 pounds. It fits in a small stuff sack that is about the size of a smartphone. Adjustable waist and shoulder straps make it easy to wear. Starts at $54. bitybean.com.

5. SoYoung Lunchboxes
Made of coated linen, the retro-inspired designs are cute for a toddler who wants her own bag, and mom, too. Can be worn as a backpack or messenger-style. Comes with a leak-proof insulated insert. $29.99, soyoung.ca.

6. Little Green Pouch
Pack smoothies, applesauce or other squeezable foods with these dishwasher-safe pouches that come with a zipper top that opens to hold up to 6 ounces of food. Additional accessories include PouchPop silicone spouts to collapsible mini funnels. Four-pack, $14.99. littlegreenpouch.com.
Read More:


View all articles from the 2014 Baby & Toddler Guide