6 Holiday Do's and Don'ts to Keep the Season Jolly
The latest 'Daddy Derek' column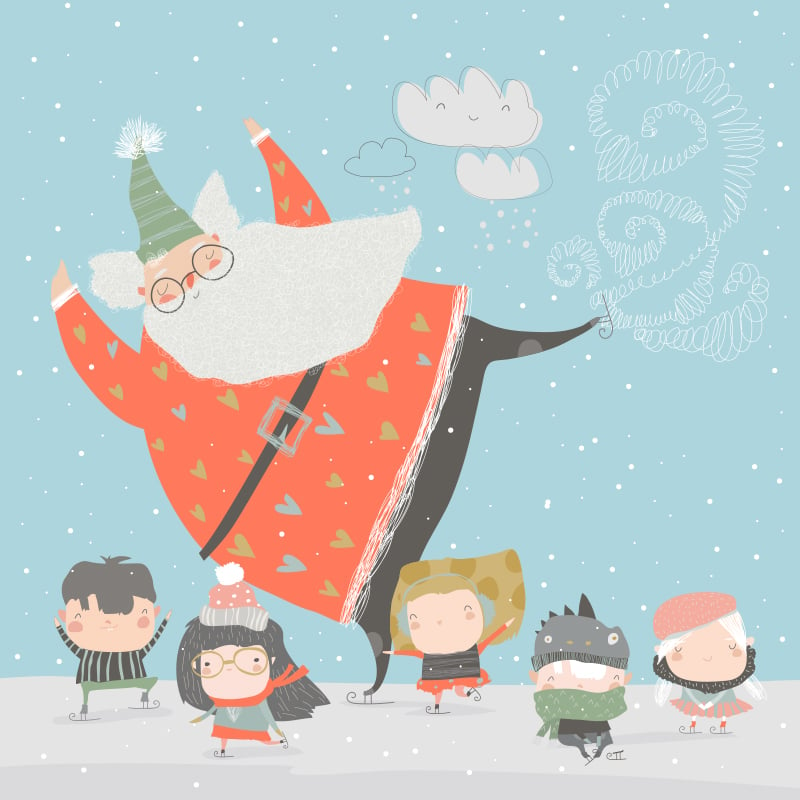 This month, as we find ourselves running in so many different directions, it's especially important to pace ourselves. With all the holiday festivities along with the everyday excitement, it can be easy to feel a bit overwhelmed. We've all learned lessons over the years about how to keep things in perspective during family gatherings and hectic holiday schedules, but I thought I'd share some my wife and I have figured out with our guys. Hey, a little experience goes a long way.
Don't Use Santa as a Threat
Sure, the big guy "knows when you're awake," but empty threats from Mom and Dad never work. You damage your credibility when you say things like, "You won't get presents if …" Same goes for the always watching Elf on the Shelf. To this day, I'm scarred by Saint Nick coming into my first-grade classroom and throwing coal on my desk.
Don't Compete With Others
Whether it is decorations, gifts or anything else, don't compare yourself to other parents. The holiday season is not a competition — not between you and Santa, between you and the grandparents, or you and the neighbors. It's also important to remember that not every kid gets an equal number of gifts at Christmas. Keep in mind that if you brag about gifts you receive, chances are good your kids will do the same. Talk less about gifts and more about family, friends, festiveness and faith.
Don't go Without a Post-Christmas Plan
We spend so much time thinking about and preparing for the big day itself that we often have nothing going on in the days after Christmas. The kids are out of school until after the New Year, and the last thing you want is an entire winter break spent with your children sitting in front of screens. Plan some family activities for the week between Christmas and New Year's Day. You don't need to spend a ton of money. I recommend checking out Charlotte Parent's online calendar for some ideas (wink wink).
Don't Make Major Changes
Just like the sound advice against giving a puppy for Christmas, this time of year is not the time to start making big changes to your parenting style. What's more, Christmas dinner is not when you start demanding your kids try a bunch of new foods. If eating at home, let them help with the meal planning. While you aren't going to go along with French fries as a viable side, letting them pick a few side dishes can't hurt. If having dinner at Grandma's house or somewhere else outside your home, remind the kids to politely decline anything they've tried and don't like. A kid saying someone's food is "nasty" is never an acceptable response.
Don't Stress so Much
Nothing steals the "jolly" from a day like a meltdown tantrum. Most kids don't like having to go from one place to another all day long. When you think ahead and set expectations, you and your kids are less likely to have a holiday meltdown. If you put too much on your plate and start getting full of stress and anxiety, some of that negative energy can transfer to your kids. It's a thing. Be cool and they'll be cool.
Be Present, be Merry
This is one of the worst times of year to get lost in all the things you need to do — or worse, lost looking at your phone. Swiping away and looking at what everyone else is doing for the holidays instead of talking with the people right in front of you is all too common. One of the best ways to strengthen family relationships is to make a conscious effort to communicate better. It works for everyone. Playing games and chatting is one of the best ways to keep kids involved and make great holiday memories. Maybe add a new board game to your wish list.
Derek James is a host of WCCB's News Rising. He and his wife are parents to Tyler, 10, and Chase, 8.