6 Easy Nutrition Additions for Family Meals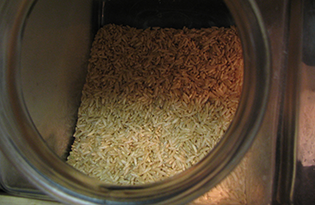 1. Aim for color to make foods pleasing to the eye and ensure a variety of nutrients for your family- each color represents a "great for you" antioxidant. 
2. On those busy nights when your family seems to be going different directions, don't forget dinner can be easy and simple- just aim for a variety of nutrients such as a "dipping dinner" with black bean dip, hummus and guacamole along with whole grain crackers, reduced fat cheeses and sliced vegetables and fruit.
3. Prepare skinless chicken breasts in a variety of spices so you can use it for different dinners throughout the week. Consider doing some in Mexican seasoning and another in an Asian marinade. Similarly, make more than enough brown rice or whole wheat pasta to use for multiple dinners as well as quick salads. For a quick and easy pasta salad; add diced veggies, cubed cheese and salad dressing.
4. Add ground flaxseed to batters (muffins, waffles, pancakes), oatmeal, smoothies, yogurt or other foods to add essential omega-3 fatty acids into your diet.
5. A two egg omelet prepared with diced veggies or baby spinach and reduced fat cheese is a quick protein rich dinner that will leave your kids satisfied and offers a fun alternative to regular dinners.
6. Add fat-free ricotta cheese to regular tomato sauce for a protein rich, creamy sauce your kids will love. Stir finely chopped baby spinach into ricotta cheese for casserole dishes for an instant serving of vegetable (rich in iron, folic acid and vitamins A & K)
Guiding Stars' nutritional guidance program helps parents and children identify more nutritious choices with an easy 1-2-3 star rating system.