5 Ways To Keep Your Kids Entertained During A Shopping Trip
Real ideas from real moms.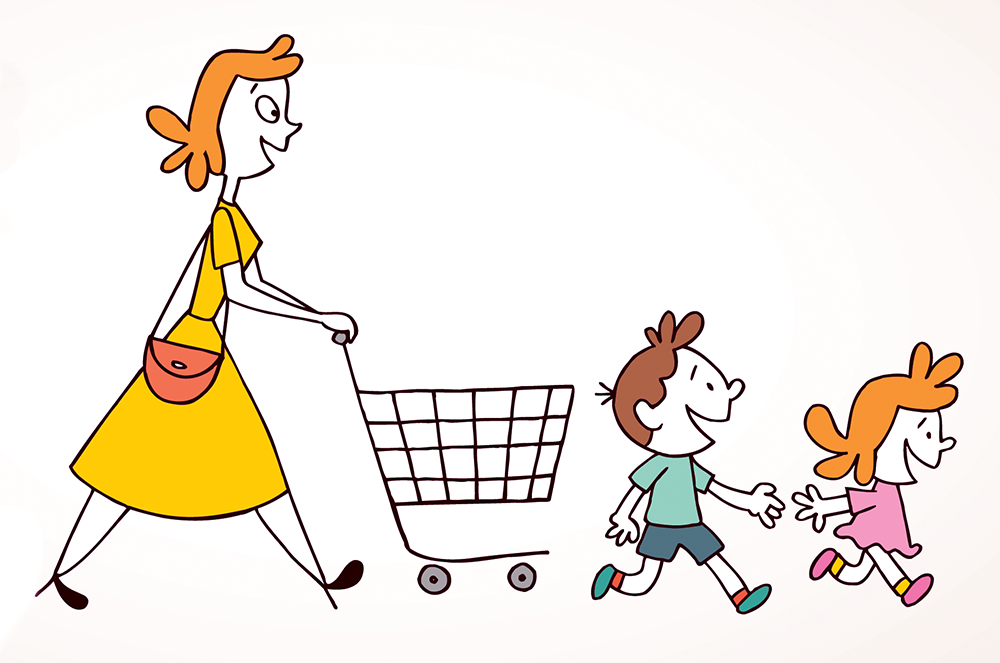 Let them help, but also give them time to just be a kid in play areas or outside the shopping centers.
-Denise Taylor, Mount Holly
---
Count the number of mannequins and call out the colors.
-Bernadette Johnson, Charlotte
---
I've always tried to incorporate some sort of math into shopping. When they were little, we would talk about the number of bananas or apples we were purchasing, the color of the fruits, etc. Now, that they are older, we talk about sales prices, tax percentage and figuring up the dollar amounts as well as the importance of not overspending on things that aren't really necessary.
-Vonetta Blakely, Charlotte
---
Snacks always work well with my child. As long as she has a bag of a healthy snack or fruit, I can shop for a good amount of time. Also, engaging her into the shopping and asking her opinion and making her feel included makes her more interested and I can shop for hours.
-Yolanda Brown, Charlotte
---
I give them part of the shopping list they are responsible for locating in the store. It keeps them engaged and is like a scavenger hunt.
-Becky Maupin, Matthews