5 Tips to Start an Exercise Program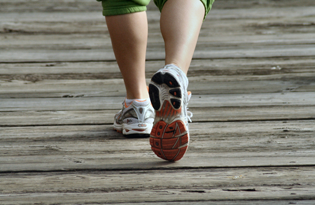 1. Don't wait for the new year, the summer, the end of this work project, the end of Girl Scout cookie season, etc. Start now. You can start small, but there's no reason not to take steps today to improve your family's health.
2. Consider scheduling a physical with a doctor. It's good to know your starting weight, measurements, cholesterol, blood pressure, resting pulse, etc. Ask your doctor to confirm that it's safe for you to begin a new fitness regimen.
3. Design a reasonable plan based on your goals. Choose a lifestyle that you can maintain long-term. Include enjoyable, varying activities to avoid boredom.
4. Write it down! Having your specific plan written down and posted on your fridge, your office wall or built into your calendar can be a constant reminder to keep you focused.
5. Include others in your plan. Walk with a co-worker at lunch. Kick a soccer ball around with your kids for 15 minutes before washing the dinner dishes. Post your intentions on Facebook or Twitter so that others might encourage you, ask about your workout or hold you accountable.