5 Tips To Get Your Child Out of His "Screen Coma" and Ready For School
5 tips to get your child out of his "screen coma" and ready for school.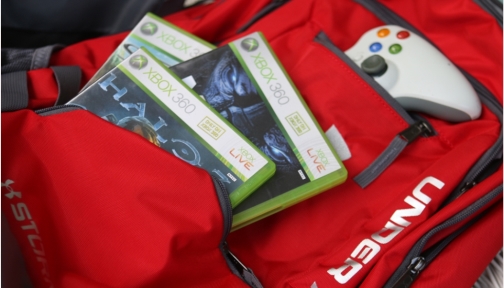 Summer is over. You had dreams of family outings and fun outside picnics but the reality is that you used the screen babysitter more than you want to admit. Work got in the way or you had other unexpected life interruptions and you depended on video games to entertain your kids. You have a sneaking feeling that your child may have a hard time transitioning from entertainment screen time to the focus that will be needed in the classroom. Your intuition is correct, entertainment screen overuse can wreak havoc on learning potential. So what is wrong with heavy screen use?
✘ Not enough reading. Reading books is one of the first activities to go when a child starts spending time on screen entertainment. Screens are very stimulating and exciting for the young developing brain; books, however, require just the opposite: patience, focus, and self-control.
✘ Not enough physical activity. All kids (especially video-game-loving boys) need more physical activity than they may be getting and screens are the number one suspect in the robbery of physical exercise from our kids.
✘ Not enough communication and empathy. It is impossible to make eye-to-eye contact with the person next to you when you are playing your game. Your little scholar will need to practice communication skills to get along with teachers and other students and to make his school year a great one.
✘ Not enough family bonding. Sure you took that long vacation but did you really spend time with your kids when everyone was bonding with their screens? Family attachment is a big predictor of academic and social success.
What can you do to get your child out of his "screen coma" and ready for school?
The transition from summer to school is a perfect time to reduce your child's entertainment screen time. Here are some tips to re-establish good screen habits at the beginning of the school year.
✔ Find some fun free-time reading books. Every child needs to have a good, non-academic book in their backpack to grab when they have down time during the school day (when everyone else is on their phone!). If the screen babysitter has zapped your child's motivation to read check here for our reading tips.
✔ Sign them up for after school sports now! Keep 'em busy and moving. Why? Physical activity reduces stress, improves brain focus, reduces depression, and improves grades!
✔ Set Limits: No entertainment screen use during the school week. This "no video game rule during school week" is a very popular choice for many parents and a great way to restore balance and get your child back on track academically and socially. As far as social media goes, checking it every day is not necessary and can be saved for weekends.
✔ No smartphones at school. Yes, it can be done! A talk/text phone is a much better choice if totally necessary for high school kids who are in sports or have jobs. Social media can easily be checked on the family laptop at home, and kids never need to check their online status during the school day.
✔ Increase your family time. Rebuild attachment time and build communication by having dinner together or taking walks after dinner (get a dog!). There is no shortcut here; time equals love in kid-language and they need a lot of it!
If your child got too much screen time this summer, don't fret! Use "back to school" week to make your changes and adjustments. You have a short window of time during this transition period of new backpacks, new grades, new friends, and new screen rules. Before you know it the screen babysitter will show up again when those Fall sports are over and peer pressure sets in. Parents, you can do it and we are here to help! Click here for information on how to sign up for our next Charlotte workshop and stay ahead of the screen game!