5 Tips for College Savings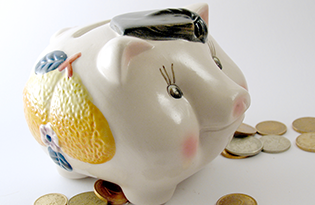 It is never too soon to begin planning for college expenses. The best time to start saving for college – is now. Here are five tips to keep in mind as you begin your planning.
1. Do your homework
Ascertain your financial position today. Next, do some math and determine how much it might cost to send your child(ren) to college. There are many tools and calculators to help you work out how much you need to save, including those provided by the College Board.
2. Keep it separate
Many parents think of college savings as part of another investment. However, keep your college savings deliberately separate from your long-term finances, including retirement savings.
3. Know your options
There are many options available, such as 529 plans, Uniform Gift to Minor's Act, Educational Savings Account, and cash dividends from whole life insurance that may be able to offer tax advantages. In addition, don't forget grandparents. 
4. Know the impact of your decisions
Using money from a retirement account to pay for college means it won't be there for your own retirement expenses. A college loan can be paid back. There is no financial aid for retirement. Be sure to consider financial aid resources such as grants, scholarships and federally guaranteed student loans.
5. Hope is not a strategy
Of the many strategies available for college saving, merely hoping that it'll all work out isn't one of them. Investigate opportunities for tax-deferred as well as the possibility of tax-free withdrawals.
Remember, above all, time is your best friend. Start planning today!
Steven Block is a financial services professional with Parent Financial. 
Related Links: 
> Cash for College Tips
> College Savings 101
> Finding the Funds