5 Things Teachers Want Parents to Know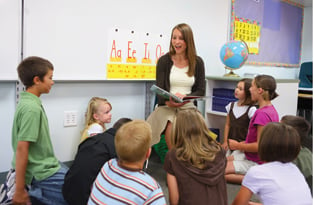 Parents often ask what they should know before sending their child off to school for the first time. Here is a simple list of the five things teachers wish parents knew.
You are entering a partnership.
Although we care about your child and how they do academically, we are not the parent; you are. We only spend six hours a day with your child and do the best we can to teach them. It is your responsibility to help with homework, guide them through projects and to communicate expectations. When parents and the teachers work together, it is a winning combination.
Label all of your child's belongings.
It amazes me how many coats, hats and lunchboxes end up in the lost-and-found each year unclaimed. A simple label in these items would avoid this, and would help save aggravation when it's time to leave for school in the morning and your child realizes they can't find their coat, backpack or lunchbox. A meltdown is not a good way to start the day.
We are not your child's butler or maid.
Teach your child to be responsible for themselves, their things and their surroundings. Push in chairs and throw trash away. Trust me, no one wants to pick up a snotty tissue off the desk or floor when it belongs to someone else. Generally, there are 20-plus students in a classroom, and we cannot keep up with every student's things.
Don't compare children.
Whether it's your own child, a friend's child or a neighbor, try hard not to compare them. Each child is unique and learns and grows at different rates. A favorite saying of mine is, "They don't all get teeth at the same time or learn to walk at the same time, so they won't all learn to read and write at the same time either. It doesn't mean they won't get into Harvard someday."
Enjoy every minute.
Your child will continue to grow quickly and will soon be asking to borrow the car keys. Elementary school can be challenging at times, but I promise, you will look back on these days fondly.
Christina Girouard is the mother of two grown children and has taught at Sharon Elementary for 10 years.