5 Summer College Application Tips for Rising High School Seniors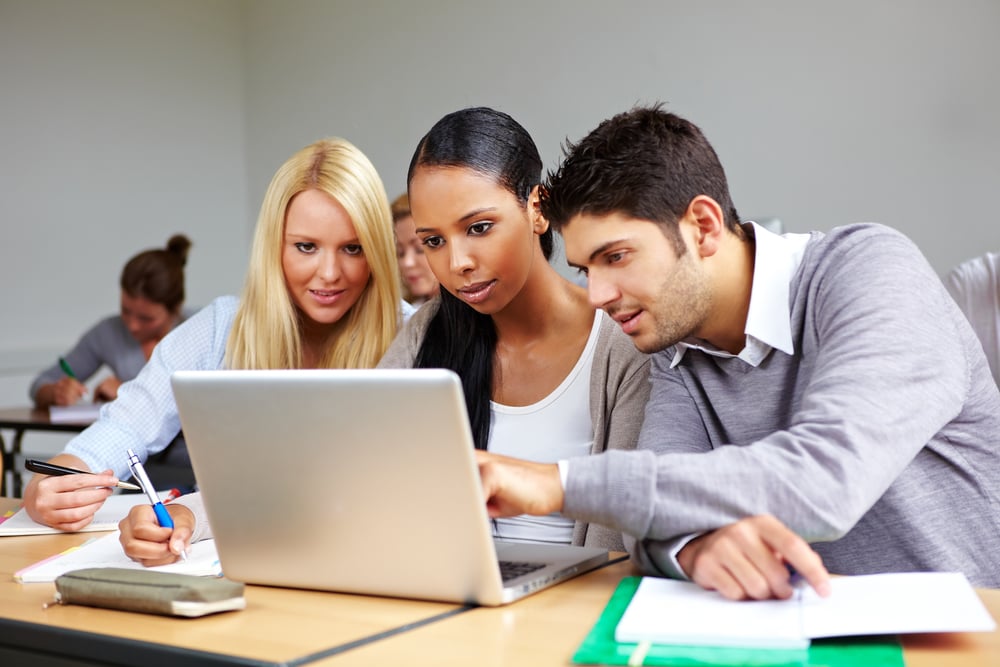 For many high school students, summers are a time to hang by the pool, work a summer job, or simply take some time off from coursework and extracurricular demands. Whether your summer plans involve serving tables, lounging on the shore, or obsessively watching every Olympic event, we recommend five simple steps that won't overly detract from your summer vacation but will give you a leg up in the college admissions process. If you follow this advice, you stand a much better chance of avoiding a potential meltdown during the frenetically-paced autumn months that loom ahead.
1. Request Letters of Recommendation
Separate yourself from the panicked masses who, in a few months time, will be begging their favorite teacher(s) to crank out a recommendation 48 hours before their application deadline. Fact: Recommenders will appreciate your proactive approach and may even use the extra time to write a more thoughtful, detailed letter. Additional tips include supplying your recommender with a resume (tip #4) to better inform their testimonial as well as picking an individual who knows you intimately rather than someone prominent who doesn't know you at all (admissions officers see mountains of generic letters from elected officials signed in autopen).
Some private schools like the Ravenscroft or Charlotte Country Day, for example, ensure that students receive recommendation letters through their college counseling program. The process is usually different in local public high schools such as Leesville Road or West Charlotte where the responsibility usually falls upon the student to go to their assigned counselor and/or teachers to request letters of recommendation. Be sure to check with your high school counselor to find out how you or your student should request recommendations.
2. Create a Common App Account and Write the Common App Essay
The Common App announced last fall that students will now be able to rollover their account for the 2016-17 application cycle, meaning that students can go ahead and create their account, even though the 2016-17 application won't technically launch until Aug. 1.
Earlier this year, the Common App released their essay prompts for the 2016-17 admissions cycle, which means students can begin writing now. Of course, your first challenge is to brainstorm and pick a personal and compelling topic on which to write. Let's define those words in the context of the college essay. By personal, we mean talk about something that happened to you, where you are at the heart of the action. If you write about a trip to Haiti and chronicle the culture of the Haitian people, then the essay is not really about you – it might as well be a homework assignment. Colleges want to know who you are and how you view the world – the essay may be your only chance to provide them with this type of insight, so it's worth spending a fair amount of time to craft your message.
Notable NC colleges on the Common App:
Davidson College
Duke University
Guilford College
High Point University
Johnson & Wales University
Meredith College
North Carolina State University
Queens University of Charlotte
Salem College
UNC Asheville
UNC Chapel Hill
UNC Wilmington
Wake Forest University
Warren Wilson College
Other prominent colleges in the Southeast who are Common App members:
Agnes Scott College (GA)
College of William & Mary (VA)
Emory University (GA)
Furman University (SC)
Georgia Institute of Technology (GA)
Morehouse College (GA)
New College of Florida (FL)
Rhodes College (TN)
Savannah College of Art and Design (GA)
Sewanee: The University of the South (TN)
University of Miami (FL)
University of Richmond (VA)
University of Tennessee Knoxville (TN)
University of Virginia (VA)
Vanderbilt University (TN)
Washington and Lee University (VA)
Wofford College (SC)
For a complete listing of all current Common App member institutions, click here.
3. Demonstrate Interest
Carve out a few moments to show your prospective colleges some love by demonstrating interest. Trust us, with yield rates (the percentage of admitted students who enroll) causing admissions officers many restless nights, making schools feel wanted can leave a favorable impression. Whether or not a student showed interest through a campus visit, an email to an admissions counselor or by requesting information through the university website can become a factor come admission time. Colleges want great students, but they really want great students who are genuinely interested in attending their institution.
Local NC colleges where "demonstrated interest" is important:
Brevard College
Elizabeth City State University
Gardner-Webb University
Greensboro College
Guilford College
High Point University
Johnson C. Smith University
Mars Hill University
Pfeiffer University
Warren Wilson College
Western Carolina University
4. Complete the Students' Activities Resume
When it comes to listing your extracurricular achievements, the goal is not to fill a single-spaced page in 6-point font with a record of every single action you've ever taken as a human being. Admission officers are looking for depth over breadth and want to see evidence of leadership, commitment and flourishing passion that will carry over to their respective campus. In other words, leave off that afternoon as a freshman when you attended a Model U.N. interest meeting, only to embarrassingly realize that it was not, as you assumed, a club for building miniature replicas of embassy buildings.
Focus on listing your school involvement, such as clubs, sports teams, leadership positions, etc. Also, be sure to include off-campus activities, like babysitting, summer jobs or the time you helped with setting up an entire computer network at your relative's company. Be sure to also list AP courses, GPA, standardized test scores, work, volunteerism, and anything else that may be significant. Lastly, don't forget to mention those honors and awards you've earned during your high school career.
5. Finalize your College List
Developing your college list can be much more challenging than it sounds. It's easy to get caught up dreaming about one's top choice school, yet it's important to have not just multiple irons in the fire, but the right irons (all you blacksmiths out there know what I'm talkin' about!). Remember that admission to Ivy and other uber-selective colleges can never be taken for granted, so you'll need to diversify that portfolio. Also make sure to pick at least one financial safety school in case you end up on the short end of the merit aid chase.
Rising seniors, enjoy this well-earned respite from hard work. Relish the opportunity to enjoy a late breakfast while taking in a Germany/Tunisia triple-OT handball matchup in Rio. However, if you can also spare a few hours here and there to work on the above activities, you will thank yourself in just a few short months.