5 Step Plan to Eating Healthy Food All Week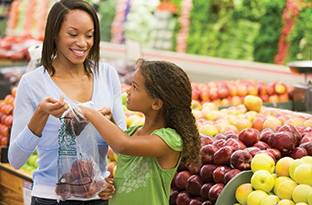 David Roberts, wellness coach with Transitional Life System and owner of NOXcuse Fitness, knows that being disciplined with food is difficult, "Meal planning is crucial to staying on track with your health." The following recommendations from Roberts can help you stay ahead of mealtime woes:
Simplify weekday meals.
Figure out what nights will be the busiest and require quick meals. Consider crock pot dinners or cooking on Sunday to store for later use.
Make it a family affair.
Get the kids involved in choosing recipes and making a shopping list, and post the week's menu for the family to see.
Grocery shop on the weekend.
Running low on staples can put a damper on healthy meal planning. Make sure you have all the ingredients you need for the week.
Prepare vegetables ahead of time.
Cut vegetables and store for use later in week for quick snacks or meal preparation.
Buy grab-and-go snacks.
Granola with nuts, Greek yogurt, protein shake or bar make for filling meals-on-the-go. Keep a small cooler handy to put in the car filled with fresh fruit, nuts and cheese.
Vanessa Infanzon is a freelance writer and when she is not chasing three boys or training for her second half marathon, she writes at especiallyben.com.
SEE ALSO: Charlotte Parent executive editor and publisher Eve White stopped by WCCB News Rising to chat with Terrance Bates about healthy food options and how to keep your family on track all week long.