5 Great Gifts for Mom-to-Be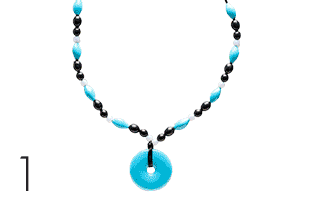 1. Teething Bling
The pretty and practical assortment of jewelry from SmartMom safely allows teething babies to be soothed and entertained by the soft, nontoxic silicone on their loved one's TeethingBling. smartmomjewelry.com, Beaded Necklace $24.99. 
2. Woombie
The first breathable, multipurpose swaddle blanket, Woombie helps to calm and secure babies during sleep. Woombie uses an organic fabric that comes in many colors. woombie.com, $44.
3. Pregnant Belly Art
Great for pregnancy pictures, Weezy Jones creates beautiful, personalized belly art using water-based and nontoxic professional body paints in a one- to two-hour session. weezyjones.wix.com/faceandbodypaintingbyweezyj, $65-$85. 
4. Cocoonies
With memory foam cushioning wrapped in fashionable and durable corduroy patterns, Cocoonies serves as the perfect solution to an uncomfortable infant car seat handle. cocoonies.com, $44.99.
5. Evenflo High Chair-Compact Fold
This foldable, lightweight and durable high chair with rear wheels is cute, compact and easy to store. The adjustable tray includes cup holders and the tray insert is dishwasher-safe. evenflo.com, $46.20.
Want to win the shower power gifts? [click here]