5 Fitness Trackers Families Will Love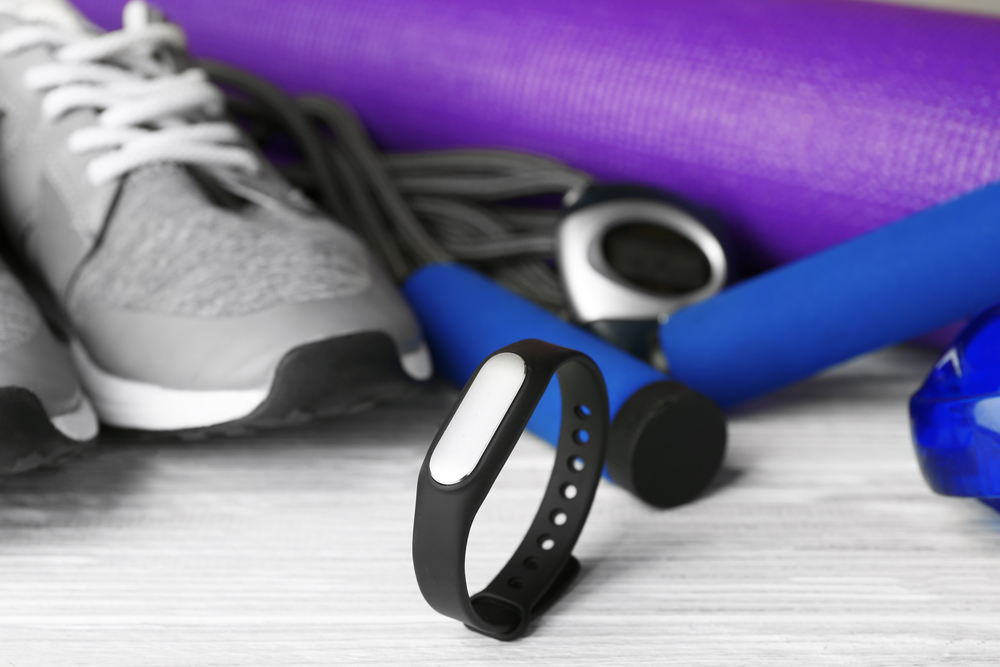 The Meyen family has always been active, but now they're even more aware of their activity levels thanks to fitness trackers. Parents Mike and Rachel Meyen of Durham have been wearing Fitbit trackers for a while, so when their children, Sam, age 9, and Brynn, age 6, expressed an interest in wearing trackers, Mike and Rachel decided to give them each one for Christmas. After considering various aspects of the different trackers on the market — from cost to functionality — Mike and Rachel purchased Garmin vivofits for Sam and Brynn.
Mike tracks the kids' activity levels through a smartphone app. Each week, Sam and Brynn enjoy looking at their weekly summaries and comparing them to each other and to the previous week's activity levels. Since the kids received their Garmin vivofits for Christmas, they have increased their daily goals from 7,500 to 10,000 steps a day.
Rachel says she enjoys seeing Sam and Brynn be more mindful of their activity levels. If they haven't met their goals by the end of the day, she says they will take the dog for a walk just to get their steps in.
"They see the trends and how it spikes on the weekends when we are very active," Rachel says. "The fact that it makes them more aware is helpful. It's not me motivating them — it's them wanting to reach their goals."
Does your family want to join the fitness tracker movement? Here are a few products on the market to consider.
---
Battery: vivosmart HR rechargeable battery lasts up to five days; vivofit jr. battery lasts over a year, no recharging necessary.
Tracks: vivosmart HR tracks steps, physical activity, sleep and heart rate; vivofit jr. tracks steps, sleep and 60 minutes of daily, recommended activity.
Features: vivosmart HR syncs to a smartphone; measures activity intensity; offers a display that is readable in sunlight; displays alerts for texts, calls, emails, calendar events and social media notifications. vivofit jr. (designed for ages 4-9) comes in three fun designs, is waterproof and syncs to a smartphone. Families can compete in a daily step challenge using the Garmin Connect app.
Price: $149.99 for vivosmart HR; $79.99 for vivofit jr.
---
Battery: Rechargeable battery lasts up to five days.
Tracks: Steps, distance, swimming, calories burned, active minutes, hourly activities and stationary time.
Features: Receives calls and texts, syncs wirelessly to various devices and offers several band options, including bangles and pendants.
Price: $99.99
---
Battery: Rechargeable battery lasts up to seven days.
Tracks: Heart rate, sleep, physical activities.
Features: Tracks food intake through its app; includes a "Smart Coach" that offers suggestions for a healthy and active lifestyle; syncs with various devices over Bluetooth; comes in seven band colors.
Price: $41.95-$49.95
---
Battery: Nonrechargeable, replaceable batteries last up to six months.
Tracks: Steps, distance, sleep, weight and food.
Features: Includes an action clip that attaches to shoes, shirts and pockets that accurately tracks steps (even when pushing a stroller); waterproof; available in six colors; sends alerts for texts and calls.
Price: $99.99
---
Battery: Rechargeable battery lasts up to four days.
Tracks: Steps, daily activity level, various types of exercise and sleep.
Features: Offers a choice of bands and a colorful light-up display; water-resistant for up to 30 minutes in 5 feet of water; can send and receive texts, calls, calendar and app notifications; can play music via Bluetooth connection.
Price: $179
---
With this many options, deciding on a fitness tracker is the hard part. But once you choose one, tracking your activities can be a fun way to keep you and your family moving.
Michele Jonczak is a freelance writer from Raleigh, and mom to Emery (3), Hayes (5), and Holden (6).