5 Easy Ways to Make Thanksgiving Cooking Easier
Make your life easier this Thanksgiving with these simple hacks for the kitchen.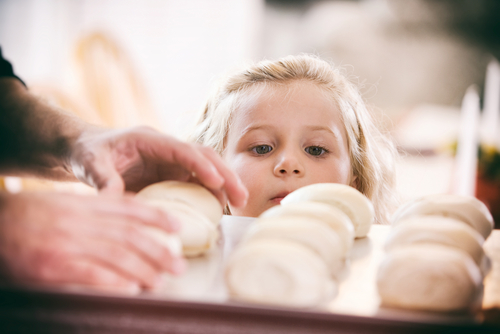 1 | Save time on scrubbing every single potato. Run them through the rinse cycle of your dishwasher.
2 | Use an upturned wine glass to make perfectly portioned circular biscuits.
3 | Make your stuffing in a muffin pan for easier serving, just be sure to line each cup with parchment paper.
4 | Save on prep time by cutting up all of your veggies and ingredients the night before. Have any items that will brown easily? Store them in water and pop them in the fridge.
5 | Slow roast your turkey in the oven the night before. Bake at 450 degrees for 45 minutes, and then turn the oven to 170 degrees for the rest of the night while you sleep.
Source: buzzfeed.com, littlethings.com