5 Apps to Boost Your Workouts
Download these apps to help you stay motivated.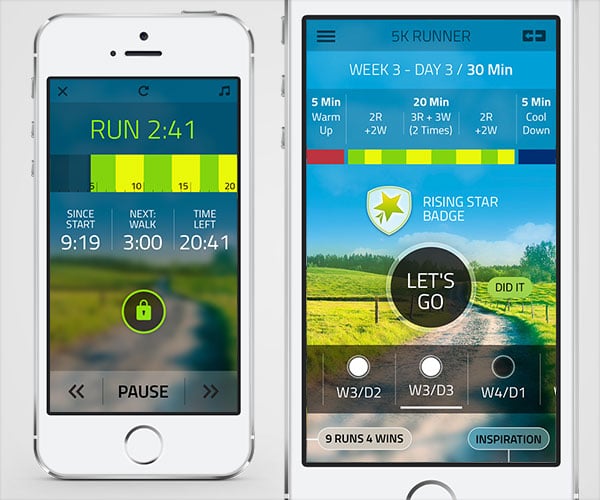 In your quest to get fit, it can be easy to tire of your usual routine and leave you looking for ways to mix things up. Using an app can help you stay motivated and give you a clearer picture of your results. Some also have social media-sharing capabilities so others can cheer on your progress. Here are five apps to help you with your workouts.
---
This app uses GPS technology to help you keep track of runs, walks, bike rides and other activities, while also letting you know if you need to move faster to beat your own personal goals. It allows you to share your activities with friends, family and other users so you can keep each other motivated. iOS and Android. Free; with a premium version that has added features such as personal training plans.
---
Fitnet is a go-to if you don't have time to hit the gym or are traveling. Choose from more than 200 five- to seven-minute video workouts created by personal trainers. A seven-day planner helps you create a schedule of workouts tailored specifically for you. Plus, your device's camera keeps track of your movements and gives you real-time feedback. Free. iOS and Android.
---
This app features a variety of classes (more than 50, to be exact) designed to target specific goals such as weight loss, toned arms, runners and even office yoga. Premium version available with new content added each month and deluxe music packs. Free; iOS and Android.
---
Intimidated by the thought of running a 5K? This app helps guide you to your goal in eight weeks with warm ups and alternating run/walk intervals and a built-in GPS and distance tracking system. A human voice coaches you through your headphones on when to walk or run and how long you have until you complete your workout. Also runs while music is playing. Free; iOS.
---
For those who tend to get bored with their workouts, Sworkit allows you to create targeted routines in cardio, yoga, pilates and strength specific to your personal preferences and goals. The premium version allows you to track your workout history and save custom workouts. Free; iOS and Android.