48 Hours in High Point
A weekend getaway that ensures autistic and sensory-sensitive visitors feel welcome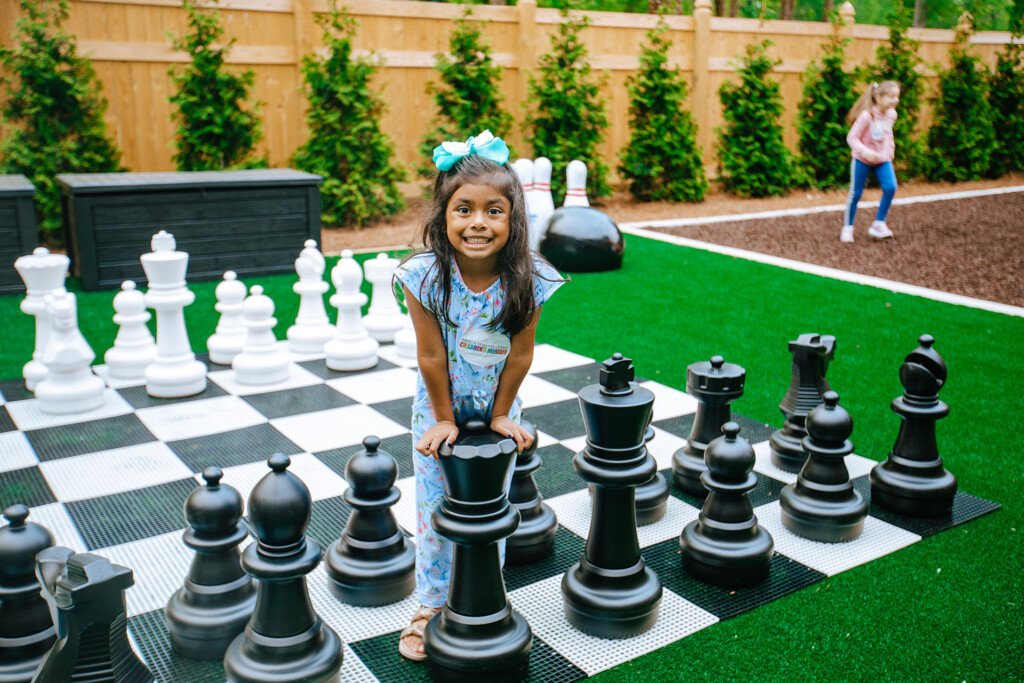 High Point, just 90 minutes north of Charlotte, is known as the furniture capital of the world. It's also the first Certified Autism Destination (CAD) on the East Coast, and the second in the country. Becoming a CAD means tourism, hospitality, and entertainment organizations have completed autism and sensory sensitivity and awareness training to make it easier for families to travel with loved ones on the autism spectrum.
Hotel staff, restaurant servers, and employees at attractions throughout the city have participated in online training through The International Board of Credentialing and Continuing Education Standards. They've learned how to approach families with an autistic person, what language and terms to use, and how to offer help in a respectful way. Eighty percent of the organization's employees must complete the training to be considered a Certified Autism Center.
The Autism Travel Guide is an eight-page booklet that details the certification and motivation behind pursuing a CAD designation and listing the more than 15 autism centers in High Point. Printed copies of the Autism Travel Guide are available at the Regional Visitor Center in High Point as well as at each autism center. Request a printed copy or download one here.
With multiple Certified Autism Centers throughout the city, it's easy—and fun!—to spend 48 hours in High Point. Here are some highlights:
Immerse your family in High Point's history, from furniture and music to the city's growth and development. Wander around the log cabins and blacksmith shop and set up a picnic on the grass or at a table. The buildings are open on Saturdays. Look for blacksmith demonstrations and historical interpreters throughout the year. The Little Red School House offers a craft activity on the last Saturday of the month.
Free parking at the front of the building.
Free admission and visitors may come in and out.
Access to a small nook with a curtain for a sensory break.
Sensory rescue pack with calming activities available at the front desk.
Sensory Guide lists what guests can expect in terms of touch, taste, sound, sight, and smell in each exhibit area.
Books are the main attraction, but the interactive activities include music, yoga, and story time. Find the full calendar online. The library's outdoor spaces have an arts and education plaza, a certified butterfly garden, a story walk, picnic tables, a standing garden, and an eco-explorer hotspot.
Free admission
Sensory rescue pack
Sensory-friendly story time is once a month on Sundays.
Childrens library staff have all been trained by IBCCES.
JH Adams Inn, Trademark Collection by Wyndham
The restored 1918 mansion with its wide front porch and grand lobby combines elegance with practical amenities. Cristina Gray's, a full-service restaurant, serves dinner Tuesday through Saturday. The inn is close to downtown and walking distance to restaurants and shops.
Sensory items are available in the lobby.
Breakfast is included with overnight accommodations.
Nido & Mariana Qubein Children's Museum
High Point's newest museum offers water play, climbing, gardening, and pretend play. Check out the Mars Academy, which transports guests to Mars in a spaceship with living quarters, interactive games and a lab.
Sensory backpacks include fidget toys, pop-it, headphones and sunglasses.
Separate room for children 3 and under with soft play toys.
Staff wear badges showing they've been trained as a CAC.
Sensory Guide in each exhibit area.
Café for drinks and snacks.
Everything in this multi-room play space is made for people with all types of abilities. The owners created everything with their autistic son in mind. Enjoy swings, cause-and-effect toys, video games, ping pong, and pool tables, a Lego wall, and much more.
Summer camps are available.
Many activities are wheelchair accessible.
Relax and unwind with barbecue, burgers, and beers. The staff has a personal interest in being included as a CAC and welcomes families with autistic members.
Guests are offered a fidget spinner and a pop-it.
Quieter tables are available to families who need one.
Guests can walk around and look at the various pictures on the wall.
Kids menu available.