4 Signs of Holiday Stress Not to Ignore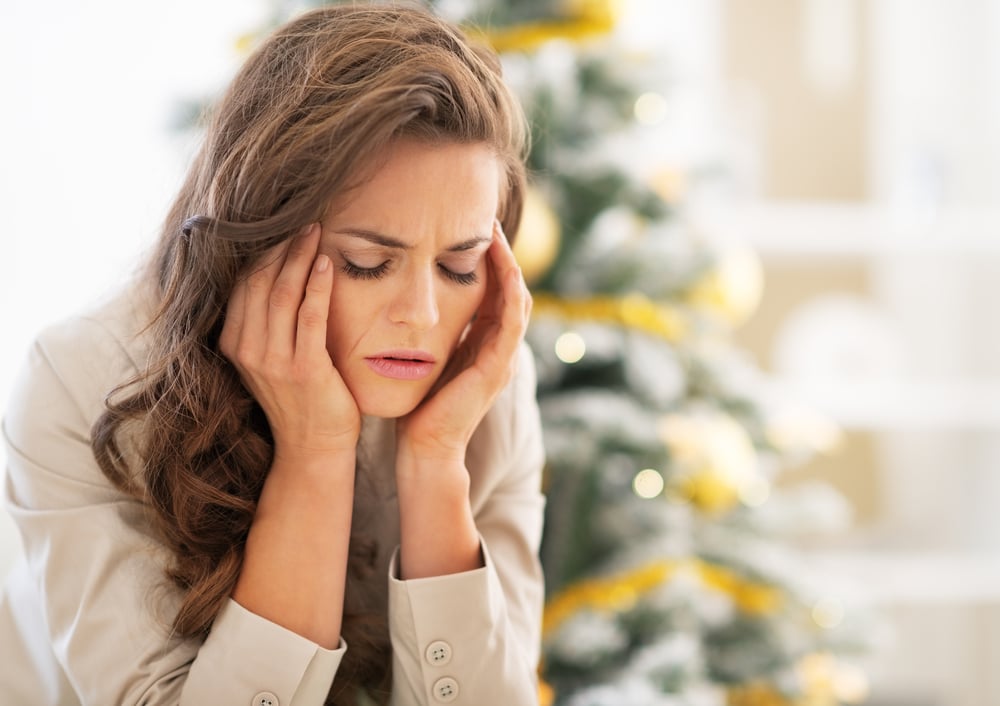 The holiday season can make life frantic. The substantial demand around holidays causes both good and bad stress. Below are four common holiday stressors with tips on how to relieve some of the holiday stress.
Family Stress
The holidays create a disruption in household routines, which can cause stress and anxiety with the family unit as a whole. While the idea of having family over and bonding over roasted marshmallows and cousins playing together sounds like a dream, the reality is the preparation and interruption with your home can be a hassle.
Stress remedy: While you may feel compelled to spend time with families, it is not always best. Have realistic expectations and do not over critique the situation trying to make it perfect. Some things cannot be fixed, but can still be appreciated. Make the best of the situation and try to enjoy the imperfection.
---
Over Commitment
Being overly committed during the holidays can be overwhelming. The season is packed with school plays, work festivities, and gift exchanges. Things like travel plans to shopping stack up. Feeling obligated to do it all can be a real mental struggle.
Stress remedy: The first thing you want to do is come up with a plan. A holiday to-do list can give you a sense of control. Writing down items and then crossing them off provides a sense of accomplishment. Give yourself plenty of time in between to get things done. Decide early on what you plan to attend and what to skip. It is entirely OK not to attend everything you are invited to.
---
Dollars and Cents
It's hard to avoid the overall pull to spend money throughout the holidays. It does not matter what store you enter, the shiny, sparkly items and retail sales somehow make us feel compelled to make a purchase. And of course there's the association with holidays and gift giving. Managing your spending can be difficult while trying to be in the holiday gift-giving mood.
Stress remedy: The best rule is to create a budget. Having the specific amount set aside can significantly decrease spending. Some people find more enjoyment when gifts are constructed rather than purchased. Instead of buying, consider making. Gifts that are personal undoubtedly are one-of-a-kind and well received.
---
Mental Overload
Mental exhaustion occurs due to the accumulation of too many things, such as too many demands, emotional stressors and family obligations. Some symptoms of exhaustion can include chest pain, shortness of breath and headaches. Mental stress can also increase your chances of getting an illness such as colds and flu.
Stress remedy: Take time to stop and take care of yourself. Try to maintain an active physical routine and be mindful of your diet. Get a good night's sleep and slow down and enjoy the holiday season. If it is too overwhelming, seek professional help by making an appointment with a therapist to give you tools to help you cope.
Bea Moise is a parenting coach and board certified cognitive specialist at Southeast Psych in Charlotte.