30 Rio Olympic Hopefuls Hail From — or Have Ties to — North Carolina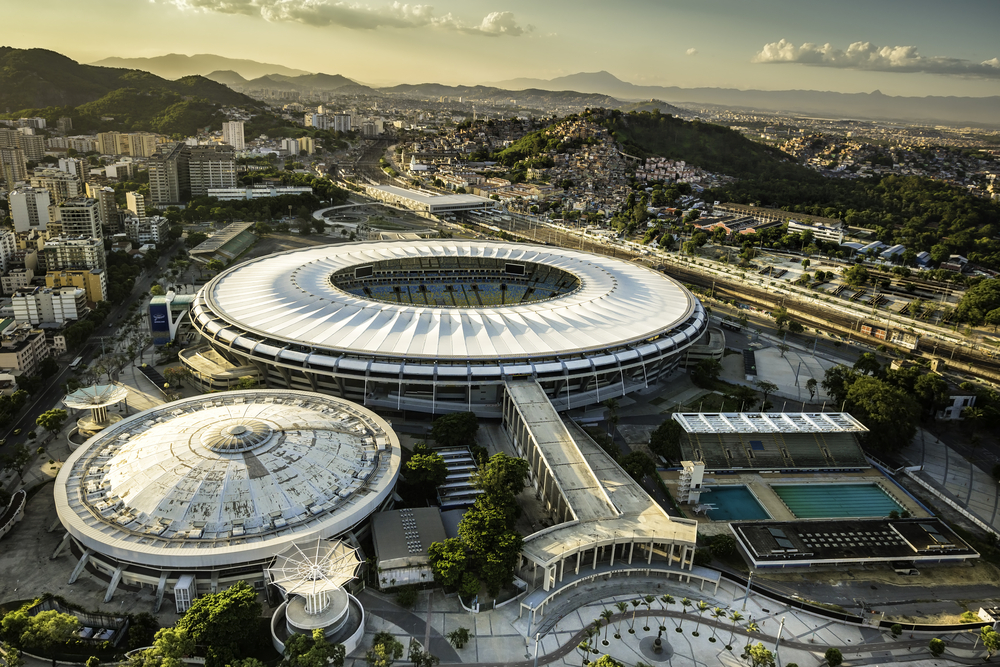 The 2016 Olympic Games will officially kick off during opening ceremonies in Rio de Janeiro, Brazil, Friday, Aug. 5, and be televised from 7:30 p.m. to midnight on NBC. The ceremony will highlight Brazil's festive and welcoming nature with spectacular music and dance performances.
The arenas, designed to blend sport and culture in a spectacular show of artistry, will welcome more than a few athletes who have ties to North Carolina. This list of 2016 Olympic athletes who hail from or have connections to North Carolina was provided by the North Carolina Department of Natural and Cultural Resources. We would like to wish all of them the best of luck as competition begins this weekend!
Swimming
Abby Johnson: This swimmer from Duke University won a silver medal on the synchronized team in 2012 but is competing solo in the three-meter springboard in 2016.
Cullen Jones: In the 2012 games, this North Carolina State University graduate won a gold medal in the the 4-by-100-meter relay and silver medals 50-meter free and 400-meter free relay. He will be competing in Rio for his fourth Olympic games.
Kathleen Baker: This swimmer from Winston-Salem who trains at SwimMAC in Charlotte will compete in the 100-meter backstroke in her first Olympic games.
Anthony Irvin: A swimmer out of Charlotte, Irvin won two medals in 2000 and competes in the 400-meter freestyle relay and 50-meter individual freestyle in Rio.
Jimmy Feigen: Also of Charlotte, Feigen will compete in the 400-meter relay in his second Olympics.
Camille Adams: This Charlotte swimmer will compete in her second Olympics in the 200-meter butterfly.
Kate Meili: Yet another Charlotte swimmer makes her Olympic debut in the 100-meter breaststroke.
Ryan Held: This NCSU sophomore makes his Olympic debut on the 400-meter relay swim team.
Track and Field
Paul Chelimo: This UNC-Greensboro graduate will compete in the 5000-meter race in Rio.
LaShawn Merritt: This East Carolina University graduate is seeking his third gold medal in as many Olympics, and will compete in the 200- and 400-meter race.
Tavis Bailey: This Kernersville native will debut in the discus throw.
Sean Furey: Greenville born Furey will compete in the javelin in his second Olympic games.
Shannon Rowbury: This Duke graduate will compete in the 1500-meters in her third Olympics.
Shalane Flanagan: This UNC-CH graduate will run in her fourth straight Olympic marathon.
Greg Billington: This Wake Forest University graduate will compete in the men's triathlon.
Burkheart Ellis, Jr. This Raleigh born sprinter will compete in the 200 meter for Barbados.
Other Sports
Field Hockey: The U.S. field hockey team will feature eight players with North Carolina ties: Michelle Kasold, Lauren Crandall, Stefanie Fee, Jackie Briggs, Rachel Dawson, Katelyn Falgowski, Kelsey Kolojejchick and Caitlin Van Sickle.
U.S. Men's Basketball: This Olympic's team features Duke's Kyrie Irvin and UNC's Harrison Barnes. Duke Head Basketball Coach Mike Kryzewski will coach his third Olympics team.
Fencing: Watch for Duke graduate Ibtihaj Muhammad on sabre, individual and team.
10-Meter Air Rifle: NCSU graduate Lucas Kozeniesky will compete in this event.
Gymnastics: Ashton Locklear, of Lumberton, is an alternate on the U.S. women's gymnastics team.
Canoe Slalom: Casey Eichfield of Mount Holly is attending his third Olympic games.
Kayak Slalom: Michael Smolen of Gastonia makes his Olympic debut in this event.
Keep up with schedules and results on NBC. Good luck to all of our North Carolina athletes!