3 Tips for Test Taking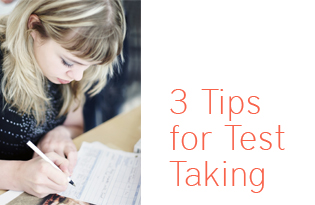 3 Tips for Test Taking
Before their next test, share with children these test-taking tips from the book "The Simple Way to an A."
1. Plan. Find the questions with the highest point value and do them first.
2. Prioritize. If unsure of an answer, use a number system to show the level of confidence in an answer, and then go back and check the answer again.
3. Strategize. For example, when matching answers, read the longer column first as it will give more clues to the answer. Then look for the correct answer in the shorter column.
And always remind children of the importance of reading the directions more than once.