3 Tips for More Time With Your Spouse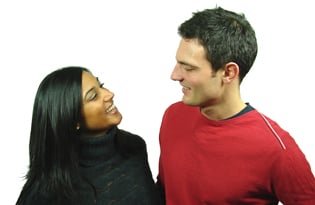 As parents, it sometimes seems impossible to find time for your spouse. The days of long dinner and movies seem long gone, but with a little planning, you can have that special time again.
Ask grandparents to babysit. If your parents live nearby and are willing to watch your children while you go on a date, accept the help. This gives you the opportunity to enjoy your date while your children are being watched by someone you truly trust, the people that raised you.
Have a set date night. Put an official date each week on the schedule and honor your date time. As busy parents, we know the importance of scheduling things that are a priority to us or they typically won't happen.  If your marriage is a priority, make sure you schedule your dates and don't let anything else push it off the schedule. If you have babysitting, then make sure you go out and enjoy your time together. If you don't have babysitting, be creative at home and still make a date night happen.  You can do that by having a date after the children are in bed for the night. Plan on meeting in the living room and having popcorn and watch a movie together, or do something else that would be fun for you as a couple.
Make time to hang out together. Become true friends with your spouse. Do fun things together and learn to connect with each other. Even if you both have hectic schedules, squeeze in a few quick moments to steal away some time together. Run errands together, meet for a quick coffee or lunch break, work out together, and talk on the phone more when you have a brief break. Eat meals together when you can.Definitely plan date nights both outside of the home and at home dates after the children are in bed. In order to grow closer together, you must spend more time together. You have to be very intentional about what you will do with your spouse each day. Make it your goal to squeeze something in as often as possible.
Kim Jacobs hosts the Telly Award-winning Talk Daily Balance with Kim Jacobs and is a mom to five children.