3 Healthy Snacks to Help You Avoid Summer Snacking Pitfalls
Healthy summer snacks are as easy as 1, 2, 3.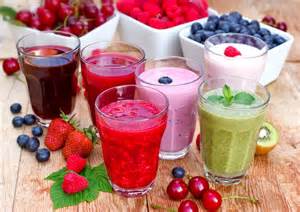 Summer time is a time to relax and let go of daily routines and schedules. But less structure can often lead to summer time nutrition pitfalls. Planning a few healthy summer time snack options can keep kids from overindulging in the common junk food pitfalls. Focus on good energy foods such as whole grains, healthy fats, lower-fat dairy and plenty of fruits and vegetables. Try these three easy and fun to eat snacks.
---
1. Edamame Pods
Edamame pods are soybeans picked when they are young and unripe. This high protein legume is not only nutritious, but it is addictively fun to eat. The process of squeezing or nibbling these beans out of their pod is a great deal of fun for kids. Frozen edamame pods can be steamed or stir-fried in minutes, and can be served warm or cold. You can eat them plain or seasoned and drizzled with salts, oils, and herbs.
---
2. Cheese and Bean Quesadilla
Quesadillas are easy and fun for kids to make. For a basic quesadilla, place a whole grain tortilla on a sheet of tin foil. Sprinkle with your favorite cheese and black beans and place in a toaster oven for four to five minutes. Remove, fold, and enjoy! This snack is rich in calcium and fiber. For added nutrients, try these fun add-on's: salsa, corn, avocado, olives and tomatoes.
---
3. Frosty Fruit Smoothie
Kids love drinkable treats. Smoothies make a powerful breakfast and are a perfect snack for an afternoon energy boost. Smoothies are fast, fresh and with the right ingredients can provide a healthy dose of calcium, protein, vitamins and minerals. Start by taking your favorite frozen fruit medley, then add vanilla Greek yogurt, a banana, and blend with 100 percent fruit juice. Sneak in extra nutrients by adding spinach leaves, flax and/or chia seeds!
Spotlight family's Lena Hill, 9, enjoying a healthy homemade summer smoothie.
---
Tricia Azra is a registered dietitian nutritionist, and has been practicing nutrition in the North Carolina region for 19 years. Azra is excited to mentor the Howe and Hill Spotlight Families for the Fit Family Challenge.