3 Eco-Friendly Apps to Help You Go Green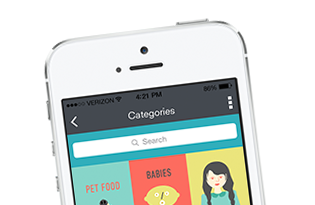 Feel like going green this spring? Get started with these apps as suggested by interior decorator and At Home blogger Barbara Green, who owns Sensibly Chic Designs for Life in Plaza Midwood.
Think Dirty
Use this app in the beauty aisle or cosmetics store to compare the ingredients in different products. Just scan a product's bar code to see whether any of its ingredients are known carcinogens, hormone disruptors or neurotoxins. Free for iPhone and Android. thinkdirtyapp.com.
Food Tripping
A GPS-based app that lets users find sustainable food options on-the-go and in the car — everything from farm-to-table restaurants and organic grocery stores to produce stands and juice bars. Free for iPhone and Android. shft.com.
Good Guide
GoodGuide's mission is to become the best information source for products' and companies' environmental, health and social impacts. Its database has more than 70,000 ratings in categories ranging from personal care to toys. Free for iPhone and Android. goodguide.com.