2015 People Who Care
Five local moms and dads who are changing Charlotte for the better.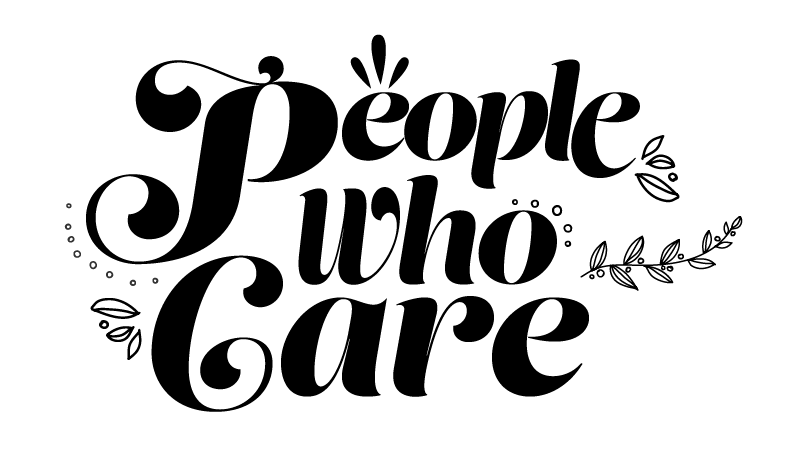 Whether they are organizing citywide fundraisers or summiting mountains, parents across Charlotte are dedicating their time to make the world a better place for children. Some balance volunteering with their jobs while others have made advocating and helping others their primary work. Here are five Charlotte parents whose efforts are changing children's lives.
Kimberly Jacobs
Keeper of an Extraordinary Heart
In early April, Kimberly Jacobs' son Gabriel died at age 12 from a rare heart condition while playing basketball with his dad and three brothers in the backyard. Even as the family grieved their intense loss, Jacobs was looking for ways to carry on her son's legacy.
"We wanted his heart to keep beating in the hearts of other people who were really similar to him," says Jacobs, who is married to Frank Jacobs, pastor at The Rock Worship Center.
She founded Gabe's Heart Foundation, a nonprofit organization that recognizes people of all ages for helping other people, excelling in school and athletics, and service to the community. Gabe, who stood 5 feet, 10 inches and wore shoe size 13, was a "gentle giant" who loved sports and went out of his way to include others and stand up for his peers who were bullied.
Several Gabe's Heart awards already have been awarded, including one to a 94-year-old "church mother" and former basketball player who faithfully prays for people at The Rock. The nonprofit also has given financial awards to help with expenses when children tragically die. The first Gabe's Heart Foundation 5K run/walk takes place Nov. 21 at the ZMax Dragway in Concord. The first formal gala is scheduled for May 2016 where more awards will be given.
Jacobs said she loves meeting people through Gabe's Heart who are like her son and is planning other ways for the nonprofit to help in the community. "To see other people who are doing it Gabe's way is just an honorable cause to me."
---
Dustin Shearon
Extreme Fundraiser
Dustin Shearon has literally climbed mountains to support Levine Children's Hospital. The father of two became passionate about mountain climbing in early 2014. The intense training for his climbs took time away from his family and children, daughter Chase, 9; and son Hawk, 6.
"It seemed kind of self-centered," Shearon says. "I wondered how I could take all of this time I was spending on this goal I had for myself and achieve something for others as well."
Shearon, who worked with CBS Broadcasting for more than 20 years before moving to Pandora, had experience fundraising through his jobs, and had developed an extensive network. Some of his charitable work had been at Levine Children's Hospital, where he'd seen firsthand the struggles of children suffering from serious diseases and the toll it took on their families.
He and climbing partner Grady Farmer created a web page using their 14,000-foot climb of Mt. Rainier as a fundraiser for the hospital. They pushed it out to "everyone – friends, family and business connections," Shearon says. Their efforts raised more than $10,000, as well as awareness of Levine's work to help children and their families. "It's something the community needs to know about," Shearon says.
---
Kelly Brooks
Champion of Community Connections
After nine years as a stay-at-home mom, Kelly Brooks began investigating ways she could combine her marketing background with her desire to serve the community. The result was SHARE Charlotte, a website that serves as a one-stop shop for information about nonprofit organizations in Charlotte.
"I just have an inherent part of me that feels like I need to be a proactive citizen and help our community become better," says Brooks, whose children are ages 11 and 12. "I feel strongly that we all have a role to play in making where we live a place where everybody is equal and has access to the same things."
Brooks spent a few years learning about how charities in the city operate and began serving on the Council for Children's Rights (CFCR) board. Her website aims to increase volunteering and giving in Charlotte by making it easy for people to connect with nonprofits and to donate money or goods and services.
For parents looking to introduce their children to community service, the website provides family-friendly volunteer opportunities and information about charities that parents can share with children. SHARE Charlotte's new "Give Shop" allows visitors to purchase items from nonprofits' online wish lists, and the website also categorizes nonprofits so that people can find volunteer work they are interested in.
"If we can motivate people in our city to take that first step in getting involved, then it's a home run," she says.
---
Erin Santos
Crusader Against Childhood Cancer
A foundation that began to help one young girl with cancer has now passed the $1 million mark in funds raised to fight childhood cancer. Isabella Santos died in 2012 at age 7 after a five-year battle with neuroblastoma, a rare and deadly cancer. Her parents, Erin and Stuart Santos, continue to raise money and awareness of the disease through the Isabella Santos Foundation.
"When we heard about the 40 percent cure rate for neuroblastoma and the lack of funding, we knew that we had to do something to help," says Erin Santos, Isabella's mom and president of the foundation. "When you are diagnosed with a cancer that is so rare, you have no other option but to get involved in funding new treatments – so that's what we did."
The Isabella Santos Foundation hosts an annual 5K for Kids Cancer, blood drive and many other community events. Santos says she is looking to take on her role with the foundation full-time in 2016 as it continues to grow and make a name for itself.
"We are at that fork in the road where we can make this something that could go down in history or something that will close their doors in five years," Santos says. "I'm also motivated to make this a lasting legacy for Isabella. What a great gift to give to her."
---
Jeremy Wallace
Master Storyteller
The day Jeremy Wallace learned his unborn son could have Down syndrome, he Googled the condition and found a local dads' support group that was meeting that night. "I found a great group of people and a good community," Wallace says. "It touched me, and I wondered, how can I give back?"
A television producer for NASCAR with a long career in production and editing, Wallace began creating videos to help raise awareness and funds for the Down Syndrome Association and Down syndrome research groups. "I'm just doing my part to try and make the world a better place," he says.
Wallace says it's rewarding to use his skill set to tell stories that help people like his son Charlie, who now is 5 years old and the big brother to two siblings. Wallace also has helped recruit spokespeople for the Down Syndrome Association of Greater Charlotte and recorded local events such as the annual 3-2-1 Dash for Down Syndrome race in south Charlotte. His fundraising efforts have aided research that could help improve the quality of life of people with Down syndrome.
"It's all about the research," he says. "I want a better life for my son, and if I can help through a fundraiser, it's just paying it forward."
---
Marty Minchin is a freelance writer who lives in Charlotte.