2009 Terrific Teen: Brian Holberton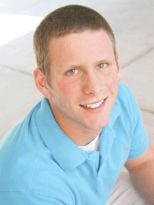 Brian Holberton is focused on precision behind home plate and at school. The 2008 Conference Tournament MVP, star catcher and captain of the Myers Park Mustangs baseball team led his team with a .488 batting average his junior year, earning All-Conference honors the past three years.
The son of Bob and Tobie Holberton, Brian began playing baseball at age 4. One of four children, Brian was shuttled to games and learned to do homework in the car at an early age. "Being in a big family with siblings who were competitive in the classroom and on the ball field helped motivate him," says Brian's mother. Yet, he remained humble about his athletic abilities and was open to switching positions in high school to better his game. "I thought playing catcher would be better for my future, because I probably wasn't the fastest player or best pitcher," says Brian.
Coach John Spencer describes Brian as a mature, well-rounded young man, who leads by example on and off the field. "He's the first to come and the last to leave practice," Spencer says. "His teammates look to him for answers, motivation and support. He answers the call by treating his peers as he wants to be treated." When he's not wearing the Mustang uniform, Brian plays ball for the South Charlotte Panthers, a traveling team that helped him catch the attention of the University of North Carolina-Chapel Hill, where he has committed to play next fall on a baseball scholarship.
Brian's leadership is evident off the field, as well. He was named Employee of the Month in April at the Morrocroft Harris Teeter, where he has worked to save money to buy a car, to make it easier to get from school to practices. In all this, he works hard to balance academics and athletics with self-discipline and time management.