20 Family-Friendly Events and Activities in Charlotte: June 2021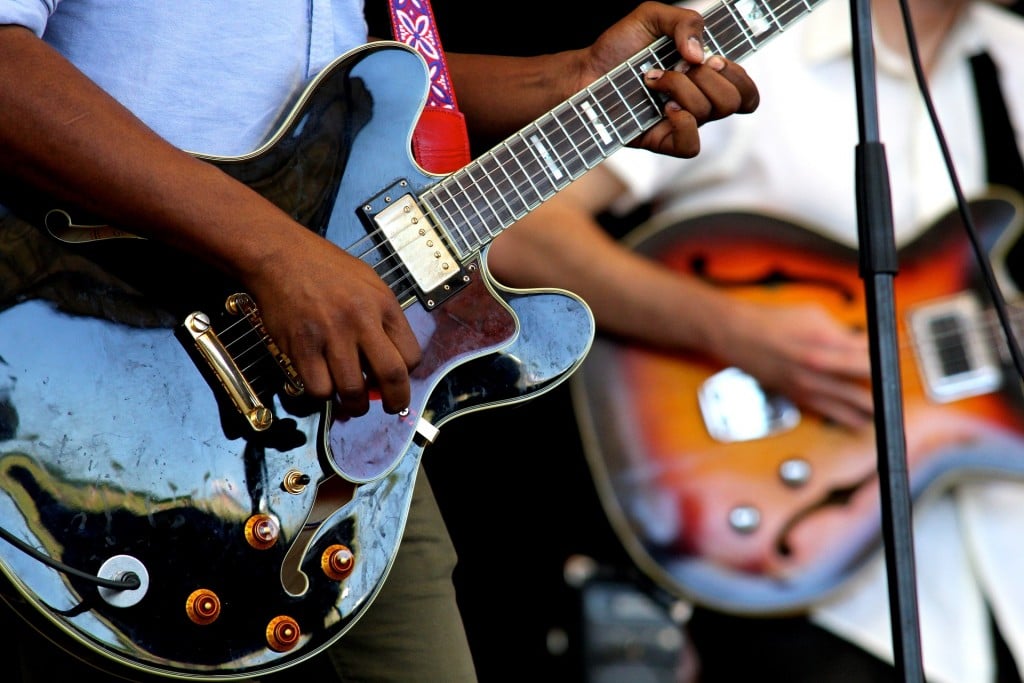 June 4
Charlotte Knights versus Nashville Sounds. Truist Field, 324 S. Mint St. 7:04 p.m. $10+. Spend Friday evening with the Knights as they take on the Sounds at Truist Field, and stay for the special Friday Night Fireworks promotion. milb.com/charlotte-knights.
Live Under the Oaks. Birkdale Village, Birkdale Village Pkwy. and Sam Furr Rd., Huntersville. 6-8 p.m. $25 per social distance ring, max of 4 guests per ring. Catch some live music after shopping or dining in Birkdale Village. Buy tickets online, and bring friends, family, or both. birkdalevillage.com.
June 5
National Trails Day. Tuckaseege Park, 165 Broome St., Mount Holly. 10 a.m.- 2 p.m. Free. Bring the family for guided walks, stand-up paddleboards and kayaks, bike rentals, greenway tours, outdoor lifestyle exhibitors, a market, live music, and vendors of food and beverages. Kids will also enjoy the playgrounds, skateboard park, and dog park. Register online before event. carolinathreadtrail.org.
June 8-12
African American Heritage Festival. Charlotte Museum of History, 3500 Shamrock Dr. Free. This year's festival will include both in-person and virtual activities. Tickets are required for in-person events but are free to obtain. Hear a talk with former Charlotte mayor and U.S. Transportation Secretary Anthony Foxx and see performances by Charlotte Ballet and JazzArts. Do not miss the new exhibit about the historic Siloam School. charlottemuseum.org/events.
June 10
LaLaCaboosa. Veterans Park, 201 Huntersville-Concord Rd., Huntersville. 6-9 p.m. Free. Bring lawn chairs and blankets for Huntersville's outdoor concert series. This kickoff concert features Southern Style Band. See website for additional concert dates, which run through Aug. 19. huntersville.org.
June 14
Nature Detectives: Soil and Worms. Latta Nature Preserve, 6211 Sample Rd., Huntersville. 1:30-3 p.m. Ages 4-6. $6. Uncover the mysteries of soil and worms. Be sure to secure your spot by registering online. Children ages 2-3 may register for the Young Explorers program on the same topic from 10:15-11 a.m. for $4 per participant. parkandrec.com.
June 14 and 15
Story Time and More. Wing Haven, 260 Ridgewood Ave. 10 a.m.-noon. Recommended for ages 10 and younger. $10 per family. Hear seasonal stories, make crafts, and play in the garden. Register in advance for the Monday or Tuesday session. winghavengardens.org.
June 18
Spring Movie Series. Promenade on Providence, 5355 Ballantyne Commons Pkwy. 8 p.m. Free. Register for this free, family-friendly event. Bring chairs or blankets to watch a movie on The Green. Please also bring one non-perishable food item per person for Second Harvest Food Bank. June's movie will be "Chronicles of Narnia."
Summer Stream Stomp. McDowell Nature Preserve, 15222 York Rd. 2-4 p.m. Free. Cool off while exploring the biodiversity of a local stream. Pre-registration is required for all participants. parkandrec.com.
June 18-27
Gaston All-American Fair. Eastridge Mall, 246 N. New Hope Rd., Gastonia. $25 armbands for unlimited rides. The Gaston All-American Fair will return to Eastridge Mall, so check the website for the full schedule of events. Highlights include the Hillybilly Olympic Games, SoapBox Derby, Reptile 101, and rides. gastonallamericanfair.com.
June 20
Dinner with Dad: A Father's Day Event. Pretty Princess Play Palace, 1819 Sardis Road North, Ste. 360. 5 p.m. Ages 2-12. $68 per father/daughter pair, $12 extra daughter. Make a reservation to bring your little princess to dinner in formal attire. Enjoy dinner, live music, and a visit from a surprise princess character. prettyprincessplaypalace.com.
Father's Day 5K. 12210 Copper Way. 8 a.m. $30-$35. Register to run or walk the in-person or virtual Father's Day 5K in Ballantyne. There will be no Kids' Dash this year, but there will be entertainment at the start and finish of the race. trisignup.com.
Father's Day Nature Walk. Latta Nature Preserve, 6345 Sample Rd., Huntersville. 1-2:30 p.m. Free. Pre-register to reserve your family's spot on this Father's Day nature walk. Learn how fathers in nature care for their young, and enjoy a treat after the walk. parkandrec.com.
June 25 and 26
Jurassic Park in Concert. Belk Theater, 130 N. Tryon St. 7:30 p.m. Watch the film while listening to the Charlotte Symphony Orchestra perform the iconic score by John Williams. charlottesymphony.org.
June 26
Fourth of July Dog Parade. Pineville Lake Park, 1000 Johnston Rd., Pineville. 2-6 p.m. Free with dog or cat food donation, $5 to enter costume contest. Come for this rain-or-shine fundraising event to benefit Charlotte Black Dogs and Pineville Neighbor's Place. See the Patriotic Dog Costume Contest at 4 p.m. followed by the parade. Come early for microchip checks, nail clips, photo booth, local vendors, and food trucks. charlotteblackdogs.com.
June 27
Party in the Park. Mint Museum Randolph, 2730 Randolph Rd. 1-5 p.m. Free. Enjoy free admission to the museum, food trucks, and live music on the front terrace. Catch future parties on the last Sunday of the month. mintmuseum.org.
Ongoing Events
June 5-Oct. 30
Yoga in the Park. Fountain Park, 300 Main St. E., Rock Hill. 8-9 a.m. Free. Bring a mat to enjoy the fresh air while practicing yoga on Saturday mornings. There is no need to register for this weekly workout. onlyinoldtown.com.
June 18-Sept. 12
Immersive Van Gogh. Camp North End, 300 Camp Rd. All ages. $25-$40+. Immerse yourself in 500,000 cubic feet of animated projections of Vincent van Gogh's masterpieces. Reserve a ticket in advance. vangoghclt.com.
Through Dec. 14
Free Tuesdays and Fridays at the Schiele Museum. Schiele Museum, 1500 E. Garrison Blvd., Gastonia. 12:30-4 p.m. All ages. Free. On the second Tuesday and fourth Friday of the month, guests can enjoy free admission to the Schiele Museum. Reserve tickets in advance. See website for additional information. schielemuseum.org.
Daily
Baby Goat Playdate. Cotton Bean Farm, 29631 Herrin Grove Rd., Mount Pleasant. 10 a.m.-3 p.m. $30 per two guests, $10 per additional guest. Spend 45 minutes in the pasture making new furry friends. Bottle-feed, snuggle, and hold baby goats. Call 704-941-7944 to schedule an appointment. cottonbeanfarms.com.