15 Ideas for Family Fun in Myrtle Beach, South Carolina
Things to do along the Grand Strand for the adventure-loving family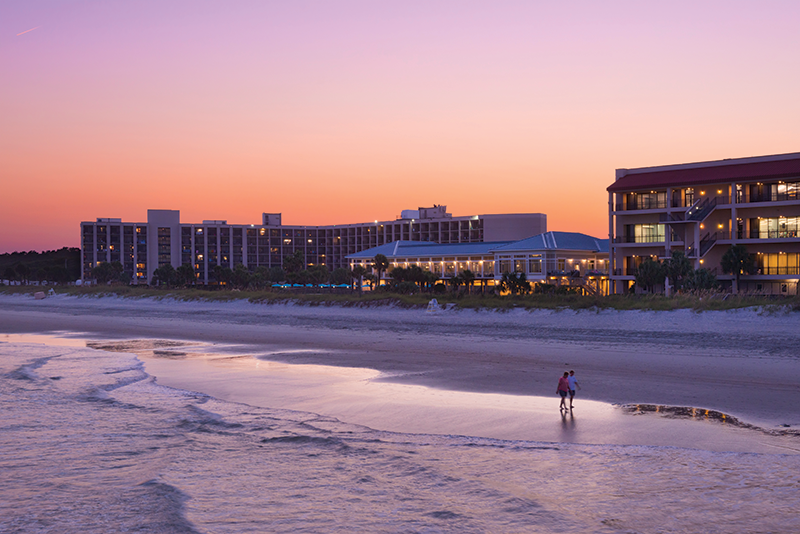 The 60-mile stretch of wide, soft sandy beaches in Myrtle Beach, South Carolina, often referred to as the Grand Strand, is home to dozens of activities and attractions perfect for any adventure-loving family. Here are 15 ideas for how to take your family vacation beyond the beach this summer.
---
1. From nostalgic rides to adrenaline-pumping and kiddie rides, Pavillion Parks at Broadway at the Beach satisfies all amusement whims. New rides include a giant observation wheel gondola ride and the largest pendulum ride in the U.S.
---
2. Looking for more thrills — and a stunning view? The Family Kingdom Amusement Park is located seaside and has 38 rides and an attached water park.
---
3. Broadway Grand Prix Family Race Park features seven different go-kart tracks including the Family Track, a 200-foot Junior Racer track designed for 48-inch-tall beginners, and a Kids Track for children at least 40 inches tall.
---
4. A unique melding of art, nature and history, Brookgreen Gardens in Murrells Inlet features internationally acclaimed sculptures nestled amid local flora. You'll also find a zoo of rescued low country animals, nature programs, a butterfly house (which requires an extra charge) and a storybook playground.
---
5. Thanks to an emphasis on exotic animals, buffalo, zebras, lions, cougars and tigers can be viewed in natural, unpaved areas during a visit to Waccatee Zoo. Kids can pet some of the tamer animals, and peacocks freely roam the grounds.
---
6. Ripley's Aquarium features a transparent tunnel and a moving, 340-foot conveyor walkway that takes you through a natural reef where you can view sharks, stingrays, sea turtles and thousands of colorful fish.
---
7. Just across the water from Drunken Jack's Restaurant and Bar, Murrells Inlet Marsh Walk and Goat Island is inhabited by goats and peacocks. Visit in the late afternoon or early evening if you're up for a scenic dining experience.
---
8. An "amusement park for the mind," WonderWorks is an education-meets-entertainment attraction set in an upside-down world with over 100 kid-friendly exhibits across six zones, including a physical challenge zone, a light-and-sound zone and space discovery exhibit.
---
9. EdVenture Myrtle Beach encourages kids to learn about their world through interactive exhibits and programs. There's a play pirate ship, a kids' medical center, an art center and weather reporting exhibit.
---
10. From pirate ships to dinosaurs, volcanoes and waterfalls, there's a putt-putt theme for every interest in the "Miniature Golf Capital of the World" — choose from more than 50 courses.
---
11. The newly renovated DoubleTree Resort by Hilton, Myrtle Beach Oceanfront feels uniquely private yet it is only a short drive from Myrtle Beach's downtown hustle-and-bustle. Enjoy unlimited mini-golf, oversized yard games and oceanfront cornhole. During summer, resort activities include shark tooth hunts (a Myrtle Beach must!) and "dive-in" movie nights.
---
12. On the corner of Ninth Avenue and Ocean Boulevard is the iconic Peaches Corner restaurant — a symbol of summer for thousands of visitors and locals alike since 1937. Enjoy casual fare such as hot dogs and beer.
---
13. Located between Myrtle Beach and Charleston is historic Georgetown. Enjoy waterfront shopping and dining, fishing, historic tours and evening ghost tours at Georgetown Front Street. Don't miss the beautiful display of Chris-Craft Boats parked at the docks.
---
14. Enjoy several summer concert series, including street performers and face painters, most evenings of the week at Plyler Park and the Myrtle Beach Boardwalk's "Hot Summer Nights," Broadway at the Beach's "Summer Nights Series" and The Pier at Garden City's "Music on the Pier."
---
15. Fireworks displays take place each Monday at Barefoot Landing in North Myrtle Beach, Tuesdays and Fridays at Broadway at the Beach, and Wednesdays at Plyler Park.
---
Lauren Isaacs is the social media specialist for Carolina Parent and Charlotte Parent magazines.