13 Ways To Get Your Kids To Do Their Chores
How to make hard work = family fun.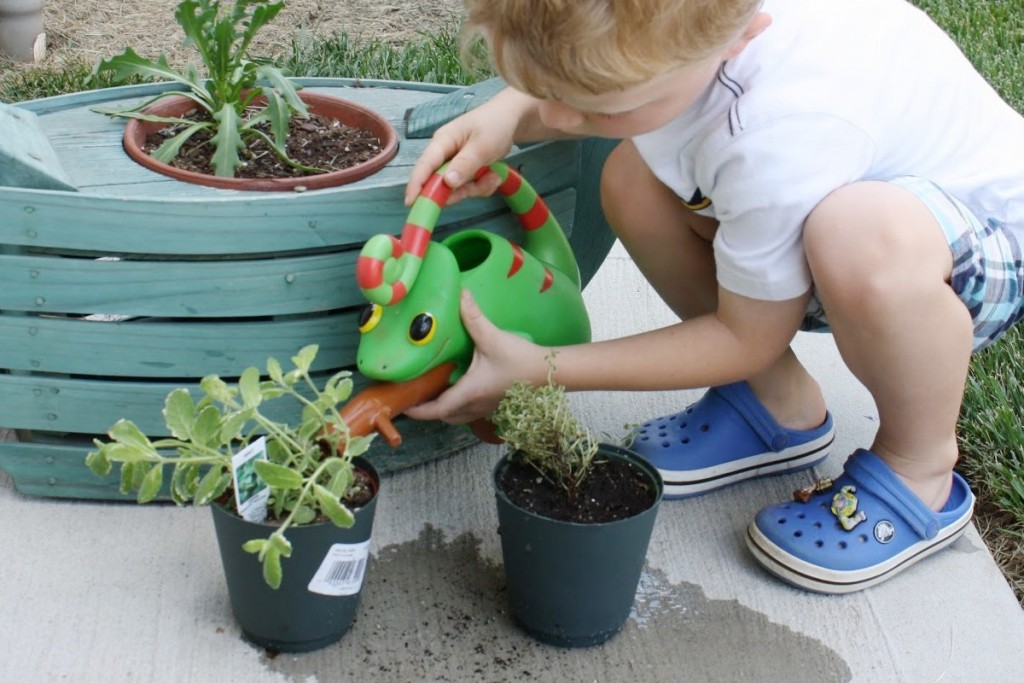 Remember when your parents told you to clean the toilet, scoop the litter box, or complete some other onerous task, and when you asked why, they said, "It's good for you"? Turns out, it was.
In our last blog post, Can Doing Chores Save Your Child's Summer?, we discussed a few reasons why chores started at an early age help children internalize important character traits such as accountability, a team-oriented attitude, and humility. Today we'll talk about the "how"–with some tips to help you make serving the family a new habit in your home.
1. Hide the screens.
The #1 tip for chore success is to turn screens off and take phones out of the room where chores are being done. For both parents and children, our focus increases substantially when we are not preoccupied with smartphones or other screens. Just having them in sight will reduce brain focus and motivation.
2. Start chores first.
It's Saturday morning and suddenly you look up and realize it's 10:45 and everyone is still on the couch in their PJs watching TV or playing videogames. That's why you need to do chores first thing in the morning before allowing any screen time. Parents, this may mean collecting the remotes at night and keeping them in your room, along with the laptops and phones. (Summer is also a good time to put the wireless router on a timer.) The more screen time that is allowed early in the day, the greater the negative impact on your child's motivation throughout the day.
3. Create a chore system and schedule, and keep track of progress.
Visualizing progress on a chart or a checklist is motivating for most children. If you start this habit early, it will teach your children to make lists, a good organizational/planning habit. Remember the old adage: people don't do what you expect, but what you inspect. It applies to children and chores as much as to employees and work. (Pinterest boards offer countless chore chart options.)
4. Include everyone, even young children.
Every family member needs to feel needed and part of the family unit. Don't expect your oldest kids to take on all the jobs; instead, help your young ones take on age-appropriate tasks. A 2-year-old can put pillows on a bed or dump a half-cup of dry cat food into a bowl. Advice abounds on what children can do at every age; what's important is to get them in the habit early, since studies suggest children's habits and routines are well-established by age 9, making it more difficult to create new behaviors once this critical age has passed. Rebecca Jackson, co-author of The Learning Habit, cites a Brown University study that concluded "routines and habits in children, including household chores and responsibilities, are unlikely to vary after the age of 9. For most children, this takes firm root by the third grade. According to the research, which surveyed nearly 50,000 American families, chores remained consistent from the age of 9 through the conclusion of high school."
5. Assign chores to teams.
Try pairing a younger child with an older sibling or one parent with one or two children. Tasks are much more fun when done together. This may take a little trial and error to get the right combination, but it works.
6. Don't just tell your children, show them.
Break chores down into steps and do them alongside your children. As they get older, perhaps pin a checklist on the wall of what's entailed in cleaning a bedroom, for example: pick up toys and clothes, dust the dresser, change sheets, vacuum the carpet. Dr. Nicholas Long of the Center for Effective Parenting has some excellent suggestions.
7. Play mood music.
Crank up the tunes when you pull out the toilet brush or load the dishwasher. Take turns letting the children pick their favorite playlists and sing at the top of their lungs, if needed, to make the job more enjoyable. Music is therapeutic; it can be calming or motivating. (When it's your turn, maybe you can play the silly "Happy Working Song" from Enchanted or teach them the oldie but goodie "Whistle While You Work" from the 1937 Snow White and the Seven Dwarfs.)
8. Set a group goal.
If everyone gets his work done by a certain time or day, a trip for ice cream or other more elaborate family activity can be earned. Remember that time with family is always the best reward even for older kids.
9. Change up the chore assignments.
While all family members have certain chores that don't change, such making up their beds and cleaning their own rooms, other chores can be switched around every few months to build skills. Involve the children in some of the choices.
10. Decide what to pay for and not to pay for, or if you don't pay at all.
Most parents agree that some jobs are expected and some go above and beyond the regular routine; only you know what that is for your family. An entire blog could be devoted to what child-rearing experts say about paying or not paying for chores. We think paying your children for some tasks, when those tasks are well done, can help them learn about the value of a strong work ethic.
11. Never use screen time as a reward.
Because it seems that we can get our kids to do anything if we use the "carrot" of screen time, many parents use this method. But you may regret it later. Rewards for hard work should be something you value as a family: time with you, a family game night or other family activity. Because videogames are a potentially addictive activity easily overused by kids, they should be removed from the reward list. Don't set your child up for trouble.
12. Watch how your words reflect your work ethic.
Complaining about having to do housework is contagious. Your happy attitude and your belief that hard work can be rewarding can be passed down to your children. Help them see how chores are worth the time and effort.
13. Look for children's literature that reinforces responsibility, especially humorous books.
Depending on your children's ages, you can read aloud picture books such as Pigsty by Mark Teague, Strega Nona by Tomie de Paola or I Just Forgot by Mercer Mayer to get them thinking of chores and work in new ways. With slightly older elementary children, the classic series Mrs. Piggle Wiggle by Betty MacDonald can be used to foster discussion about character, chores, and personal responsibility. To many families, Mrs. Piggle Wiggle's creative "cures" for bad habits and character flaws are laugh-out loud funny.
In his blog, Dr. Joe Says, pediatrician Dr. Joe Maurer of Greenville, SC writes, "Performing chores is critical to creating self-mastery and ownership. In real world terms, if I don't make (3-year-old) Jack clean up his Tonka trucks now, I should expect him to own a dirty car with an overdue oil change sticker and an illuminated check engine light."
We agree. Yet it seems requiring children to do chores is more and more rare these days: In a 2014 Braun Research Study, quoted widely in sources such as The Wall Street Journal and CBS News, a survey of 1,001 U.S. adults found that 82 percent of them had regular chores in their childhood, yet only 28 percent require chores of their children.
Don't be in that 28 percent. Setting aside time for regular chores and teaching your children to complete them will help grow work ethic, accountability and motivation to do a good job. Plus they'll gain some good old-fashioned housekeeping skills that their future spouses will thank you for one day. So put your children to work and give them a happy summer, while you get a few things off your to-do list. And send me some of your favorite tips so we can add them to this list!