12 Questions Before Hiring a Doula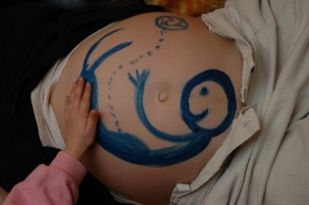 Following are a list of questions to ask when interviewing a doula:
• Are you certified? Certification is a benchmark indicating the doula has met certain standards, but it does not guarantee excellence. Experience, background and references are equally, if not more, important.
• What kind of doula experience do you have in labor/childbirth? In postpartum?
• If labor, how do you see your role at the birth?
• What special strengths will you bring to the childbirth experience?
• What tools and comfort measures do you bring with you to the birth?
• How do you feel about the use of pain-relief medications in labor?
• If postpartum, what services will you perform in our home? What services will you not perform?
• If you are selected, when will we meet again prior to my child's birth to finish ironing out details?
• What do you charge? Labor doulas typically charge a flat rate; postpartum doulas by the hour. Most insurance companies do not cover doula care, but follow up with your provider to be certain.
• How many clients do you take per month?
• What are your back-up arrangements?
• Do you have limitations on where you'll go or which doctors or midwives you'll work with?
• Can you provide references?
Also, review your plans, preferences and concerns, as well as any cultural or religious issues that could have an impact on your care with your doula.
Typical responsibilities of a trained, experienced doula are as follows:
• An antepartum doula (apd) typically helps women who are on bed rest due to a high-risk pregnancy. She provides information on support groups and reading material, as well as emotional and physical support. She also assists with household maintenance and administration responsibilities.
• A labor/childbirth doula (lcd) is a support person who attends to the emotional and physical comfort needs of laboring women to smooth the labor process. She does not perform clinical tasks, but uses non-medical techniques and suggestions to help the labor process. She may also provide information support, explaining procedures and interventions and work as an advocate of the mother's wishes in communicating with the medical staff. She may do prenatal visits and offer phone support and pregnancy suggestions prior to the birth, and will schedule at least one pre-birth meeting to discuss the mother's preferences and prepare a birth plan. A lcd joins the woman either at home or the hospital/birth center and remains until a few hours after the birth. One postpartum meeting is scheduled to ensure the mother is well informed and supported.
• A postpartum doula (ppd) assists new mothers with the recovery of the birth experience and oversees her postpartum needs so she can focus on the baby. The ppd facilitates the mother's rest periods, encourages proper nutrition and is available to demonstrate practical newborn care, from feeding and bathing to diapering and dressing techniques. She can also assist new fathers in learning skills and gaining confidence to care for the newborn. For families with older children, a ppd can create a fun and stimulating environment so parents can care for their newborn, rest or enjoy quality time together. A ppd also offers practical household assistance with regard to cooking, light cleaning, laundry and shopping. Postpartum doulas differ from nannies or baby nurses in that they do not take over the care of the baby. While they may offer assistance, their goal is to guide and encourage the mother to learn to care for her own infant and to shoulder domestic chores until she is physically able.