11 Kid-Friendly Washington, D.C., Attractions Offering Free Admission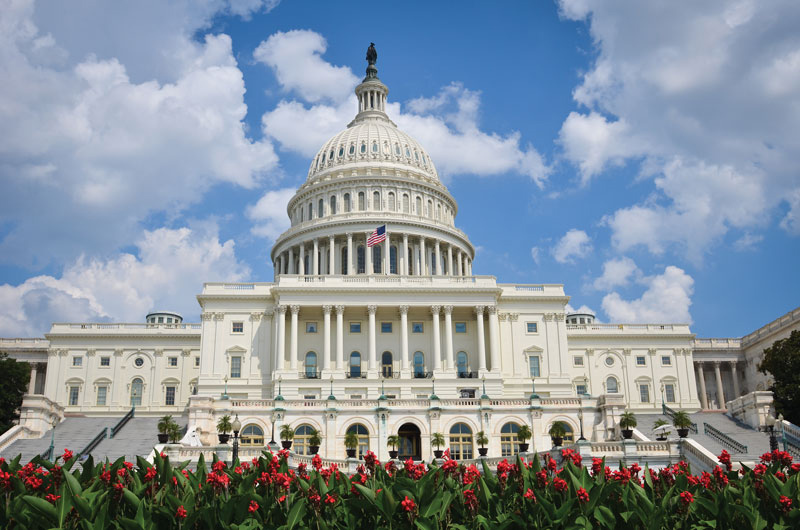 A visit to our nation's capital can bring history to life and inspire civic pride. Many of Washington, D.C.'s best-known attractions are engaging, walkable, kid-friendly — and free. Here are our best bets for exploring the District of Columbia on a budget.
Home to iconic American structures, the National Mall features open spaces kids will love. Visit the gardens, parks and memorials along the Mall with a free "DC By Foot" tour or chart your own path. The awe-inspiring Lincoln Memorial offers an impressive view of the Washington Monument (the monument's elevator is closed until spring 2019 for repairs). Older kids will appreciate the World War II, Korean War Veterans and Vietnam Veterans memorials. The Parthenon-inspired Thomas Jefferson Memorial is stunning at night.
This neo-Gothic building originally housed the entire Smithsonian collection. Today, it serves as the gateway to the Smithsonian Institution's many facilities, which all offer free admission and make up the world's largest museum and research complex. Explore the castle's history, watch the National Zoo's "Panda Cam" and use interactive tools to plan visits to other Smithsonian sites, such as the Air and Space Museum and Natural History Museum.
There are train stations, and then there's Union Station. In addition to being Washington's rail hub, the white granite Beaux-Arts building is a national visitor center and shopping and dining destination. Kids will be wowed as much by the scale and detailing of the interior as by the trains.
Take the Metro to northwest Washington and spend a few hours with the 300-plus species of the 163-acre National Zoo. While the giant pandas are the zoo's most famous residents, kids will also thrill over the reptiles, great cats, primates and more.
If you want more green space, Rock Creek Park may be just the thing. The nation's third-oldest national park, Rock Creek offers hiking trails, historic sites (including a working mill), ranger-led educational programs and the National Park Service's only planetarium.
White House tours under the new Trump administration opened to the public March 7. Submit requests for self-guided public tours through your member of Congress. These tours are available from 7:30-11:30 a.m., Tuesday through Thursday, and 7:30 a.m.-1:30 p.m., Fridays and Saturdays (excluding federal holidays or unless otherwise noted).
The Capitol is both a monument to democracy and a working office building. Admission to its visitor center is unrestricted, but free tours of the building must be scheduled in advance. Older children will enjoy the ornate architecture and art.
The 624-acre Arlington National Cemetery holds public ceremonies, such as the changing of the guard at the Tomb of the Unknown Soldier, as well as private and military burials and memorial services. Quiet, respectful conduct is required. The visitor center provides maps and schedules for self-guided walking tours. A bus tour is available for a fee.
There's no thrill like seeing the original Declaration of Independence, U.S. Constitution and Bill of Rights in person. There may be a wait to get into the rotunda where the documents are displayed. Reservations and guided tours are available for a fee.
As the Bureau of Engraving and Printing's website asks, "Where else can you watch millions of dollars being printed?" The 40-minute tour teaches kids about U.S. paper currency, and the visitor center offers informative, hands-on exhibits and reproductions of currency for sale.
Home to the National Symphony Orchestra and Washington National Opera, the John F. Kennedy Center for the Performing Arts may not be on your radar as either kid-friendly or free, but its Millennium Stage features free music, dance and cultural performances daily at 6 p.m.
---
Karen Lewis Taylor is a writer and editor living in Apex. She has visited Washington, D.C. several times with her family.